Apple's new MacBook Pros arrive: A great redesign, but at a price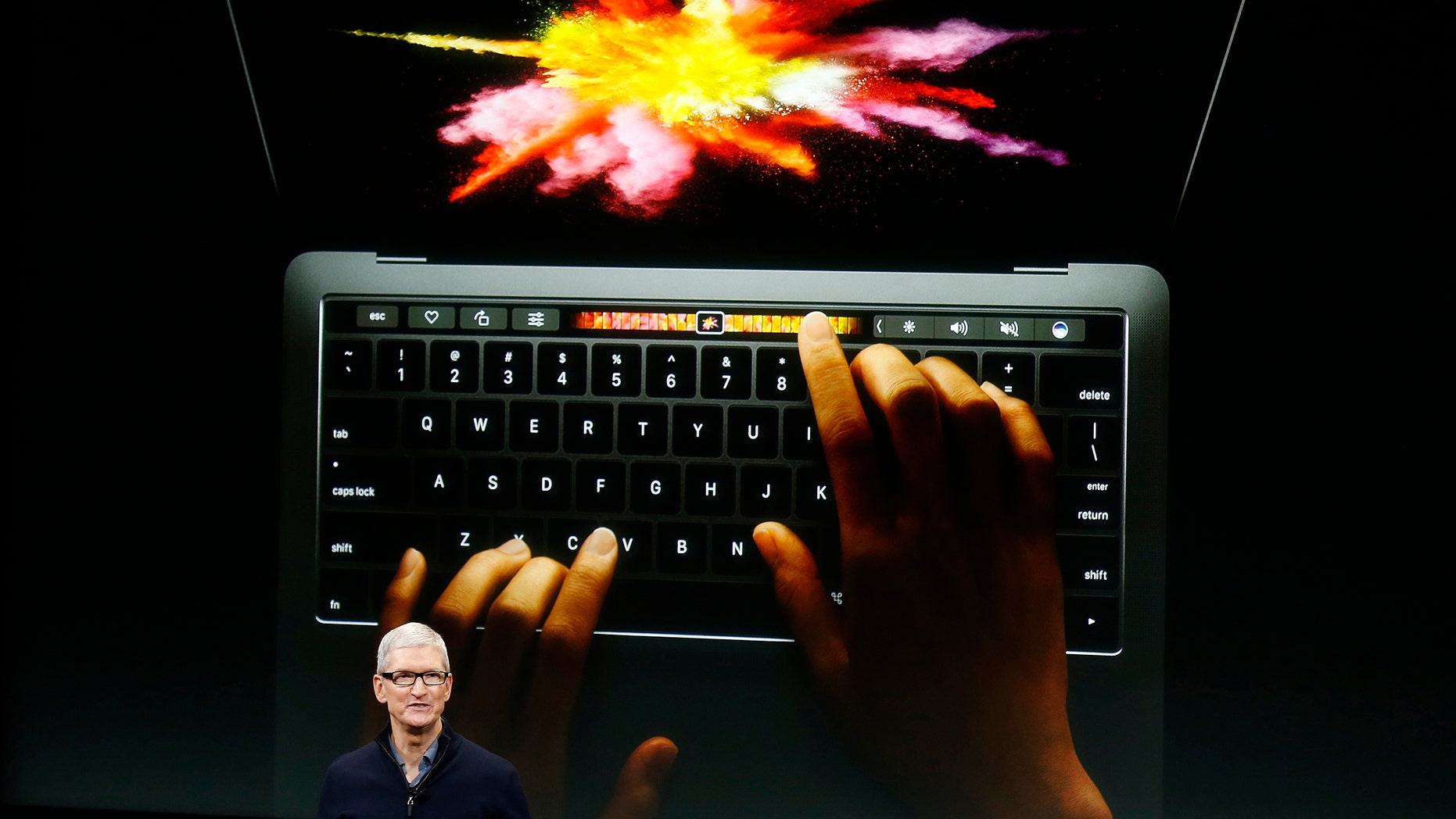 Apple's new MacBook Pros are finally here. It's a killer redesign, but with a price tag to match.
Call it sticker shock. The cheapest of Apple's high-performance line of MacBooks starts at $1,499. If you want the Pros with the touted Touch Bar then it jumps to $1,799 for the 13-inch model and $2,399 for the 15 incher.
Twitter users reacted quickly to the pricing on Thursday. The tenor of many of the tweets was "I like the Touch Bar but hate the price."
APPLE REVAMPS MACBOOK PROS WITH NEW KEYBOARD TECH
"The price is high, but that's nothing new for Apple," Roger Kay, president of Endpoint Technologies Associates, told FoxNews.com. "They do know what they're doing, however, as demonstrated by how much money they make," he added.
And Apple is getting praise for Touch Bar -- the strip of virtual function keys that change dynamically based on what the user is doing. "I think the Touch Bar is very innovative and a real improvement for laptop [user experience]," Daniel Matte, an analyst at Canalys, told FoxNews.com.
New tech lets Apple raise its prices. "The increases, while surprising, are completely in line with the changes that Apple has been making across its other product lines," Rhoda Alexander, director, Tablet and Notebook PCs at IHS Markit Technology, told FoxNews.com.
APPLE UNVEILS NEW IPHONES: THE IPHONE 7 AND 7 PLUS
She continued. "The iPhone average price increased with the introduction of the larger smartphones, as did the iPad average with the launch of the iPad Pros. This will drive a similar change across their notebooks," she said.
Apple will still sell you older systems like the existing 13-inch MacBook Air for $999 and the last-generation 13-inch MacBook Pro for $1,299. But, again, for designs that are long in the tooth, that's not exactly cheap.
Windows competition
PC makers like HP present enticing alternatives, hundreds of dollars less but still loaded with the latest tech – if you can do without the Touch Bar and the very-high-resolution Apple Retina display.
MICROSOFT LAUNCHES SURFACE STUDIO AT WINDOWS 10 EVENT
HP, for example, has just updated its well-received 13-inch HP Spectre x360 – a stunning, ultra-thin, all-aluminum laptop with a 360-degree rotating display. It weighs only 2.85 pounds and is 0.54 inches thick, comparing favorably to the new 13-inch MacBook Pro, which is slightly heavier and thicker.
The Spectre is offered with Intel's latest 7th Generation processor, not the prior-generation 6th gen Intel chip used on the new MacBook Pros. The 13-inch Spectre x360 is priced at $1,159.99 for a model with Intel's newest chip and a 1,920-by-1,080 touch display.
Dell also offers robust configurations of its popular 13-inch XPS 13 – updated recently with 7th gen Intel chips – pricing for the 256GB hard drive version of the XPS 13 starts at $1,149.99.
"Some people will say that Apple integrates it all better, but I suspect that will matter to only a small subset of the market," Endpoint's Kay said.