Apple's new iOS 11.3 update is here: What you need to know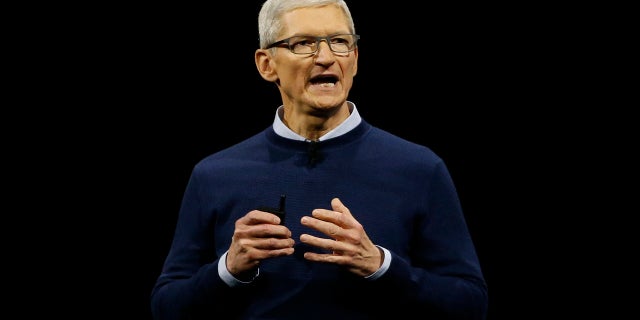 Apple's big update for the iPhone and iPad is here.
The single change that is getting the most attention in iOS 11.3 is a new battery health setting. This comes in the wake of a brouhaha that forced Apple to admit it slows down, or "throttling," the performance of older iPhones in order to prevent unexpected shutdowns due to aging batteries.
The change reveals itself in a new menu item called "Battery Health" in the Battery Settings page, which tells you how much battery capacity remains "relative to when it was new."
POSSESSSING RANSOMWARE NOW ILLEGAL IN MICHIGAN

But there's a catch. Though you now have the flexibility to turn off throttling, be warned. If you have an older iPhone, it could unexpectedly shut down because the battery is unable to deliver "peak power."
If iOS can't determine battery health, you may get a warning telling you to get your battery replaced.
Enhanced augmtend reality
Apple wants iOS to be the leading platform for augmented reality (AR), which melds virtual reality with the real world.
Based on Apple's ARKit 1.5 software, you now have the ability to turn vertical surfaces like posters, signs and artwork into interactive AR experiences.
The fastest way to see how this works is to download one of the new AR apps. For example, the Houzz app, I could see how artwork looked on a wall. Ditto with Art.com. Also: now you can go to a museum and point at a painting and, if it's a recognized work of art, get interactive information.

More broadly, there has been a flood of new AR apps over the past six months. Some of the more popular ones include MeasureKit and AirMeasure, which let you estimate the distance between two points with a virtual tape measure. And Kings of Pool, which inserts a virtual pool table anywhere. Or the Holo app which lets you place a hologram of a person in a photo.
And, of course, games like Pokemon GO, The Machines, and Arise are big draws too.
CHEAPER 2018 IPAD IS A STEAL FOR CONSUMERS

A better snapshot of your health
A new Health Records feature allows patients to amalgamate separate health records into one place.
Currently, there are dozens of major health systems that have begun to support the feature including Cedars-Sinai in Los Angeles, Johns Hopkins Medicine in Baltimore, Penn Medicine in Philadelphia, UC San Diego Health in San Diego, and OhioHealth in Columbus.
This can be a big help if you have medical records in multiple locations. Typically, you would need to log into each care provider's website separately but the goal is to allow you to see everything in one encrypted place on your phone.

But note that a health system company CIO recently tried to walk back "overhyped" expectations for the feature.

New Animoji

New Animoji in iOS 11.3 includes a dragon, bear, skull and lion for a total of 16 different characters. And if you have an iPhone X, you can use your voice and facial expressions to record and send animated messages.
APPLE WATCH 4 MAY GET A SIGNIFICANT OVERHAUL, REPORTS SAY

Replacement screen issue
With any big update comes issues and bugs. One of the most irksome 11.3 issues occurs if you had to replace your iPhone 8, iPhone 8 Plus, or iPhone X display. The replacement could disable automatic brightness.
The iOS 11.3 update is available for iPhone 5s and later.
Additionally, all iPad Air and iPad Pro models get the update as well as the iPad 5th generation, iPad mini 2 and later and iPod touch 6th generation.