Apple's iCal calendar mysteriously deletes Easter
Easter Sunday, which arrives on April 1 this year, is the culmination of Holy Week, commemorating the resurrection of Jesus Christ and the most important holiday in the Christian religion. However, it's absent from some Apple users' iCal calendars.
There are other holidays on the U.S. calendar, such as Juneteenth (a holiday celebrating the abolition of slavery in Texas), Flag Day and Indigenous People's Day, that appear.
Easter Sunday shows up on calendars for iPhone users running versions 11.2.2 of Apple's iOS operating system, but not some users of 11.2.5, which is the latest version of the OS. However, one user said Easter showed in their calendar.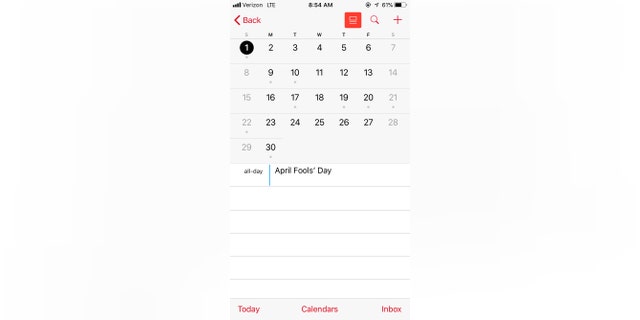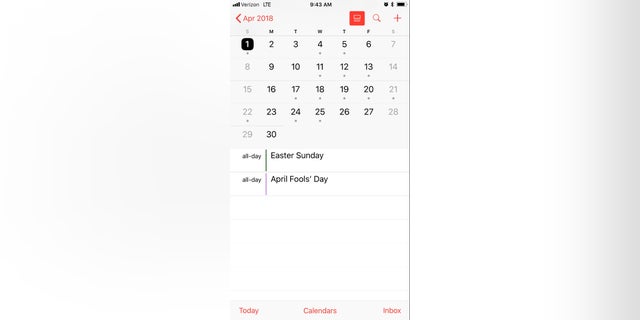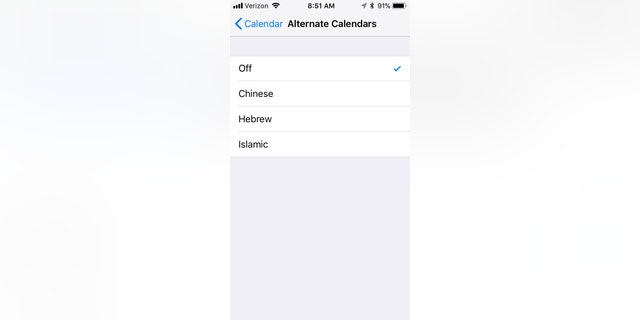 The default setting on iOS devices is for U.S. holidays, which shows holidays such as Thanksgiving, Christmas and Independence Day. However, there is an option to add Alternate Calendars, including Chinese, Hebrew and Islamic. But Christian is absent from this list on iOS 11.2.5.
APPLE'S NEW $349 HOMEPOD LEAVES STRANGE WHITE STAINS ON WOOD FURNITURE
According to Pew Research, there were 2.3 billion Christians around the world as of 2015, making it the world's largest religion.
Additionally, the Hebrew calendar does not show major religious holidays such as Yom Kippur or Rosh Hashanah, but does show others, such as Tishri and Hevan.
It's unclear if the missing Jewish holidays and lack of a Christian calendar are a software glitch or an oversight on Apple's part.
In the most recent holiday quarter, Apple grew its smartphone market share in the U.S., capturing 44 percent, Apple's highest ever, selling 22.4 million iPhones, according to data provided by Counterpoint Research.
Apple, which does not break out how many iPhones were sold in a particular region, said it sold 77.3 million iPhones, aided in part by consumer demand for the iPhone X, Apple's most expensive iPhone ever.
Revenue for the Americas in the same period was $35.2 billion, accounting for nearly 40 percent of Apple's total revenue in the period.
Apple has not yet responded to a request for comment from Fox News.
News of the missing Christian holidays first appeared on an Apple discussion board.
This story has been updated to include info in the third paragraph. Follow Chris Ciaccia on Twitter @Chris_Ciaccia