Apple Watch: Another Jony Ive design triumph?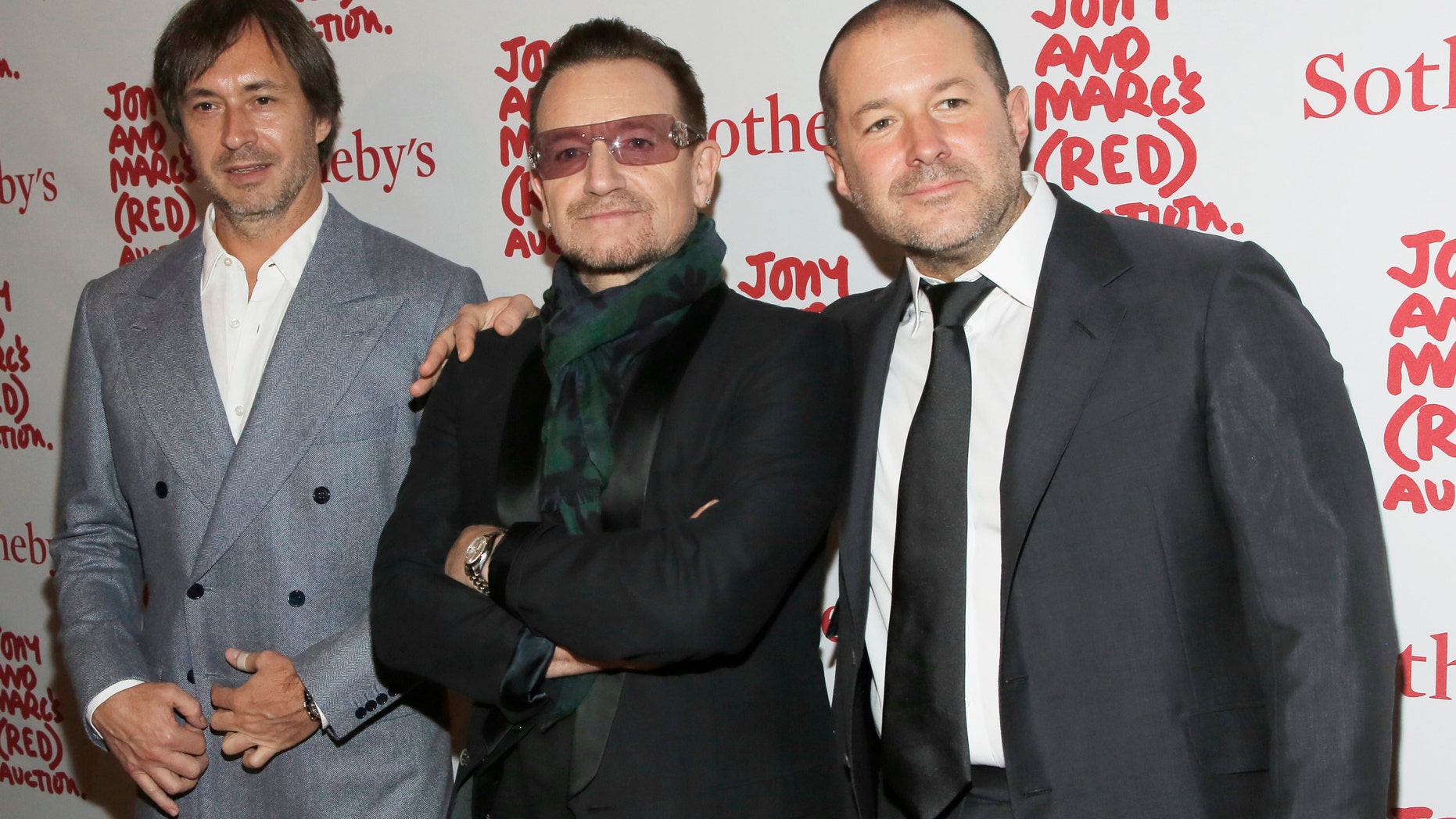 Apple's Jony Ive has a long list of design triumphs.  Time will tell if the eagerly-anticipated Apple Watch will become yet another success.
As Apple's Senior Vice President of Design, Ive is probably the one person, outside of Steve Jobs, who can take the most credit for the look and feel of Apple's marquee products in the last two decades.
Innovation is probably understating what he does.  Transformation is a better word.  His designs have permanently altered the music player, laptop, and smartphone landscapes.  All for the better, of course.
His list of accomplishments includes the iPod, iPhone, and MacBook Air. Ive also provides leadership and direction for Human Interface software teams at Apple.
A glance at some of the most innovative Ive-architected and Ive-influenced Apple designs gives some idea of the impact he has had at Apple and on global industrial design.
iPod
When the iPod appeared in 2001, consumers were taken by the unpretentious utility of the design. The aesthetic was rooted in the 1958 Braun T3 transistor radio designed by Dieter Rams. Like the iPod, the T3 was simple and utilitarian all at the same time. Apple's pitch for the iPod was, "1,000 songs in your pocket," thanks to its 5GB storage capacity (massive at the time for such a small device).  Apple used a tiny hard disk for storage instead of flash memory or CD-ROM drives – the latter being the most popular medium for music at the time.  It was compatible only with Macs and used iTunes to organize the music.  And it came with a scroll wheel that hooked consumers immediately.
iPhone
When introducing the iPhone in 2007, Apple's ad copy was hardly hyperbole. "iPhone introduces an entirely new user interface…letting users control iPhone with just their fingers." After years of pushing physical buttons on cell phones – not that unlike the push-buttons on the old Western Electric desk phones they emulated – Apple's touch interface changed the course of the cell phone market and set the stage for the modern (post 2007) smartphone.  Steve Jobs probably put it most aptly: "We are all born with the ultimate pointing device – our fingers – and iPhone uses them to create the most revolutionary user interface since the mouse."
iMac
The iMac, which was launched in 1998, made Jony Ive.  It was not only instrumental in keeping Apple from going under, but the beginning of Ive's rise within Apple. Under Job's guidance, Ive designed the all-in-one iMac with a bold "Bondi Blue" translucent plastic enclosure.  The iMac had two front-facing speakers separated by the CD-ROM drive loading tray (both translucent) and came with a handle.  Peripheral connectors --- such as standard USB ports, a novelty at that time – were concealed behind a door.
Power Mac G4 Cube
Launched in 2001, this was a quintessential Ive design. A bold, mold-breaking experiment.  The New York Museum of Modern Art even got a Cube for its collection, along with the Harman Kardon transparent speakers.
However, it was discontinued in short order (it was sold only from 2000 to 2001). "Cube owners love their Cubes, but most customers decided to buy our powerful Power Mac G4 minitowers instead," said Apple's Philip Schiller said in a statement at the time. But that just turned it into a cult classic.  And it's been revered ever since.
MacBook Air and Titanium PowerBook G4
The MacBook Air (2008) has influenced laptop design more than any single portable in the last seven years.  At the time, it was a stunning sight: an unbelievably thin profile wrapped in machined aluminum casing. And with a very clean aesthetic: peripheral connectors were hidden inside the chassis via a small door and limited to one USB port and a Micro-DVI port. The Air set the tone for a thousand imitators and the aesthetic can still be seen today in thin, aluminum laptops from just about all of the major PC manufacturers.
The Titanium PowerBook G4 (2002) was the template for later designs such as the Aluminum PowerBook G4 and the MacBook Pro. It featured a Titanium metal body (a material that IBM had also used in its popular ThinkPad laptops), PowerPC processors (at that time, made by both Motorola and IBM) and a 15.2-inch display.   And it was light for its time at 5.2 pounds.
Apple Watch
Ive's latest brainchild is the Apple Watch.  Though it's receiving mostly good reviews, only time will tell if it's a hit with the general public – and whether it becomes the next iPhone. True to Ive's sense of aesthetics, it's a beautiful timepiece.  But utility wins the day with consumers.  The first-generation Watch has only single-day battery life and many of the apps are not fully baked.  But Ive and Apple will undoubtedly improve on both the design and utility, which may make it a much better second-generation product.