Apple Watch 4 may get a significant overhaul, reports say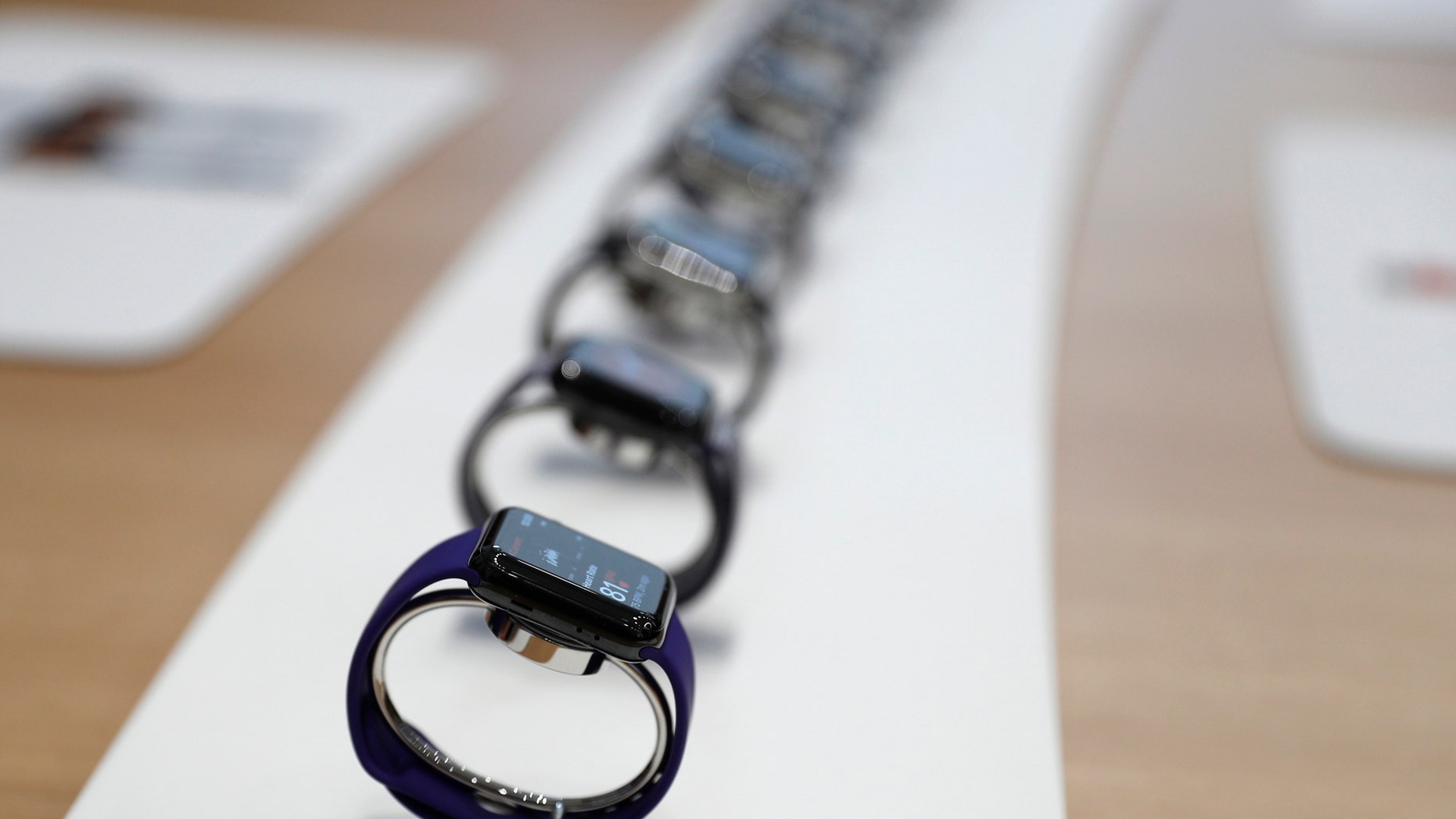 The first major redesign of the Apple Watch could be coming later this year, according to media reports.
The physical design of Apple's smartwatch, launched in 2015, has remained static since day one. But that's expected to change as early as this fall, according to a research note from prominent Apple prognosticator KGI analyst Ming-Chi Kuo.
Kuo's note was first obtained by Apple-focused website 9to5Mac.
BITCOIN IS LEADING TO A HUGE UPSWING IN MONEY LAUNDERING, NEW RESEARCH SAYS
What's changing
One of the biggest changes would be display size, increasing by 15 percent, according to Kuo.
The Apple Watch, which starts at $329, has always come in two sizes: 38mm and 42mm. Adding 15 percent to display size could be achieved by reducing the bezels, or borders, on the display, according to reports. If accurate, that wouldn't appreciably increase the overall physical size of the watch.

The watch could also get a "more trendy form factor design," according to KGI's Kuo. There was no clarification on the specifics but that could imply that its part of the design makeover.
Another more speculative prediction – via tech enthusiast sites – is the ability to unlock the watch with Face ID, as you can do on the iPhone X.

Other unconfirmed rumors point to an Apple Watch that uses "smart bands" with functions such as an integrated camera, an LTE option and additional battery capacity. 

Apple may also be targeting longer battery life for the new Apple Watch, reportedly dubbed the Apple Watch 4.
Powerful full-featured smartwatches, which pack in many of the functions you find on a smartphone, do not have great battery life, typically lasting not much longer than a day and a half with active use. The Apple Watch is one of the more feature-rich devices, allowing users to make and receive phone calls, respond to text and email messages, news updates and more.
IS A BIGGER IPHONE X COMING IN 2018?
"Most users want several days of battery life for a smartwatch,"  IDC analyst Jitesh Ubrani told Fox News. "It's not necessarily bigger is better," he added, referring to features like screen size. Instead, more battery capacity would allow Apple to get the watch over the must-charge-every-day hump.

Other possible changes include improvements or additions of more health sensors, Kuo said in his report. Apple has been promoting health aspects of the watch, particularly those related to the heart. For example, Apple has been pushing an app, in conjunction with a study by Stanford Medicine, that notifies wearers if they have an irregular heart rhythm.