Apple Unveils OS X Lion, Refreshes Macbook Air and Mac Mini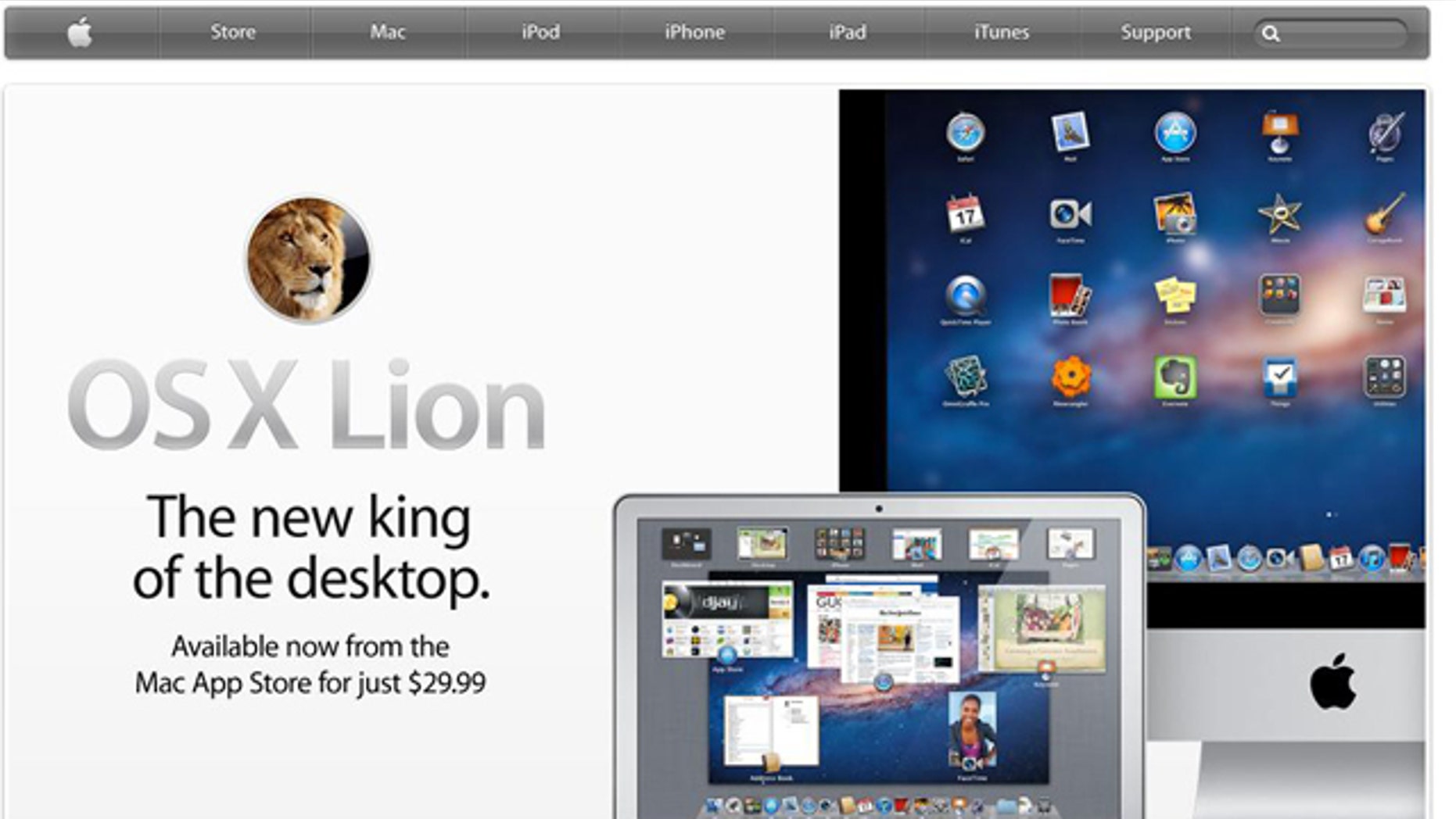 Apple launched a new version of the Macintosh operating system called Lion on Wednesday, a refresh to its thin-and-light MacBook Air lineup, and updates to the Mac mini.
Dubbed the company's "easiest OS X upgrade" ever, the highly anticipated next-generation operating system was originally previewed at an Apple event last October.
"What's the philosophy behind Mac OS X Lion? Well that's where the 'Back to the Mac' thing comes from," Apple CEO Steve Jobs said at the time. With the new software, the company brings many of the features developed for the iPhone and iPad to the Macintosh operating system, features such as multitouch, an app store, and new full-screen functionality.
"Lion is the best version of OS X yet, and we're thrilled that users around the world can download it starting today," Philip Schiller, Apple's senior vice president of worldwide product marketing, said in a statement about the new software. "Lion makes upgrading a Mac easier than ever before; just launch the Mac App Store, buy Lion with your iTunes account, and the download and install process will begin automatically."
With one-click downloads, auto-updates and both free and paid apps, the Mac app is a key part of the new operating system. And a "launch pad" feature helps organize and launch apps in the new version of the operating system.
Multi-touch functionality is built into many new features -- notably Mission Control, a new view of the Mac desktop -- though support for the touch interface is limited to users with touch-sensitive trackpads or mice.
Lion is available immediately on the Mac App Store for $29.99.
The previous update to Apple's OS -- version 10.6, or Snow Leopard -- made its debut in August 2009.
Apple also unveiled a refreshed version of the ultraslim MacBook Air, which now sports superfast "Thunderbolt" peripheral ports, backlit keyboards and Intel's latest Sandy Bridge processors offering up to twice the performance of older models.
"MacBook Air features our most advanced technology and is an ideal match for Lion, especially with its new Multi-Touch gestures, full-screen apps, Mission Control and Mac App Store," Schiller said.
The ultraportable notebooks are available in 11-inch and 13-inch models. The 11-inch model weighs 2.38 pounds and provides up to 5 hours of battery life, while the 13-inch weighs 2.96 pounds and provides up to 7 hours of battery life.
The new MacBooks will sell for between $1,000 and $1,600, and are available for order on the Apple Store today and in stores July 21.
The final update was to Apple's line of entry-level compact desktops, the Mac mini, which has now been equipped with next generation Intel core processors, new discrete graphics and high-speed Thunderbolt I/O starting at $599.
The new mac mini maintains its compact aluminum design at just 7.7-inches square and 1.4-inches thin while delivering twice the processor and graphics performance of the previous generation, Apple claimed.
"Mac mini delivers the speed and expandability that makes it perfect for the desktop, living room or office," Schiller said. "With faster processors, more powerful graphics and Thunderbolt in an incredibly compact, aluminum design, the new Mac mini is more versatile than ever."
The new mac mini is available through the Apple Store today and in Apple's retail stores and Apple Authorized Resellers starting July 21.