Apple to hold major product launch on Sept. 9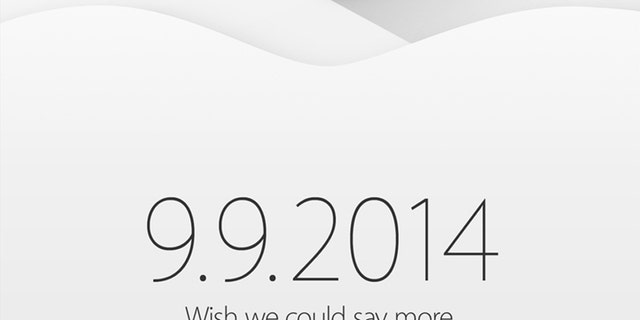 After months of rumor and speculation, Apple has sent out invitations to attend an event on Sept. 9 which is expected to mark the big debut of the eagerly-anticipated iPhone 6.
The invitation, which is emblazoned with the words "Wish we could say more," provides few clues about what will be announced. It does, however, present part of the Apple logo in a stylized fashion, which may hint at new design features.
The event will be held at the Flint Center for the Performing Arts near Apple's headquarters in Cupertino, California.
As is always the case, the rumor mill has been spinning full speed ahead of Apple's event, with plenty of talk about a larger screen iPhone, fitness apps and longer battery life. There has also been chatter that Apple may be planning to launch 4.7-inch and 5.5-inch versions of the new iPhone.
The 4.87-inch iPhone 5S, which was launched in September 2013, has a 4-inch diagonal display and offers up to 10 hours of 3G talk time.
Consumers will also be closely watching Apple's launch event to see whether the tech giant makes its entry into the smartwatch space with an 'iWatch' device, although there have been reports that this may launch in the fall.
Follow James Rogers on Twitter @jamesjrogers