Apple says it has sold 9M new iPhones since Friday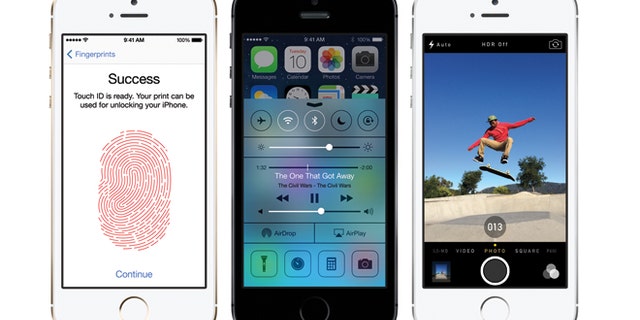 NEWYou can now listen to Fox News articles!
NEW YORK – Apple says shoppers snapped up 9 million of its newest iPhones since the devices were launched Friday, and that demand is exceeding supply. Its shares jumped 6 percent in premarket trading.
Apple says the two new models gave it its strongest iPhone launch ever. The company began selling the low-cost 5C and top-of-the-line 5S on Friday.
[pullquote]
The company says demand for iPhone 5s has exceeded the initial supply, and many online orders are scheduled to be shipped in the coming weeks.
"This is our best iPhone launch yet―more than nine million new iPhones sold―a new record for first weekend sales," said Tim Cook, Apple's CEO. "The demand for the new iPhones has been incredible, and while we've sold out of our initial supply of iPhone 5s, stores continue to receive new iPhone shipments regularly."
"We appreciate everyone's patience and are working hard to build enough new iPhones for everyone."
Wall Street hadn't been enthusiastic about the new models, which were unveiled earlier this month.
Apple also said its fourth-quarter revenue will be at the high end of its estimates. The company had projected $34 billion to $37 billion in total revenue, and it also said gross margins will be near the high end of its expectations.
FactSet says analysts were forecasting $36.17 billion in revenue.
Shares of Apple gained $30.37, or 6.5 percent, to $497.78 in premarket trading. The Cupertino, Calif., company's stock is down about 12 percent in 2013 and has lost almost third of its value over the last year.