Apple says fix coming for 'crackling' iPhone 8 issue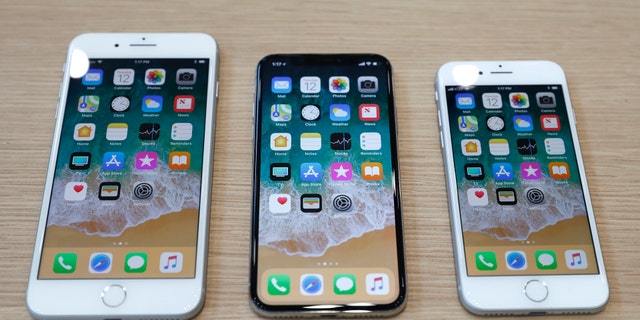 A small number of iPhone 8 units are experiencing a "crackling" noise in the device's earpiece, according to news reports. Apple says a fix is coming, though.
When a call is made on the affected iPhone 8 units, the user hears a "crackling" or "static" sound, affecting the audio of the call. Apple has acknowledged the issue, telling tech website The Verge that only a "small number" of users are affected and the problem will be fixed via a software patch.
"We are aware of the issue which is affecting customers in a small number of cases," an Apple spokesperson said. "Our team is at work on a fix, which will be included in an upcoming software release."
APPLE'S IPHONE 8: HERE'S HOW MUCH IT REALLY COSTS TO BUILD
It was not immediately clear what is causing the issue, as it does not occur during every call or every FaceTime call.
Apple did not say when the issue would be resolved but it recently released iOS 11.0.1, an update to its iOS 11 operating system, which was released only a week ago.