Apple Rumors: iPhone 6 may be huge, iWatch coming in 2013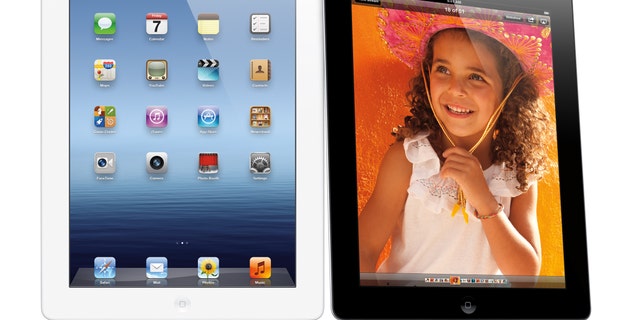 Though everyone's talking about the silly rumored gold color for the iPhone 5S, there are some real Apple news stories worth discussing. You know, rumors that might not result in a gaudier iPhone. Here is a recap of the latest Apple gossip.
iOS may get 3D Gestures: The US Patent and Trademark Office has published a new Apple patent detailing a possible iOS interface that would let you "generate and manipulate 3D objects using 3D gesture inputs." AppleInsider has a detailed report on the tech (here's a link to the official patent), but basically, you could design 3D objects more easily on the iPad, it appears.
RELATED: Internet out at home? Here's how to get Wi-Fi access anywhere at any time
The patent talks about a device that can figure out precisely where your fingers are even if they are above the screen through the capacitive touchscreen and proximity sensors built into the display. By pinching and using other common gestures, you could manipulate a 2D object onscreen, pulling and forming the object by doing pulling or lifting gestures away from the screen of the tablet/phone.
If a Jedi wanted to sculpt clay, it would probably be something like what Apple is describing here. There is, of course, no indication when, or if, this technology will appear in an iOS device.
iPad Mini Retina coming early 2014, iPad 5 comes late 2013: A new report from Citi (via CNET) says that the iPad Mini with a high-resolution 'Retina' screen will may come out late this fall, but is likely going to be pushed back to early 2014. Instead, a cheaper iPad Mini (with a standard 1024 x 768 pixel screen) will ship this holiday, priced around $250. They also predict that a thinner full-size iPad 5 model with a slimmer bezel will join the cheaper iPad Mini in late 2013.
iPhone 6 getting buff for mid 2014 launch: The iPhone 6 may have a larger screen. That, we know, but Citi believes it may launch earlier than the last few iPhones: in early-to-mid 2014.
RELATED: Facebook partners with tech companies to expand global Internet access
iWatch coming this year? If Samsung unveils its smartwatch on Sept. 4, along with the Galaxy Note 3, Apple might do the same. Or perhaps Samsung knows Apple's plans and is the one reacting. Regardless of the corporate mind games, the iWatch may come this year after all. Again, this is a rumor by Citi.
iPhone 5C not as cheap as we thought: The iPhone 5C may not be as cheap as the $300 price tag that's been thrown around in early rumors. Citi believes it may cost $450, or only about $200 cheaper than the iPhone 5S. Kind of lame, Apple! If you're going to replace the iPhone 5 with a polycarbonate (plastic) new phone, at least give us a bigger discount than that.