Apple Pay coming to China in early 2016, company announces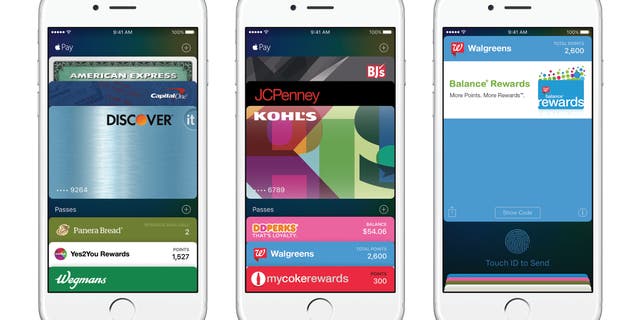 Apple Pay is finally set to roll out in China. The Cupertino company said Thursday it'd struck a deal with China UnionPay, the country's powerful credit- and debit-card processor which already has around five million payment terminals at retail sites across the nation. The deal also involves 15 of China's leading banks, the company said in a release.
Apple said its mobile payments service would arrive in the massive Asian nation "as soon as early 2016 after relevant tests and certification required by Chinese regulators" have been sorted.
The rollout of Apple Pay in China is of huge importance to the company as it finally takes the service to one of its most lucrative markets. For UnionPay, partnering with Apple positions it well to take on local, established competitors in the mobile payments space such as Tencent and Alibaba.
Thursday's announcement doesn't, however, come as a major surprise -- media reports toward the end of last month claimed UnionPay and Apple were moving quickly toward an agreement to bring the service to the country by 2016, with a launch in early February suggested by some.
When it finally does arrive in China, Apple Pay will work with UnionPay's Quickpass, its existing contactless payment system. For users of compatible iPhones, making a payment will be a simple matter of holding the handset close to UnionPay's QuickPass-enabled point-of-sale terminal with a finger on the device's Touch ID sensor. Using Apple Watch, double clicking the side button and holding the watch face up to the contactless reader will do the job. Shopping within apps using Apple Pay will, of course, also be possible.
Apple Pay launched in the U.S. in October 2014 and allows consumers to pay for things either in-store or online using more recent iPhone models and the Apple Watch.
The rollout has been steady, landing in the UK five months ago, with most major banks and credit card providers in the country now on board.
Shoppers in Canada and Australia have also recently started using Apple Pay, while those in Hong Kong, Singapore, and Spain should have access to the service early next year.