Apple may go after Venmo, but why?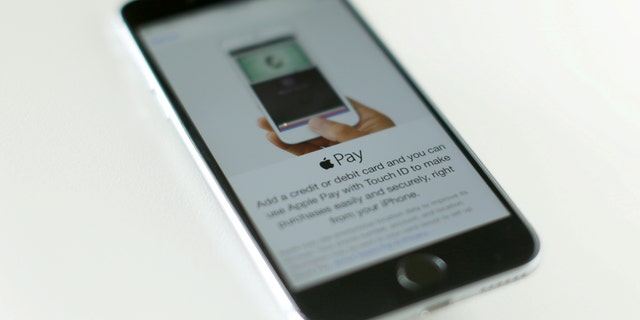 NEWYou can now listen to Fox News articles!
In a bid to potentially boost its Services business and strengthen its ecosystem, Apple may further strengthen its role in mobile payments, potentially going after Venmo in the process.
According to a report in Re/Code, Apple may look at having a money-transfer service which would allow iPhone users to send money to other iPhone users.
Apple has discussed the idea in the past, as recently as late 2015. At that time, Apple was said to be working with several U.S.-based banks about the service, but nothing came of the talks.
If Apple were to come up with its own Venmo-like offering, it could help boost the Service business but it's likely more about keeping its users entrenched with Apple, experts say.
"Expanding in payments would be all about the ecosystem given the minimal amounts of money Apple would make running a peer to peer payments service or its own debit card," Jan Dawson, chief analyst at Jackdaw Research told Fox News via email. "Apple is also always keen on extending its control over the elements of its service, and so far it's had the banks and card issuers doing most of the heavy lifting, so it's also natural that it would want to extend further into some of the areas that it doesn't control."
It could help Apple's appeal with younger users, as it tries to fend off competition. "I believe this offering would be most appealing to college students/teenagers but a negative of course is Apple's closed operating system, which could limit the actual opportunity such an offering would present," CFRA analyst Angelo Zino told Fox News.

CEO Timothy D. Cook has talked about payments in high regards on several of the company's earnings calls, but much of the context has been in regards to Apple Pay, its existing mobile payments offering.

In the company's most recent quarter, Apple generated $7.2 billion in Service revenue. Apple Pay was part of that, as Apple takes 0.15 percent from every credit card transaction in the U.S., with Cook noting that transaction volume was up 500% year-over-year in the December quarter, thanks in part to it now being available in 13 different countries.
The mobile payments business is one which includes several competitors, as they all compete for financial information of young Americans, especially millennials who have eschewed traditional banking relationships.
Venmo helped PayPal, which owns the money transferring service, report strong first-quarter results.
MASTERCARD HAS A NEW CREDIT CARD WITH A FINGERPRINT SCANNER IN IT
In addition to potentially competing with Venmo, along with Square Cash, Snapchat's own offering and other such services, Re/code reported that Apple has also discussed with Visa about creating its own pre-paid cards that would be tied to the new service.
Both Apple and Visa declined to comment for this story.
Apple is slated to report fiscal second-quarter earnings on May 2. Wall Street analysts polled by FactSet expect the Cupertino, Calif.-based tech giant to earn $2.02 a share on $52.97 billion in sales.