Apple Maps luring motorists into danger, Australian police warn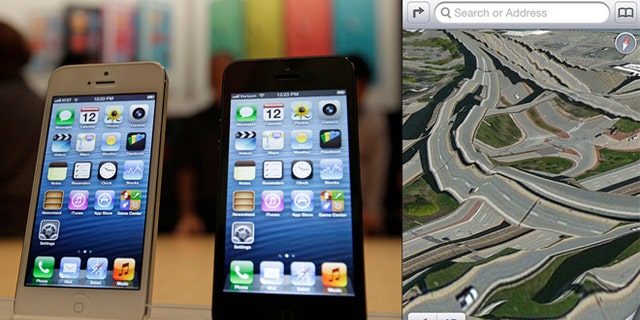 Australian police are warning motorists not to rely on Apple's new mapping system on its popular iPhones after a number of motorists were directed into life-threatening situations.
iPhone users who have upgraded to the system's new iOS 6 operating system are at risk of ending up off the beaten track, police have warned. The alert follows revelations that the mapping system lists the city of Mildura in the middle of the Murray Sunset National Park, about 44 miles away from its actual location.
[pullquote]
Local police have been called to assist distressed motorists who have become stranded within the Murray-Sunset National Park after following directions on their Apple iPhone.
Police are extremely concerned as there is no water supply within the park and temperatures can reach as high as 114 degrees Fahrenheit, putting lives at risk. Inspector Simon Clemence said it took one man 24-hours to make contact with the outside world after following the application's directions.
"One guy got far enough in to lose phone coverage and he was stuck there and he got bogged and he had to walk out ... it took him 24 hours to get to a point where he had phone coverage and then we came and rescued him," he said. "This is a direct result of this map application."
Police have confirmed five vehicles have become stranded in the park, with many more people presumed to have become lost but found there way back to civilization.
"We know there are others because we set up a breath testing station on the road there recently and we had a woman who said every left hand turn up the Mallee Highway her application was trying to send her straight into the dirt," Clemence said. "This is just the tip of the iceberg."
Clemence said the error could be a recipe for disaster as temperatures soared over the summer.
"This is Victoria's biggest National Park. It's over 5,000 square kilometers [3,100 square miles] and it's all sandy tracks. This is 4WD terrain with big, deep sand bogs and sand drifts and these people are driving in there with their family truckster and getting stuck," Clemence said. "Once you get about 10-15 kms in there is no phone coverage at all … If someone got stuck out there on a 46 degree day then they're in real trouble out there. That's pretty nasty country out there. There's not much shade and a lot of hot sand and no water at all."
Read the full story at News.com.au.