Apple iPhone 8 review roundup: What to know before you buy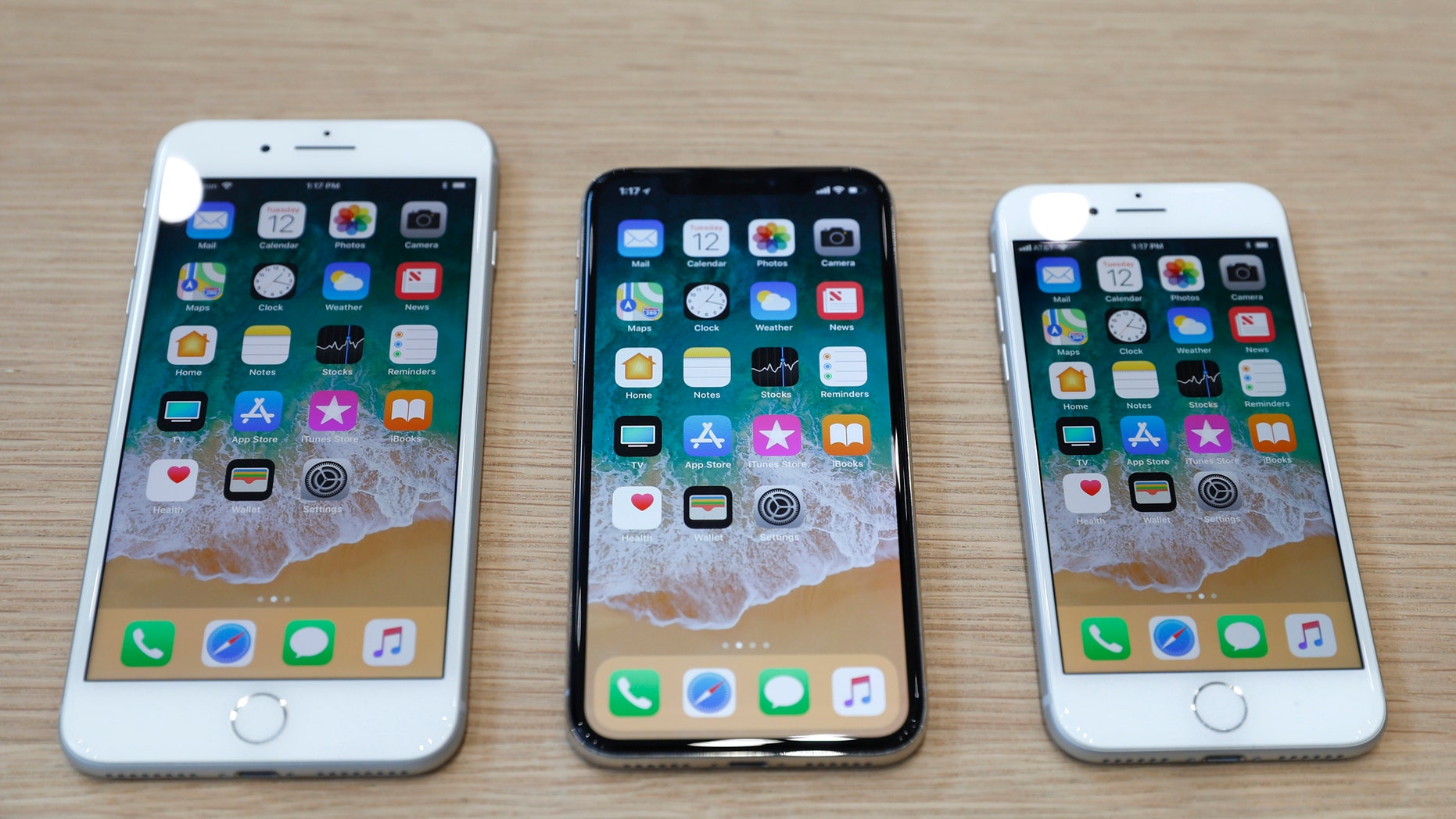 Apple iPhone 8 reviews hit the web early Tuesday morning, with most of the reviews focused on the upgrades to the iPhone's internals, including its camera.
By and large, the reviews were positive on Apple's latest device, but there is a constant theme running through the reviews: the upcoming iPhone X, slated for release in November, may be worth the wait.
Earlier this month, Apple announced both the iPhone 8 and 8 Plus, as well as the iPhone X (pronounced "ten"). The 8 and 8 Plus will use the new 64-bit A11 Bionic chip and will come with a 12 MP camera, deeper pixels and a new color filter.
APPLE UNVEILS IPHONE 8, IPHONE X
The iPhone 8 will also have wireless charging, using the Qi wireless charging standard. The iPhone 8 starts at $699, while the 8 Plus starts at $799. Pre-orders started on Sept. 15, with the devices available Sept. 22.
Here are five of the top reviews on Apple's iPhone 8.
TechCrunch
In his review, Matthew Panzarino said the camera in the iPhone 8 and 8 Plus make this phone worth the upgrade, calling it "killer."
9to5Mac
Jordan Kahn wrote that despite Apple's advancements with the iPhone X, "the iPhone 8 and 8 Plus are still some of the best phones on the planet. More importantly, Apple didn't hold a whole lot back from iPhone 8 and 8 Plus as far as smarts and power under the hood goes."
The Wall Street Journal
In his review, The Wall Street Journal's Geoffrey Fowler is positive on the device, but cautioned that iPhone X will be worth the wait.
"If you need to have the latest and greatest, don't buy the 8," Fowler wrote. "Wait until we get a closer look at the iPhone X, which in addition to face-scanning tricks promises two things that really matter: a bigger, better screen and two more hours of battery life."
WILL CONSUMERS PAY $1,000 (OR MORE) FOR THE NEXT IPHONE?
Business Insider
Business Insider's Steve Kovach wrote that while the iPhone 8 and iPhone 8 Plus are great devices, he cannot recommend buying them, instead placing his bet on the iPhone X.
"The iPhone 8 models are at the more expensive end of the range," Kovach wrote. "But even though they're fantastic devices, they're not as enticing as the iPhone X."
Engadget
Engadget's Chris Velazco wrote that the iPhone 8 is powerful, thanks to the A11 Bionic chip and should attract fans, thanks to a redesigned body.
Not everything is perfect, however, according to Velazco. "The iPhone 8 still doesn't withstand to the extent of some rivals, and it lacks the dual camera found in the 8 Plus. Still, for fans who want a blend of classic Apple style and top-tier performance, the iPhone 8 is an excellent option."