Apple iPad Live Review: Your Questions Answered Live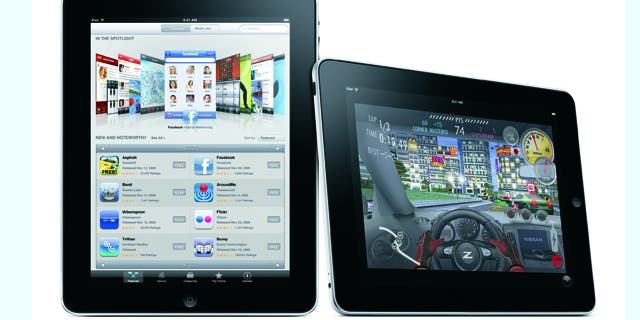 NEWYou can now listen to Fox News articles!
You've got questions about the iPad, and we've got answers! Live at 3pm on FoxNews.com's Strategy Room, we'll be taking your questions and walking through the iPad.
The Wall Street Journal's Walt Mossberg called it a laptop killer, stating that "this beautiful new touch-screen device from Apple has the potential to change portable computing profoundly, and to challenge the primacy of the laptop."
David Pogue from the New York Times split his opinions between tech fans -- for whom he noted "the Apple iPad is basically a gigantic iPod Touch" -- and everyone else -- to whom he gave the exact same notes.
But those are just their reviews. What do YOU want to know? What questions do YOU want answered? At 3pm, we'll do a live review of the iPad touch at www.foxnews.com/strategyroom, during Clayton Morris' Gadgets and Games show. We'll look at the "magical" device from all angles, and answer YOUR specific questions.