Apple: 'Bendgate' brouhaha overblown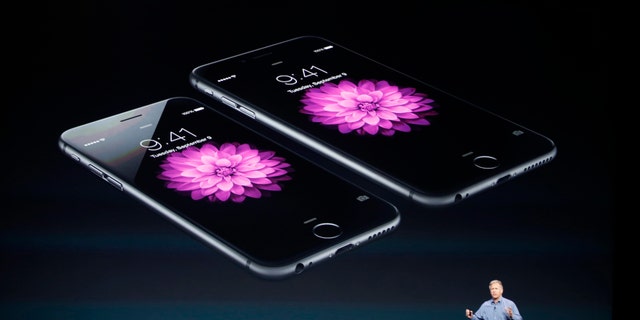 NEWYou can now listen to Fox News articles!
Apple says that only a handful of customers have contacted the company after experiencing structural integrity problems with the new iPhone 6 Plus, despite reports that the device bent too easily.
"With normal use a bend in iPhone is extremely rare and through our first six days of sale, a total of nine customers have contacted Apple with a bent iPhone 6 Plus," an Apple spokeswoman told FoxNews.com.
The new iPhone 6 and iPhone 6 Plus, which were launched earlier this month, became available on Sept. 19, with Apple selling 10 million of the new devices during their debut weekend.
However, reports that Apple's new iPhones can easily be bent have garnered massive attention in recent days. In a nod to the iPhone 4's similarly headline-grabbing "antennagate" snafu in 2010, the latest furor has been dubbed "bendgate."
Apple's spokeswoman told FoxNews.com that both the iPhone 6 and 6 Plus are constructed from custom grade anodized aluminum, which is tempered for extra strength. "They also feature stainless steel and titanium inserts to reinforce high stress locations and use the strongest glass in the smartphone industry," she added.
The spokeswoman noted that Apple's iPhone development cycle involves rigorous testing such as 3-point bending as well as sit and torsion tests.
At 6.9 mm and 7.1 mm, respectively, the iPhone 6 and iPhone 6 Plus are Apple's thinnest smartphones. With a 5.5-inch display, the iPhone 6 Plus is also the largest smartphone in Apple's arsenal.
After the heady excitement of the tech giant's iPhone and Apple Watch announcements on Sept. 9, Apple has come down to earth with a bump in the last few days.
The Cupertino, Calif.-based firm pulled the update to its iOS 8 operating system shortly after releasing it on Wednesday as users cited cell service and Touch ID problems.
Jan Dawson, chief analyst at Jackdaw Research told FoxNews.com that the iOS 8 problem is a big deal, partly because it's so surprising. "There are always little bugs that creep in with these things, but directionally the number and severity of the bugs always goes down over time - so it's a bit shocking to see such a major glitch go out to so many users," he explained. "It's baffling that these issues didn't show up in the internal testing at Apple, and you almost wonder if the wrong version of the file got seeded to the servers or something."
An Apple spokesman told FoxNews.com Thursday night that the iOS 8 issue has been resolved with a new update.
"iOS 8.0.2 is now available for users, it fixes an issue that affected iPhone 6 and iPhone 6 Plus users who downloaded iOS 8.0.1, and includes improvements and bug fixes originally in iOS 8.0.1," the spokesman said. "We apologize for inconveniencing the iPhone 6 and iPhone 6 Plus users who were impacted by the bug in iOS 8.0.1."
Follow James Rogers on Twitter @jamesjrogers