Apple and Microsoft Black Friday deals are worth checking out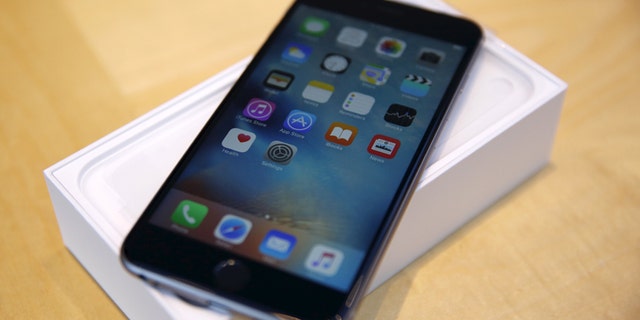 Apple and Windows devices typically offer some of the best Black Friday digital deals. Here's a sampling of some of the better deals on marquee products during Thanksgiving week.

As usual, Best Buy is aggressively promoting Apple products. Select highlights from the retailer's Black Friday flyer for deals running from Nov. 26 through Nov. 28 include:

iPhone 6s/6s Plus: Apple's newest iPhone announced this fall. Best Buy is offering a $200 gift card if you trade in an iPhone 5 or newer. The stipulation is that you purchase or lease and activate from Verizon, AT&T, or Sprint in store.
Related: BlackBerry making a comeback with keyboard-packing Priv?
iPad Air 2: Apple didn't update the iPad Air this fall so the Air 2 is still the newest of Apple's 9.7-inch tablets. Save $125 on the 128GB version and $100 on the 64GB and 16GB versions. Those are regularly priced at $699.99, $599.99, and $499.99 respectively.

iPad Mini 4: Apple updated the iPad Mini this fall but this is on sale too, with savings of $100 on 64GB and 128GB models. Regular price is $499.99 and $599.99 respectively.

Apple Watch: Wanted to get an Apple Watch but thought it was too expensive? Best Buy will shave off $100 on models ranging from $349 to $699 (regular price).
Related: iPad Pro first-take review
MacBooks: Apple's newest MacBook, the 2-pound 12-inch Retina MacBook will get a price cut of $150 to $1,149.99. This ultra-thin/light fanless MacBook comes standard with a 256GB flash drive, 8GB of RAM, and an Intel Core M processor. Regular price is $1,299.99.

MacBook Pro with Retina display (latest 13.3-inch model). This will also see a $150 price cut to $1,349.99. Regular price is $1,499.99.

iMac: Apple's 27-inch iMac with Retina 5K display will see the same $150 price savings to $1649.99. Regularly, $1,799.99.

The Microsoft Store, starting on Nov. 26, is also offering a wide range of deals on Windows products.
Related: Google Nexus 6P review roundup
http://www.foxnews.com/tech/2015/11/02/google-nexus-6p-review-roundup-best-nexus-yet.html
Surface 3: One of the most prominent products receiving the discount treatment is the Surface 3, the smaller, less expensive cousin of the Surface Pro 3 tablet. This 10.8-inch tablet will be discounted $150 with the Type Cover keyboard, which is usually sold separately. The regular price starts at $499 for the device and $129.99 for the type cover. The discount with the keyboard will bring the price down to $479.

Surface Pro 3: This 12-inch tablet will get a price reduction of up to $200, to $699, off the regular price of $899 with 128GB of storage. (Note that the latest generation is the Surface Pro 4.)

Best Buy also lists savings of $300 "on select Surface Pro 3" tablets from Microsoft.
Related: Apple's Cook says Android users bolting to iPhone - Really?
Other laptop deals at the Microsoft Store include a Dell Inspiron 15 i5558-5718SLV Signature Edition Laptop that is regularly $749, cut to $399. And an HP Pavilion 15-ab292nr Signature Edition Laptop that is regularly $849, reduced to$549.