Anti-virus software guru John McAfee settles in Oregon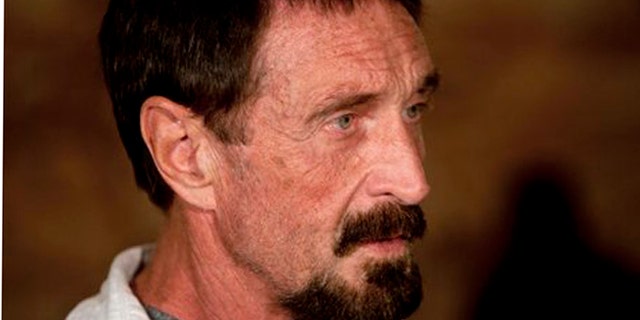 Anti-virus software founder John McAfee is calling Oregon home now, happy to talk about living with as many as eight women, why money is a curse and his legacy.
McAfee expects to focus on a variety of media projects he says will help tell his life story, the Oregonian reported.
The 67-year-old British native is settling in Portland after he returned to the U.S. in December from Guatemala after fleeing Belize, where police want to question him in connection with the death of a U.S. expatriate who lived near McAfee on an island off Belize's coast. McAfee denies killing the neighbor.
[pullquote]
Police reportedly pronounced him a person of interest in the killing, and McAfee was in hiding for weeks after the murder. Belizean authorities have urged him to show up for questioning, but he has not been formally charged with any crime.
Now, McAfee tells the Oregonian he is in Portland because it is the home of illustrator Chad Essley, with whom he has been collaborating on a graphic nonfiction novel about his experiences in Belize.
"I need to sell this book and this comic novel and this documentary," McAfee told the paper. "I can't do it unless people feel highly charged one way or the other, right?
The graphic novel – a story told in drawn images and word balloons – may include details about such things as McAfee's living with seven or eight women in Belize.
"Living with one woman is horrific," he said. "Living with two is nightmarish, but you get past five and suddenly they're entertaining themselves, really."
And regarding money, McAfee tells the Oregonian: "It's the worst curse in the world," he said. "Believe me. There is no worse curse. Because money removes your freedom."