Another Apple Store robbed in California; 4 suspects sought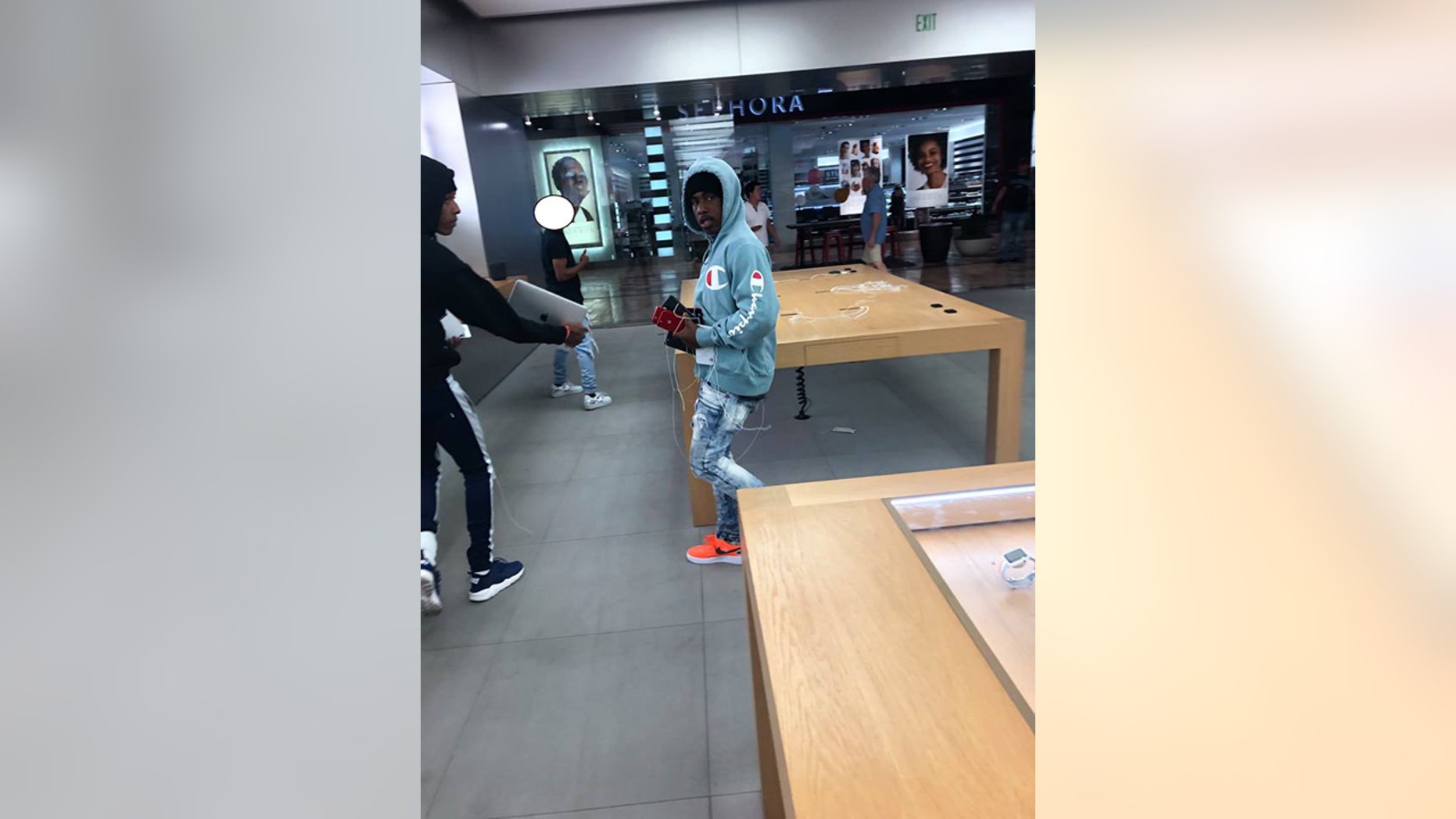 Four men are suspected of stealing at least 20 iPhones from an Apple Store in Northern California this week, continuing a wave of similar crimes across the state, authorities said.
Two MacBook Pros and possibly an iPad mini also were taken from the Westfield Galleria Apple Store in Roseville, near Sacramento, police said.
The suspects systematically worked to cut the security cables from the devices, police said, Sacramento's Fox 40 reported.
Police say the suspects wore hooded sweatshirts and sneakers.
No one was injured and no weapons were brandished, police said.
Roseville police were investigating whether the Roseville robbery is connected to crimes at other Apple Stores in California, Fox 40 reported.
Apple Stores were robbed in San Luis Obispo in June, and in Fresno and Costa Mesa in July, while a Bakersfield store was hit two weeks ago, the report said.
Five men stole iPhones and iPads worth about $29,000 in the Costa Mesa store last month, Fox News previously reported.