Anonymous intends to unveil names of up to 1,000 Ku Klux Klan members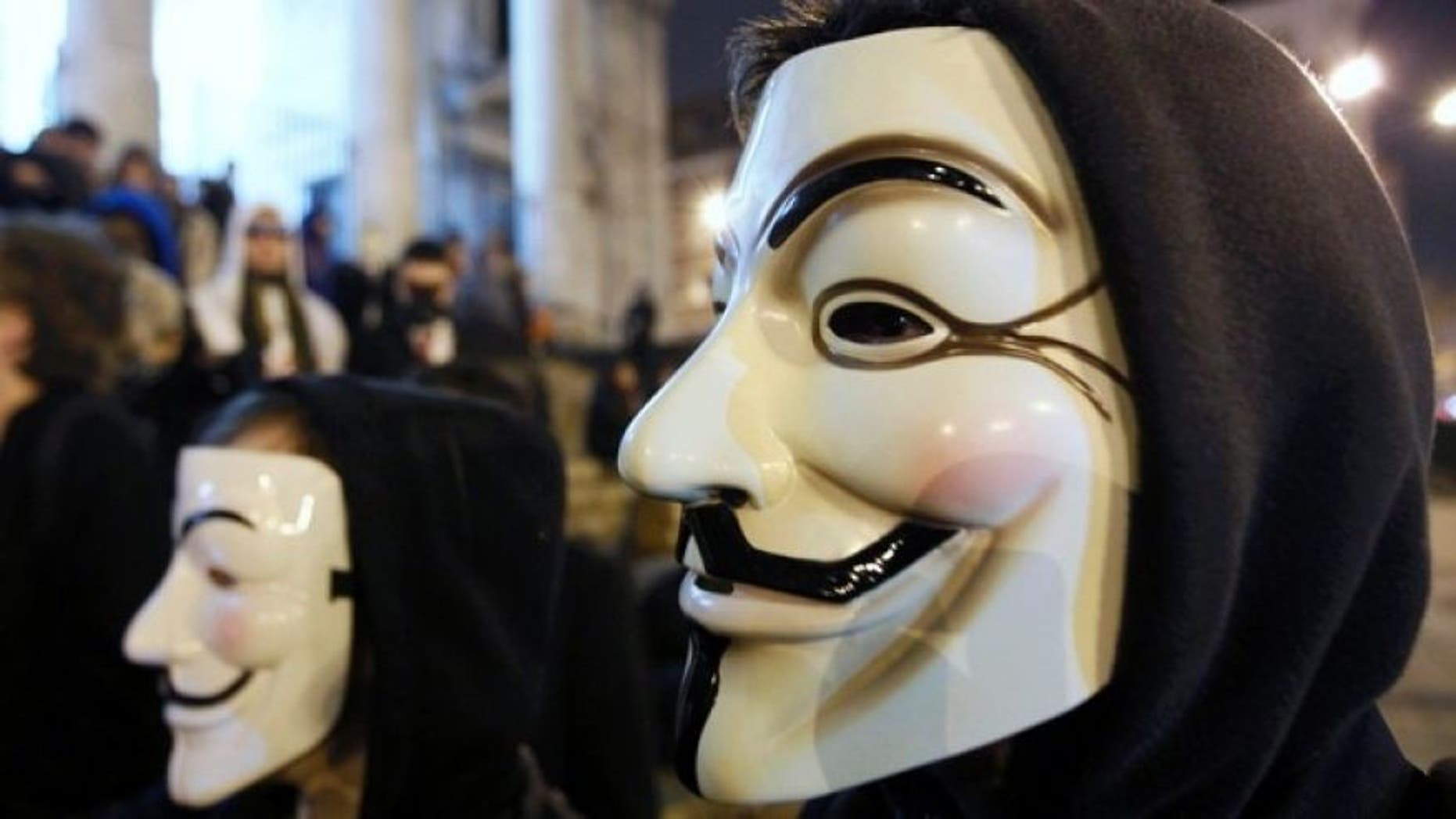 The so-called "hacktivist" group Anonymous announced on Wednesday its intentions to name up to 1,000 members of the Ku Klux Klan.
In a press release, Anonymous says it is right for the group to unveil the hoods behind the Ku Klux Klan. Anonymous said it has been watching the group for so long and revealing the people behind the hoods is "the right course of action."
"You are more than extremists. You are more than a hate group. You operate much more like terrorists and you should be recognized as such," the group said in the press release. "You are terrorists that hide your identities beneath sheets and infiltrate society on every level. The privacy of the Ku Klux Klan no longer exists in cyberspace. You've had blood on your hands for nearly 200 years.
"You continue to inflict civil rights violations, commit violent crimes and solicit others to commit violent criminal acts. You seek to intimidate and/or eliminate those that are different from you and those that you dislike by any means possible."
Anonymous said it plans to release the names of up to 1,000 Ku Klux Klan members and other groups affiliated with them. They call the release "Operation KKK."
Anonymous is widely known for targeting groups for beliefs the hackers disagree with.
After the Charlie Hebdo attacks in Paris in January, the hacking group took responsibility for taking down a so-called jihadist website ansar-alhaqq.net, according to Mashable. The group vowed to fight for the "inviolate and sacred right to express opinions in any way," USA Today reported at the time and declared "war" on Islamic State.
The group reportedly also warned that those who stand in the way of freedom of expression can expect "a massive frontal assault from us, because the struggle for the defense of these freedoms is the foundation of our movement."
Anonymous also took down several Islamic extremist-linked Twitter and Facebook accounts through "Operation ISIS" or #OpISIS. TheHackerNews.com reported Anonymous released more than 100 social media accounts they identified as Islamic militants.
More notably, Anonymous reportedly released alleged police dispatch audio from the Ferguson shooting involving Michael Brown last year. A spokesperson told Mashable the group released the audio so the public could get a sense of the atmosphere before and after the shooting happened.