Amazon's Kindle Will Offer E-Books From Libraries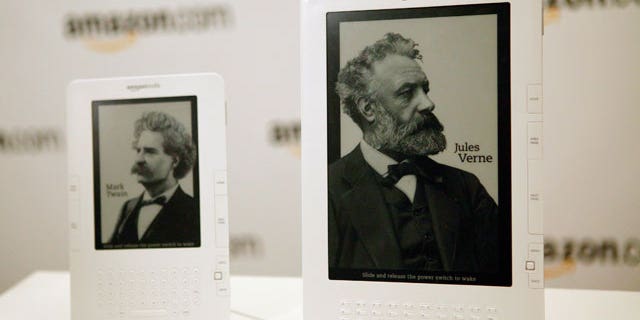 Bookworms who own Amazon.com's popular Kindle electronic reader will finally be able to borrow digital books from public libraries.
Amazon said Wednesday that it will launch the public-library feature -- which gives the Kindle the same library-borrowing abilities as competing e-reading devices such as Barnes & Noble's Nook and Sony's Reader -- later this year. "We think customers are going to love this new library feature," said a spokeswoman for the Seattle-based retailer.
The move is likely to have major repercussions for public libraries and the digital-reading market generally, since Amazon currently dominates the e-book industry and its actions in the space are closely watched. There are an estimated 7.5 million Kindles in the U.S., which gives Amazon a two-thirds share of the $1 billion digital-book market, said Forrester Research analyst James McQuivey.
There likely will be little immediate impact on Amazon's business since no money changes hands in borrowing digital books. But analysts said the new feature could help adoption of the Kindle in the long term, potentially leading to greater Kindle book sales.
Mary Ellen Keating, a spokeswoman for Barnes & Noble, which holds the second-biggest share of the e-reader market with its Nook reader, said Amazon's announcement "is not news for Nook customers who have always had access to library services."
Read more about the new Amazon.com library connection at The Wall Street Journal.