Amazon jumps into music streaming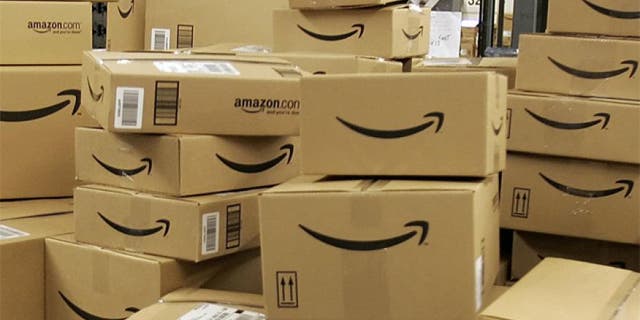 NEWYou can now listen to Fox News articles!
Digital retail giant Amazon is the latest company to try its hand at music streaming. The Prime Music streaming service is the newest feature of the company's Prime membership package, which also includes free shipping for select products, TV and movie streaming, and free access to more than 500,000 e-books. Amazon now joins a paid-streaming market populated by Apple's recently acquired Beats Music, Google Play Music All Access, and Spotify, which leads the pack with over 10 million paying subscribers.
Amazon's Prime Music is more an additional advantage of the Prime membership than a standalone streaming service. The service presently offers access to roughly a million songs, a paltry figure in comparison to the 20 million plus offered by Beats Music and Spotify. As of now, Prime Music does not have the rights to any songs or albums released through Universal Music Group, the world's largest music corporation. Prime Music users will have access to parts of the Sony Music and Warner Music catalogues, though many albums will not become available until up to six months after their retail release. This delayed-release tactic allows Amazon to secure licensing for the music at lower costs. The service's promotional site promises "we'll be adding more music all the time."
In addition to free streaming, Prime Music users will be able to purchase music from the Amazon Music Store, a feature that differentiates the service from Spotify and Beats Music, which do not offer paid downloads. The company hopes the service's limited scope will be offset by the cost efficiency of the total Prime package. While individual music streaming services Beats Music and Spotify charge a $10 monthly fee, Prime offers its bundle of services for an annual fee of $99. Amazon Prime's most direct competitor is Google Play, which offers free access to a vast inventory of e-books, periodicals, music, games, movies, and TV for $9.99 a month. This multimedia package plan offers a new business angle for music streaming, which is a promising new model for revenue generation in a floundering music industry, but one that lacks an established strategy for generating and sustaining profit while complying with royalty regulations. For all its growth, field-leader Spotify is forced to pay-out huge sums for royalties that increase as the company expands, and the company has lost upwards of $200 million since its founding in 2008.
Prime Music follows the template of Google Play Music, Beats Music, and Spotify by offering curated playlists, which are organized based on genre, time-period, mood, artist, or some intersection of those categories (90s R&B for a Girls' Night, Relaxing Classic Soul, 80s Rock Ballads etc.).
The service will be available as an update for Amazon's Kindle Fire HD and HDX, and is downloadable for Mac and Windows computers and iOS and Android mobile devices.