Amazon is putting a homeless shelter in its new HQ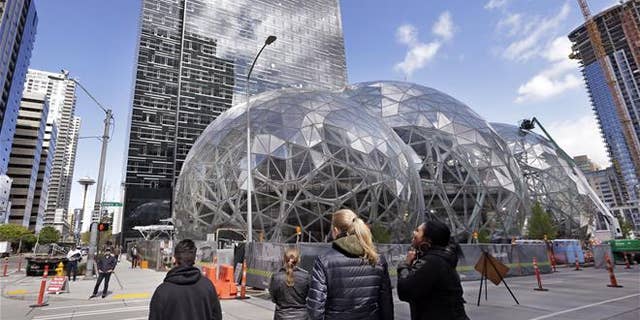 Amazon has announced what the Seattle Times is calling its "biggest philanthropic venture to date." Inside an office building at its new Seattle headquarters will be 47,000 square feet of space dedicated to a homeless shelter known as Mary's Place.
Since April 2016, Amazon has allowed Mary's Place to occupy an old hotel it owns without charge, but the building will now be torn down to make way for new construction.
But in a YouTube video published Tuesday—"obviously designed to create a viral video moment," observes Chris O'Brien at VentureBeat—Amazon tells the non-profit's executive director, Marty Hartman, that six floors of an Amazon building will be set aside as a permanent rent-free home for the shelter, allowing it to house more than 200 people.
Amazon's head of real estate, John Schoettler, says Amazon CEO Jeff Bezos loved the idea when Schoettler first suggested it in January. He adds Amazon will cover the "tens of millions of dollars" in construction costs, plus all future utility bills "until homelessness is solved." Hartman says it's a "huge gift," though the New York Times reports it comes at a time when Amazon, Seattle's largest private employer, is shouldering some of the blame for the city's rising housing costs, which gave the area the third-largest homeless population in the country in 2016.
Mary's Place, which hosts women and families until they can find permanent housing, will be located in another former hotel owned by Amazon until its new home is completed in early 2020.
(In other Amazon real estate news, Bezos has purchased a former museum.)
This article originally appeared on Newser: Amazon Is Putting a Homeless Shelter in Its New HQ