Amazon introduces Kindle Unlimited: An endless book buffet for voracious readers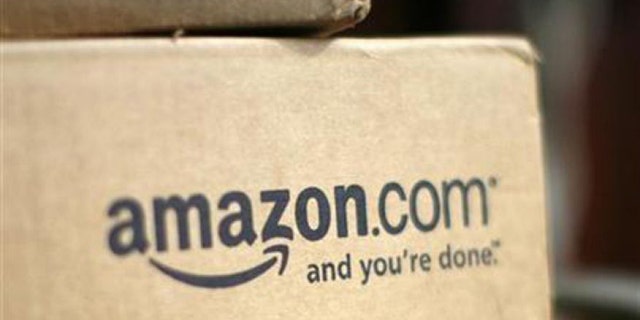 Earlier this week, images of a new ebook subscription service from Amazon leaked online. Now, that service, called Kindle Unlimited, is official. On Friday, Amazon announced that it will now offer unlimited ebook and audiobook titles for just $10 a month to those who subscribe. The company is also offering a 30-day free trial, so would-be users can see what the service has to offer.
Kindle Unlimited is available on all of the major platforms, including iOS, Android, Windows Phone, BlackBerry, PC, Mac, and Windows 8. The service includes more than 600,000 ebooks and 2,000 audiobooks from Audible. Those who sign up for Kindle Unlimited will also get a free three month Audible membership, which grants them access to the rest of Audible's 150,000 audiobooks.
Although the service doesn't include all the titles you can find available for purchase on the Amazon Kindle ebook store, it does offer many of the most popular titles, including The Lord of the Rings trilogy, the Harry Potter series, 'Water for Elephants,' 'The 7 Habits of Highly Effective People,' 'All the King's Men,' 'The Princess Bride,' 'The 5 Love Languages: The Secret to Love that Lasts,' 'The Atlantis Gene,' 'Kitchen Confidential,' 'The Blind Side,' 'The Giver,' and many more. Amazon's all-you-can eat ebook buffet also has a lot of classics, such as 'Animal Farm,' 'To the Lighthouse,' '2001: A Space Odyssey,' 'Cat's Cradle,' and 'The Good Earth.
When it comes to audiobooks, Amazon also put together a nice mix of new and old favorites, including the 'Hunger Games' trilogy, 'Life of Pi,' 'The Handmaid's Tale,' 'The Great Santini,' 'Winter's Tale,' 'Boardwalk Empire,' 'El Narco,' 'Upstairs at the White House: My Life with the First Ladies,' and more.
One major perk of the Kindle Unlimited service is the integration of some of Kindle's best features, such as Whispersync, Popular Highlights, X-Ray, and customer reviews, into its interface. Whispersync, which is perhaps the most popular with readers, ensures that you can always pick up exactly where you left off, no matter how many devices you read your books on.
It's currently unknown how royalties are shared with authors, whether big publishing houses have or will sign up for the service, and, most importantly, how Kindle Unlimited will stack up against Oyster and Scribd. Given Amazon's massive library and strong following of ebook readers, it seems likely that Kindle Unlimited will be a success.