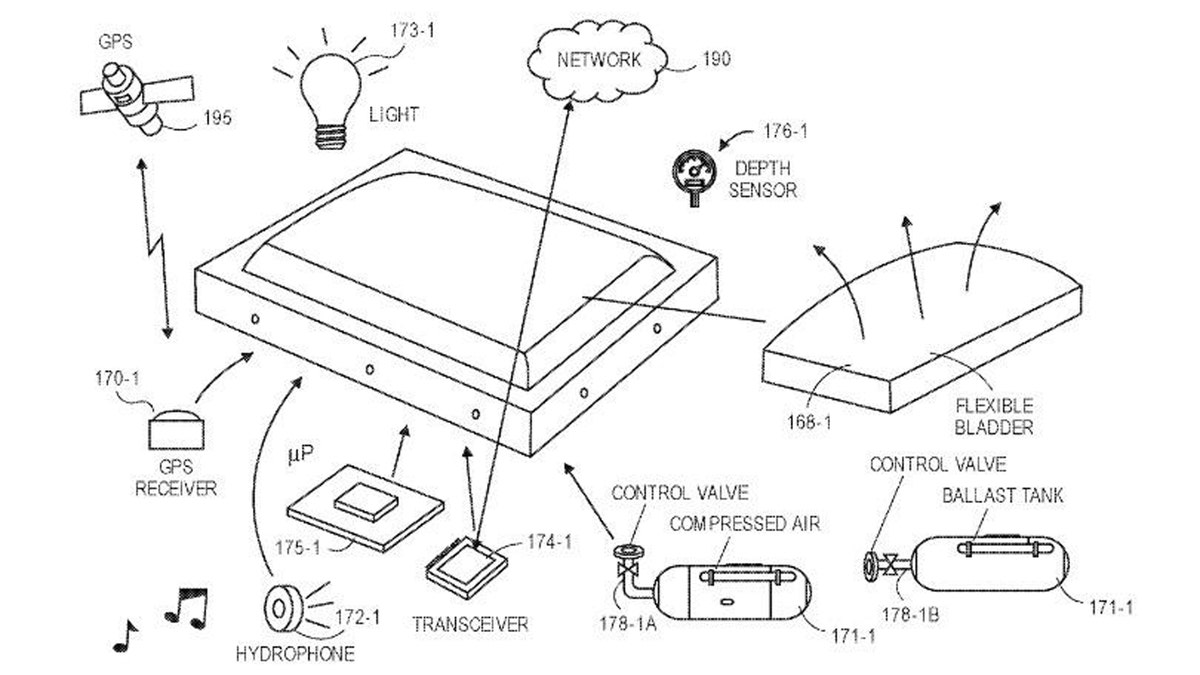 Amazon has been awarded some interesting patents in recent months, including a storage facility that looks like a beehive. But this latest one may top them all.
The technology giant has obtained a patent, entitled "Aquatic Storage Facility," which would let it store products in "a body of liquid." The depth would be controlled by an attached cartridge and "ascend or descend within the liquid, as desired." The cartridge could then be "retrieved upon demand," the filing reads.
AMAZON SAYS ALEXA DEVICE COULD NOT CALL 911
The entire patent can be found here.
Amazon is likely to automate much of the process, the filing notes, with the cartridge connected to a network. It could "receive acoustic signals or other forms of instructions" as well as having the ability to send acoustic signals.
In the filing, Amazon states: "Because today's online marketplace offers a wide variety of items to customers including – but not limited to, goods, services, products, media or information – fulfillment centers now include increasingly large and complex facilities with expansive capabilities and high technology accommodations for items and feature storage areas as large as one million square feet or more."
The company added that in order to prepare and ship an order, "a staff member or robot may be required to walk several thousand feet or even miles within a fulfillment center in order to retrieve the items. Where a customer submits multiple orders for items, the arduous task of picking, packaging and shipping ordered items must often be repeated for each and every order."
AMAZON'S PRIME AIR 'DRONE TOWER' WOULD LOOK AND SOUND LIKE A GIANT BEEHIVE

In addition to the underwater storage facility, Amazon has filed several other patents in recent months. These include the aforementioned a drone tower, parachute shipping labels and the ability to block price comparisons in its stores, among several others.
The patent, if approved, is likely designed to help cut shipping costs, a topic that is on the top of Amazon's mind.
In the most recent quarter, it had fulfillment expenses of $4.7 billion, compared to $3.7 billion a year ago.