Amazon Alexa, Apple Siri headed to hotel rooms, report says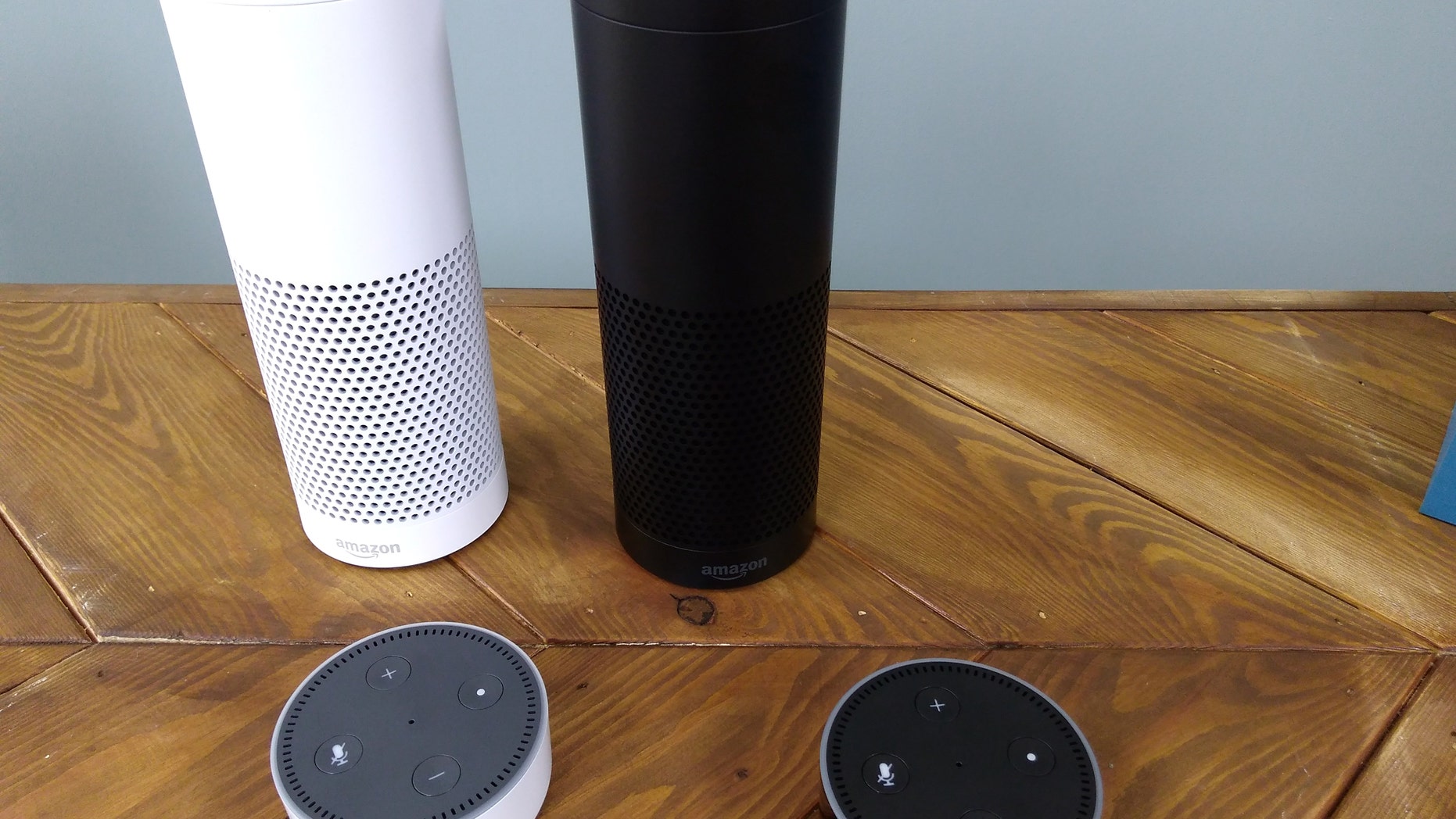 Intelligent personal assistants are being tested at Marriott hotels, pointing to a future of automated hotel rooms.
Marriott International, one of the world's largest hotel chains, is testing iPads running Apple's Siri and Amazon's Alexa-powered Echo at its Aloft hotel in Boston's Seaport district, according to a report in Bloomberg. Both of those technologies are based on artificial intelligence (AI) that responds to voice commands.
AMAZON IS BRINGING ALEXA TO ITS IHPONE APP
The devices would be used to operate lights in the room, control room temperature, and interface with the TV via voice commands.
"This is about what next-generation travelers might want and how they would use their own devices at home and how that would translate to their travel experience," Toni Stoeckl, Global Brand Leader, Lifestyle Brands at Marriott International, told Fox News in a phone interview.
Stoeckl confirmed to Fox News Marriott has been testing iPads at the Aloft hotel in Boston in "about 20 rooms."
The hotel chain is also testing Amazon's Alexa, allowing guests, for example, "to find out about the local area and local events," Stoeckl added. It is "not fully integrated with all of the guest room features like lighting and thermostat but [it's more targeted at] using Alexa to personalize answers" about local information, he noted.
AMAZON'S ALEXA CAN CLEAN YOUR HOUSE FOR YOU
Marriott is now "churning through feedback" to see how to apply the technology in the future.  Depending on the "insights" that Marriot gets, it may expand Siri and Echo/Alexa to additional Aloft hotels as well as "traditional" Marriott brands, Stoeckl said. The decision on when to apply the technology won't be made until the results have been scrutinized. That may take a month or two, he added.
"As home automation becomes more mainstream, people will begin to expect those same comforts when they travel," John Clancy, VP of Residential Systems at Crestron, a company that builds home and building automation systems, told Fox News in an email. "At the same time, hotels can leverage this type of innovation to gain a competitive advantage, and technology companies get a new marketing stage. It's a win for everyone involved," according to Clancy, who was quoted in the Bloomberg report.
ALEXA COULD BE AMAZON'S NEXT BIG WINNER
Marriott is also looking into how to make rooms more "personalized" through automation.

Stoeckl added that Google Assistant, an AI technology used on the Google Home smart speaker and on Google Pixel phones, "may be a viable option as well" but the company is not currently using that platform in its testing.
Wynn Las Vegas equips rooms with Echo, Alexa
Marriott's move follows an annoucement from Wynn Las Vegas and Amazon in December to equip all 4,748 hotel rooms at Wynn Las Vegas with Amazon's Echo.
Like Marriott's Siri-powered iPads, the Echo will allow guests to control hotel room features with a series of voice commands via Alexa.
"In partnership with Amazon, becoming the first resort in the world in which guests can verbally control every aspect of lighting, temperature and the audio-visual components of a hotel room," Wynn said in a statement issued in December.