Alcatel Debuts Trio of Sub-$200 Android Tablets at CES 2013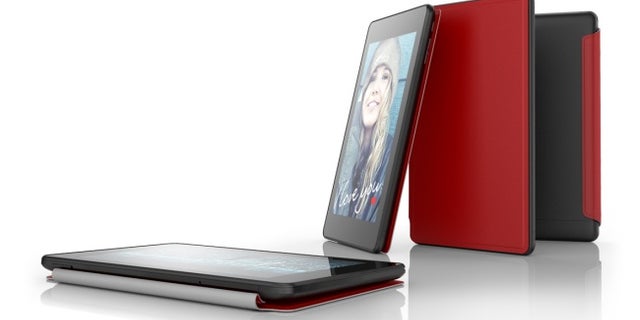 The CES 2013 floor is full of inexpensive alternatives to the leading name brand gadgets. Case in point, Alcatel has debuted a set of 7 and 8-inch tablets for under $200. In the 7-inch range there's the One Touch Tab7 and the One Touch Tab7 HD.
Priced at $129 the 12.3 ounce, 7.5 x 4.6 x 0.37-inch Tab7 features a 7-inch, 1024 x 600p TFT display. It's also sporting a 1-GHz single-core processor with 1GB of RAM and 4GB of storage. Unlike most tablets on the market, the Tab7 lacks a rear-facing camera relying on a VGA front-camera.
Similar to the Tab7, the 7.5 x 4.3 x 0.35-inch One Touch Tab7 HD weighs in at 12.3 ounces. Living up the HD in its name, the $149 Tab7 HD features a 7-inch 1280 x 700p IPS display. The tablet also features a 1.6-GHz CPU, 8GB of storage, a 2 megapixel rear-facing camera and a front-facing VGA camera. Both versions of the Tab7 are running on Android 4.1 (Jelly Bean) and have a micro USB and a MicroSD card.
Alcatel's also releasing the One Touch Tab8 for folks that prefer a larger display. Priced at $179, the Tab8 (14.1 ounces,7.8 x 6.1 x 0.34 inches) features an 8-inch 1024 x 768p IPS display, 1GB of RAM and 8GB of storage. The Android Jelly Bean-powered device has both a micro USB and a microSD slot as well as a 2 megapixel rear-facing camera and a VGA front-facing camera.
All of Alcatel's new tablets will be available in the U.S. sometime in Q3.