Acer Launches Iconia Tab A700: 1080p Android Tegra 3 Tablet for Just $449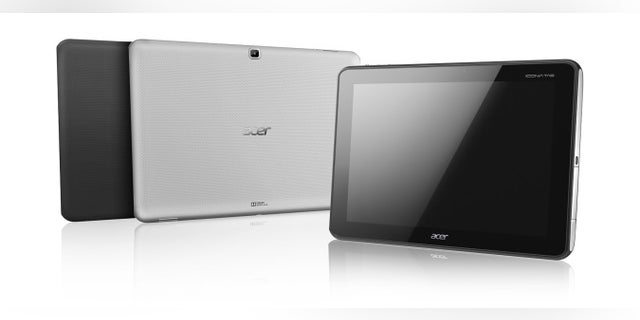 Now here's an Android tablet that might compete, resolution- and price-wise, with the new iPad. The Acer Iconia Tab A700 features a 10.1-inch touchscreen with a resolution of 1920 x 1080 pixels, the highest we've seen on an Android tablet to date. Inside this Ice Cream Sandwich slate sports a 1.3-GHz Nvidia Tegra 3 quad-core processor, 1GB of memory, and 32GB of storage. Not bad for $449.
In addition to having a resolution of 1920 x 1080, Acer says that the A700's display has an 800:1 contrast ratio and 178-degree viewing angles. Like Toshiba's Excite 10 and Excite 13, the A700's touchscreen supports up to 10 touch points simultaneously.
Not the thinnest or lightest tablet, the A700 measures a reasonable 11.5 x 6.9 x 0.43 inches and weighs 1.5 pounds. It has one microUSB port, one microHDMI port, and a memory card slot capable of accepting SDXC 2.0 cards. The back of the A700 will have a 5-MP camera, and the front a 1-MP camera. Additionally, the tablet's audio is boosted by Dolby Mobile 3 technology, and can pump out 5.1-channel sound via HDMI.
Acer says the A700's 9800 mAh battery should get up to 11 hours on video playback over Wi-Fi, and up to 13 hours playing movies from the device itself. Stay tuned for our full review.