A new combat vehicle that swims for the Marine Corps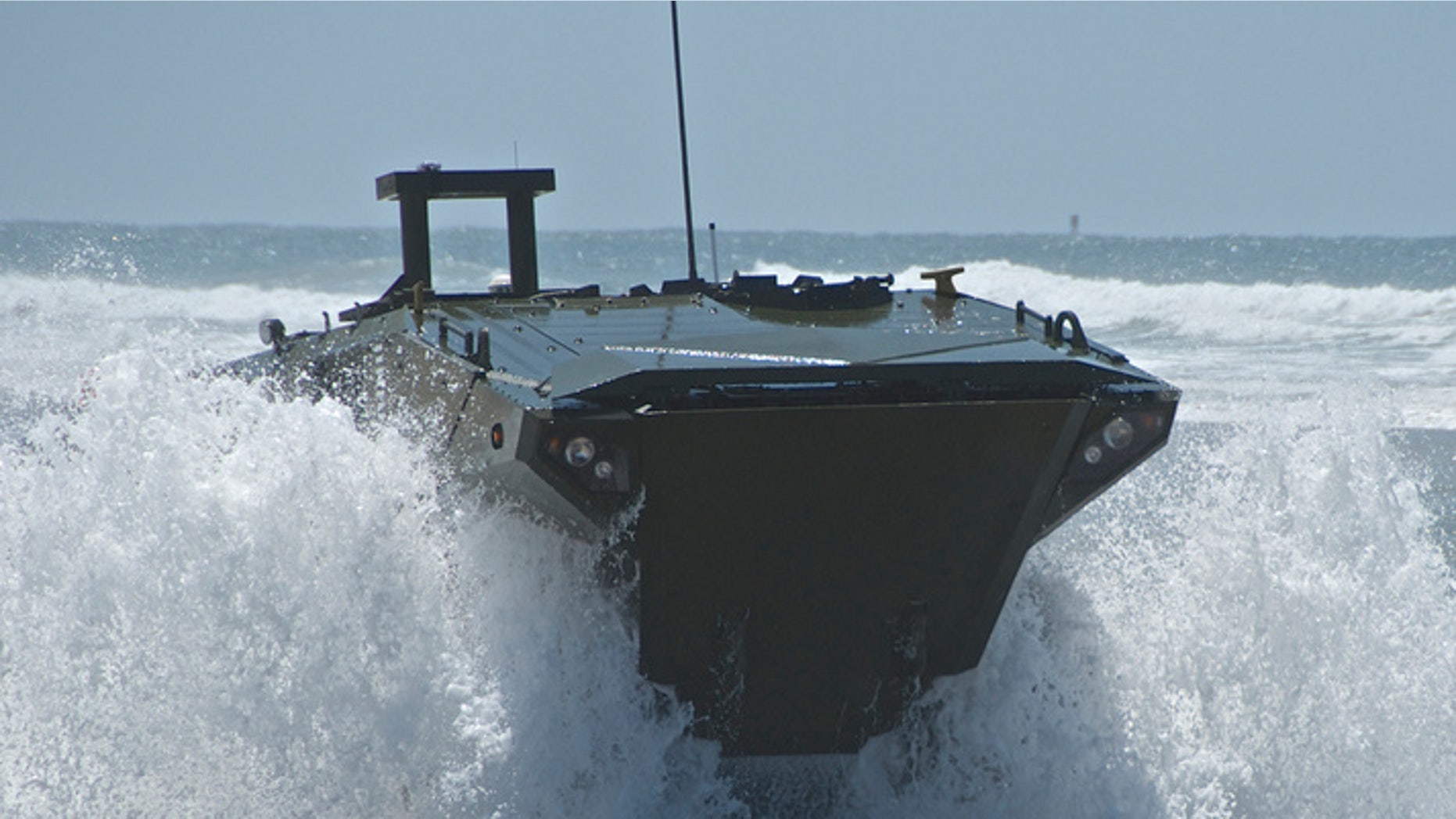 A nearly 34-ton armored fighting vehicle-- that swims? Marines will have a new Amphibious Combat Vehicle to storm the beaches in future battles.
Unveiled this week at the Modern Day Marine, the Amphibious Combat Vehicle, or the ACV 1.1, was created by BAE Systems and IVECO Defence. The vehicle combines a high degree of protection with amphibious and land capabilities.
The new armored assault vehicle can launch from a ship at sea and then travel by water, ready to launch attacks on the shore. Once it reaches ground, it can chase enemy forces at 70 miles per hour and unleash some serious firepower.
Currently, the Marines use options like the AAV-7A1 amphibious assault vehicle to move from ship to shore. The AAV-7A1 has been in service for about 45 years, and has undergone upgrades, but there is room for improvement and a new vehicle to meet the current and future requirements of today's Marine Corps.
The ACV 1.1 could join the Marine Corps' Assault Amphibious Vehicle fleet in the future.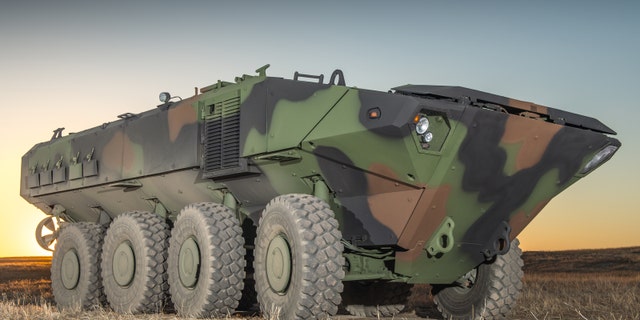 What can it do?
Based on a platform developed by IVECO Defence Vehicles, the ACV 1.1 leverages a new 6-cylinder, 700HP power pack. This approach aims to equip the Marines with even more power than the current Assault Amphibious Vehicle.
The ACV 1.1 is big enough to carry 13 Marines plus a crew of three. It's about 29 feet long, 10 feet wide, and 9 feet high.
In practice that would mean that it could launch from a ship and "swim" about 12 nautical miles through the ocean to reach the shore. While out on the water, it can reach speeds of six knots. Once on land, it could travel about 250 miles at a maximum speed of about 70 mph. It has a total range of approximately 350 miles.
Surf? Not a problem for this vehicle. The ACV 1.1 can continue to charge forward in spite of nine-foot plunging surf.
On land
A ship-to-shore assault force often encounters tough conditions like surf, wet sand, soft soil, and steep inclines among others. Helpful in tackling these sorts of challenges, this 8x8 leverages all-wheel drive for traction, more power and torque for the land and surf areas.  It also uses 16R20 tires, a type used on other Marine Corps' vehicles.
There is a special H-drive system on this vehicle. You won't find any axles-- instead on each side there are three drive shafts.
In response to feedback from Marines, BAE System also built more stowage and enhanced seating into the design. The instrument panel for the driver was also adapted for better ease of use. For the gunner, the controls will incorporate advances like enhanced automation with easy push-button approaches.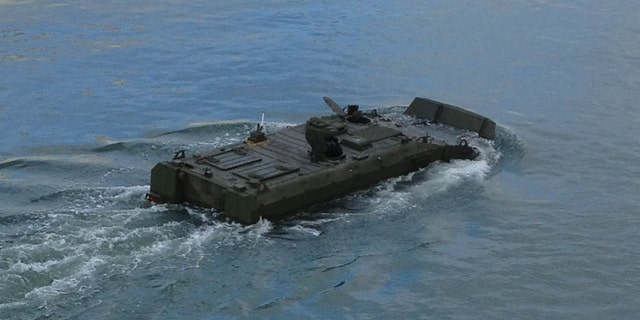 Protection
The ACV 1.1 aims to provide Marines with far better protection against IEDs and mines beneath the vehicle, as well as protection from threats above.
The design for this assault vehicle includes integrated armor for MRAP-level protection.
For further enhanced safety, there are energy-absorbing seats in addition to an optimized blast-resistant hull.
Background
Last year, the U.S. Marine Corps awarded two contracts to BAE Systems and SAIC for the Engineering, Manufacturing, and Development phase of the Amphibious Combat Vehicle 1.1 program. SAIC is working on their version, called the Terrex 1.
During this current phase, BAE Systems will produce 16 prototypes that the Marine Corps will test. The Marine Corps will decide whether to proceed with the ACV 1.1 or the Terrex 1 in 2018. Within two years after the decision, the goal is to have more than 200 of the new amphibious assault vehicles to join the force.