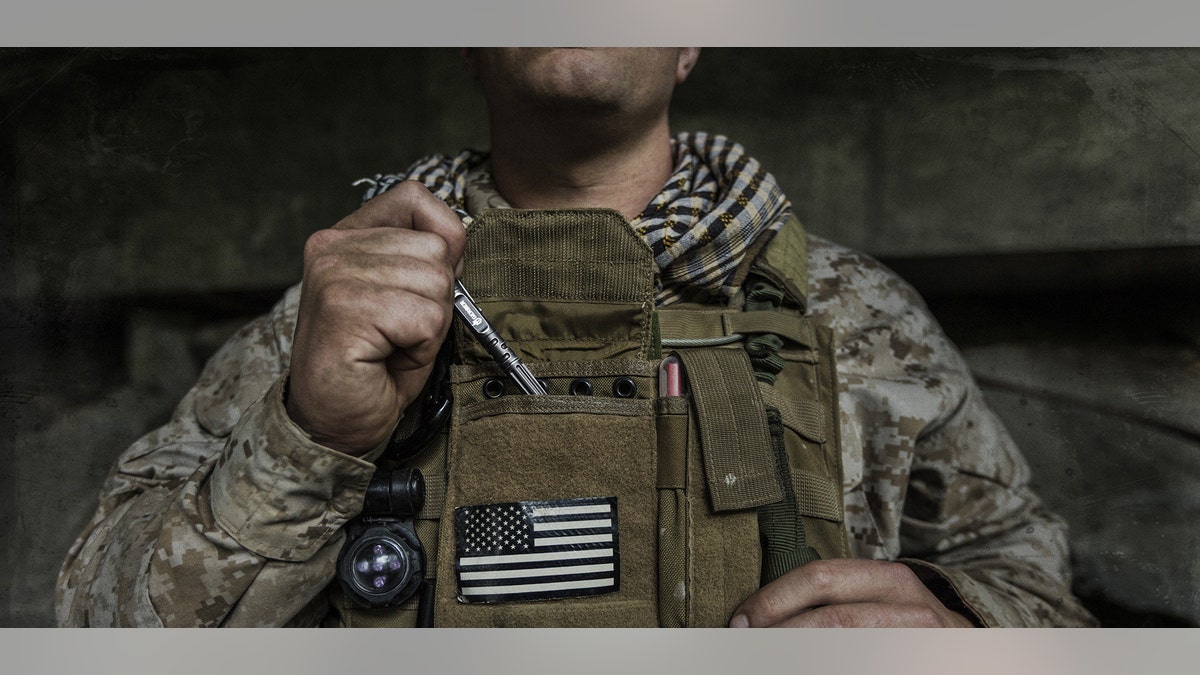 Struggling to find that perfect Valentine's Day gift for the man in your life? You'll find something in this tactical gift guide that will knock his socks off.
From a pen that would please James Bond to a covert missions wallet and a Special Operations dagger …. If you're gift hunting for a guy who likes the outdoors, hunting, shooting and adventures, then look no further.
Impromptu Tactical Pen
Give him something James Bond would never leave home without. Back by popular demand, this gift looks like a pen but can act like a weapon.
Gerber Gear developed the Impromptu Tactical Pen working closely with tactical professionals to take the humble pen and truly make it mightier, and handier, than the sword.
The Impromptu Tactical Pen does what it says on the tin – it's a pen for unexpected scenarios, like defending yourself. The pen can also be used for other heroics like saving lives in a car accident. This is a pen that effortlessly punches through a windshield. It is made from machined steel and has a tempered window-shattering tip design.
Oh and it definitely works like a regular pen too – just one that can even write in a tempest. Next year the man in your life could write your Valentine's Day card with his Impromptu Tactical Pen.
Available for $72.
Special Operations Dagger
What man wouldn't want a dagger? And one for special operations combat is even cooler.
Benchmade's 176 Special Operations Combatives Program (SOCP) Special Edition Dagger is designed by close-quarter combat legend Greg Thompson.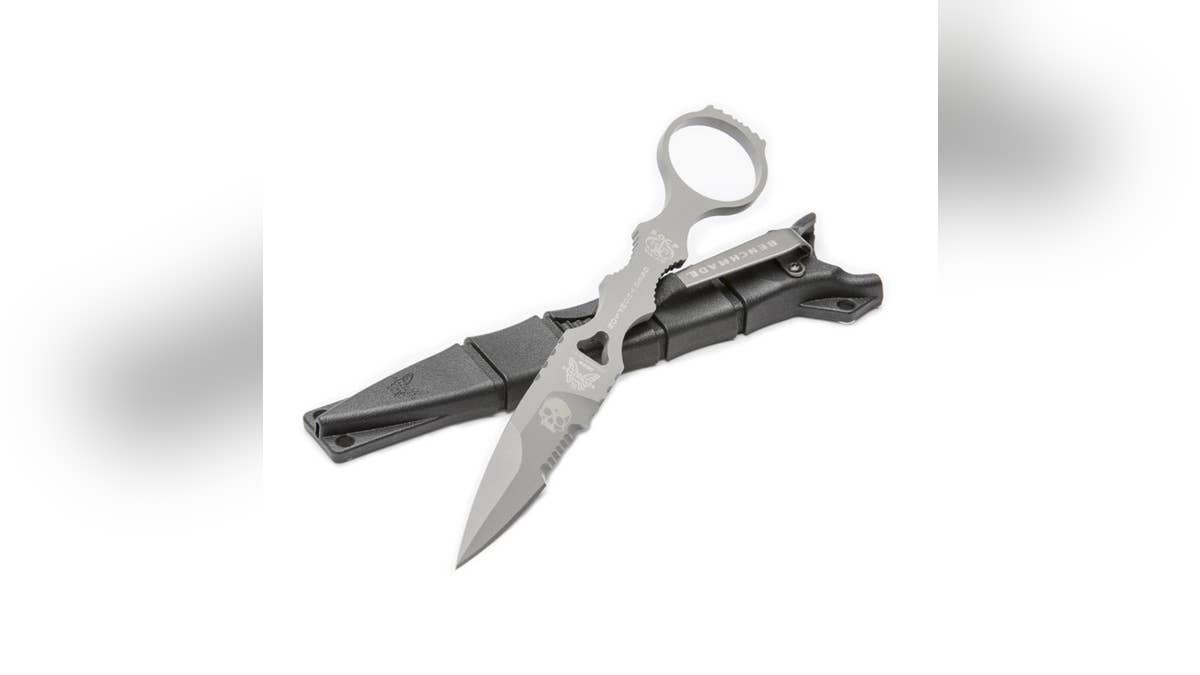 The handle's ribbed ring makes it easy for a fast draw (either rightie or leftie), while making it tough for an adversary to grab. It also means shifting from knife to gun should be easier.
The spear point fixed thin blade has a serrated edge. The overall length is 7.25 inches and, weighing 2.04 ounces, it is easily concealed behind a belt.
A portion of sales in this special edition will benefit AmericanSnipers.org so your gift will also be helping others.
Available for about $120.
The Ultimate War Chest
Are you angling for a ring and feel like you need to go really big on a gift?
The YETI Tundra cooler will make your man the star of any tailgate or barbecue in his future. Just think of all the brownie points you'll get when all his friends are standing around enviously admiring his roomy cooler that holds 39 cans of their favorite beer.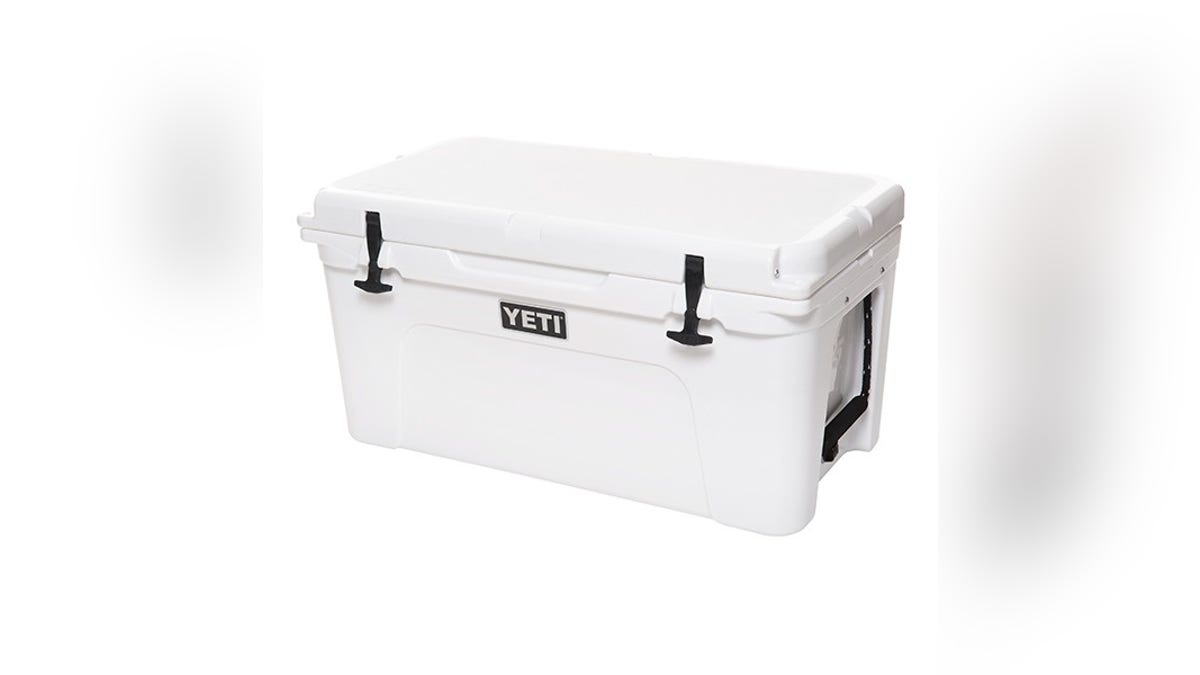 Or when he's out fishing and it keeps his best friend's massive fish catch in perfect condition despite the blistering heat ... again credit for MVP girlfriend or wife.
Did I mention this cooler can withstand an explosion and still keep his beers cold? Enough said. Tundra 65 is available for $399.99.
Man Bag for a Man's Man
YETI also makes a man bag that any red blooded male would proudly carry. The Hopper 20 can keep at least 18 beers cold while he is on the go. Available for $299.99.
Ready for Anything Gloves
Also back by popular demand, the ultimate tactical gloves.
ARC'TERYX LEAF designs gear coveted by special operators all over the world – this is restricted elite gear that non-military folks can't get for love or money. But there are a few exceptions and this is a chance to put some of that ultra sweet tactical engineering in his hands.
The Assault Glove FR provides excellent touch and fantastic hand dexterity. The touch is so good that he can easily text you while still keeping his gloves on. The lightweight 2.8-ounce gloves are made with flame resistant materials.
The Assault Glove is available for $149.
The Ultimate Outdoorsy Man Watch
If he's military or a guy who spends a lot of time outdoors, then his watch is going to take a lot of abuse. The good news is that the impossibly rugged Suunto core can take it.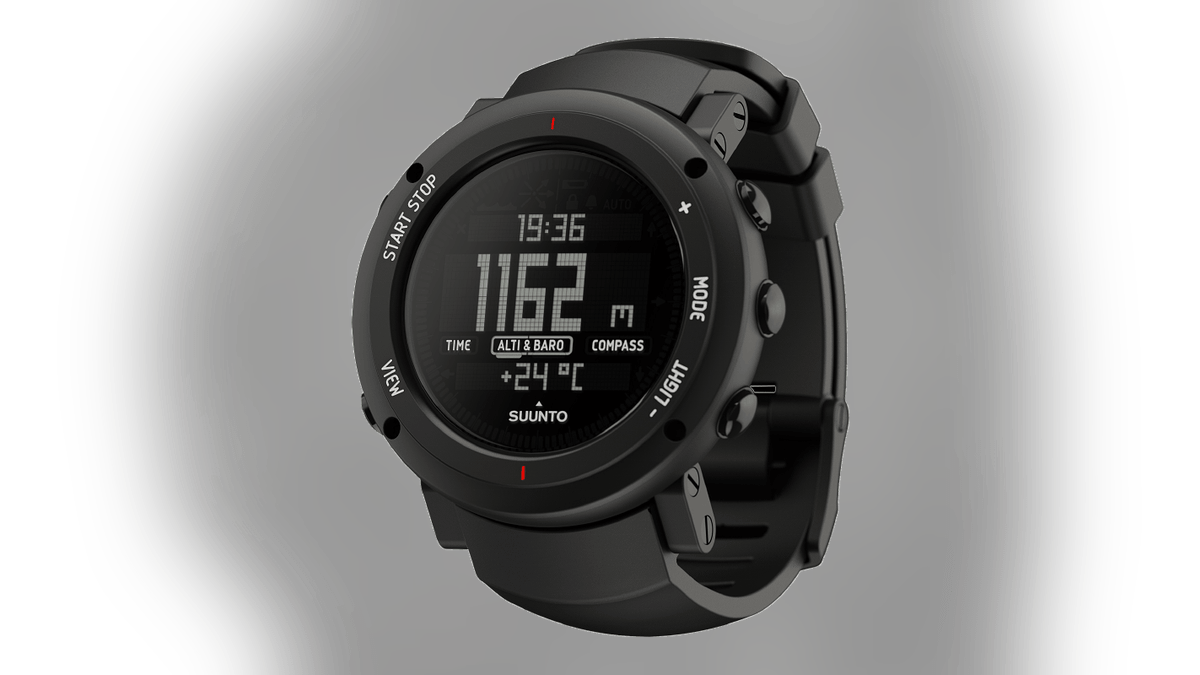 It looks cool and has lots of great features such as an altimeter, barometer, compass, alarm, depth meter, sea level pressure, temperature gauge and storm alarm, just to name a few. The menus are easy to navigate and it's water resistant up to 100 feet.
Here's the kicker – armed with this watch, he will also know predicted times for sunrise and sunset in more than 400 places all over the world.
Retails for about $500 but you can nab it on sale for Valentine's Day here for $319.
Covert Missions Wallet
Give him a wallet that's a fortress in a pocket. One that the real operators use. Celtic Shield was founded by a disabled veteran and makes cool wallets that suit the lifestyle of spec ops operators. They can also defeat thieves trying to steal their data.
Operators don't need a heavy, cumbersome wallet getting in the way. This ultra-slim lightweight wallet won't slow him down. It's that perfect pocket fit that he hasn't been able to find.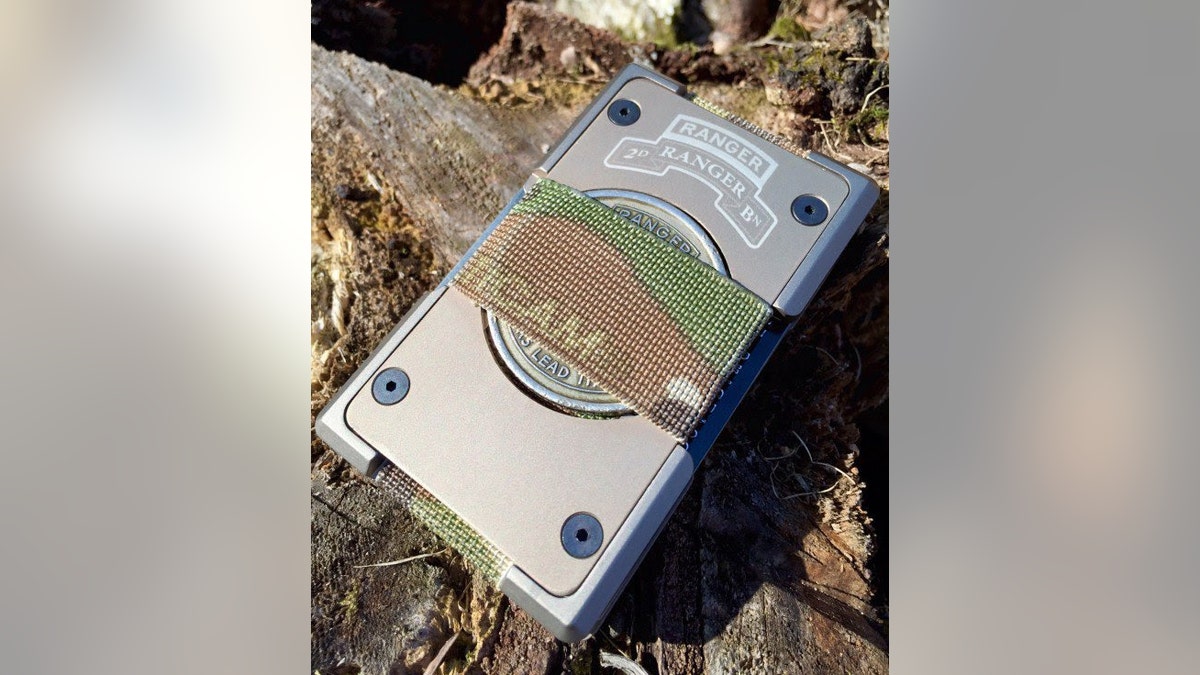 He can crush it at Cross Fit, but that's not going to help him defeat the RFID skimming threat. Thieves scan the cards you carry, then duplicate them, steal your private data, your money and even your identity. The Celtic Shield Wallet is the solution. It will keep all that stuff safe.
And if the guy in your life is military, then he's not going to walk into a bar without a challenge coin. Another awesome feature is the challenge coin cut out that will ensure he always has his coin and never ends up buying all those drinks.
Made in the USA, these wallets are wildly popular with tactical professionals and get nabbed as soon as they're finished. Grab one for your Valentine while you can. Celtic Shield will even engrave it for you with his unit insignia or anything else you'd like.
This wallet retails for $98.
Make his Phone Military Grade
How about a gift for him, but one that is also a gift for you. Keep his phone in working order so that he can keep those texts and calls coming.
Tactical professionals regularly rely on Pelican ProGear products to defend their tech from the often very hard knocks of tactical life. So you can rely on their Protector or Voyager case to defend his phone from whatever he gets up to.
And if your Valentine spends a lot of time outdoors? No prob. Whether its dust kicked up whether from horses, his beloved truck or ATV, the Pelican case will keep that phone working and dust free.
Available for a range of phones and tablets, they also come in a number of color options. Pelican phone protection retails about $50.