8 of the most innovative products at CES designed to keep you safe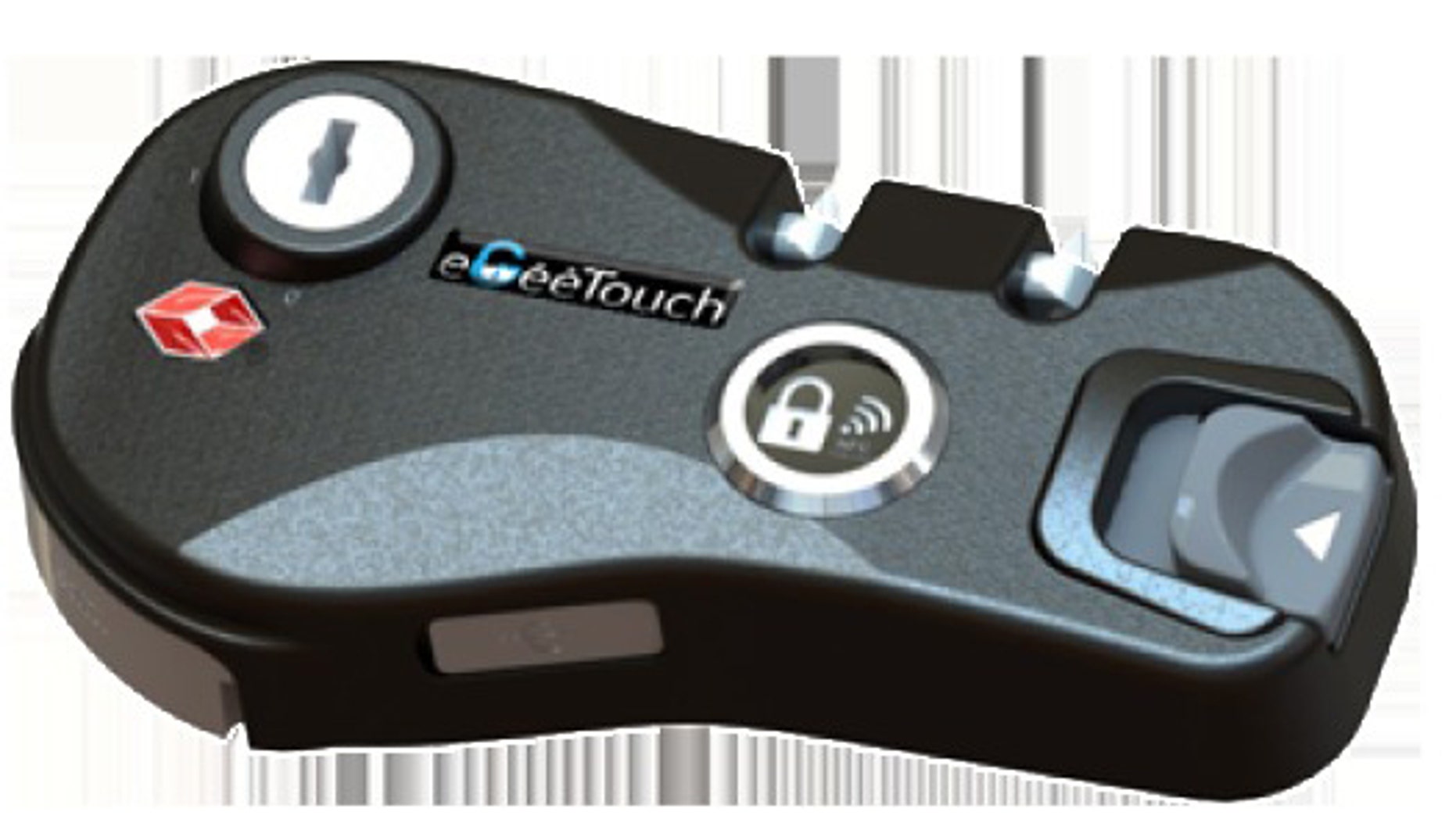 After a handful of major high-profile hackings in 2014, a key focus of CES 2015 is cyber security. Here are eight of the most innovative products in this year's show designed to keep you safe both in cyberspace and the real world.
1. Netatmo Welcome smart home camera
Connected products manufacturer Netatmo introduced its new Welcome smart home camera, a home-monitoring camera powered with face-recognition technology. The tubular camera system offers users a 130 degree field of view. The camera can recognize the faces of family member, and will send notifications to an iOS or Android smartphone when someone unrecognizable enters the home. The camera can also live-feed whatever's going on in your home. The company expects the product to go on sale in the second quarter of this year.
2. Schlage Sense lock
Schlage has introduced 'Schlage Sense', an electronic touch-pad door lock that allows you to turn your front door key with a code, or even with the help of Siri. The Bluetooth-enabled lock allows users to simply enter a code to gain access to their home by using the back-lit touchpad or a smartphone with a free-to-download app. And it can go beyond just your front door. The system can manage and schedule up to 30 codes at the same time through an app, streamlining that tangled keychain into one simple device. But is it safe? Schlage says yes, thanks to built-in alarm technology that sends out alerts if any unauthorized people try to come in.
3. LiveEnsure
Palo Alto startup LiveEnsure is trying to make cyber security as simple as possible. They've developed interactive user authentication on smart devices without passwords, tokens or biometrics. The technology privately authenticates users through an elegant triangulation of their mobile device, location, knowledge and behavior. The company says the key to all recent hacks is the existence of prints, passwords, tokens, secrets and other data that thieves can steal. Instead of using, LiveEnsure securely authenticates users with 360-degree security context in real time. LiveEnsure correlates data on a variety of dynamics involving device type, location and even user behavior- guaranteeing user authenticity.
4. Hoyos Labs '1U' app
Hoyos Labs has also come up with a way to get rid of password/username combinations to assure the ultimate level of cybersecurity. Instead, they are using selfies to grant access to websites. 1U is an app created by Hoyos Labs that uses an image of your face to replace usernames and passwords. Someone can essentially take a selfie, and that image will log you in to any website online. The secret to safety is biometrics. Once users download the app and take a picture of themselves, the app then allows them to connect to PCs, tablets and laptops. From there, users will automatically be logged on to websites that require log in information. 1U is available for download now in the iTunes store and Google Play.
5. Myris Eye Lock  
Myris is a gadget that comes from EyeLock Inc, and it promises to make keeping passwords and info as easy as the blink of an eye. The gadget combines a biometric scanner and a password manager, and also allows you to store passwords through an app. You essentially look into Myris so it can memorize your identity based on your irises. The device enters log in information for you automatically once it confirms that your eyes match up to the ones stored in the gadget. Without having to memorize long and challenging passwords, Myris actually allows you to make more difficult log in credentials, which keeps you safer.
The Sengled Snap Lightbulb is a smart spotlight bulb that utilizes WiFi ability, a 1080p security camera, and an LED light. This light bulb is so smart that it can double as a home security system. The bulb can be used indoors and outdoors, and provides live-footage to homeowners. This lets a homeowner know exactly what's going on his or her house at all times. The bulb has tons of other features, like voice/motion activation, geofencing alerts, and facial recognition. It's also more discrete than a typical home security system, sending out signals that burglars probably won't even notice. The Snap should be available in summer 2015.
7. eGeeTouch® Smart Luggage Lock
eGeeTouch® Smart Luggage Lock aims to keep your possessions safer than ever during your trips. The lock comes equipped with state-of-art proximity 'accesssecurity' technology. This means that it doesn't require any key, digit-wheel dials, or code-memorizing in order to further safeguard personal belongings in the luggage unmatched by any conventional keyed or digit-wheel dials combination lock. So how do you open it? Startup company Digipas says the lock allows proximity access via Near Field Communication enabled smartphones and tablets or through RFID.
Developers claim the device will unlock instantly with just the tap of your smartphone.
8. Vysk QS1 Quantum Security Case
Vysk QS1 is a cell case that hopes to do more than keep your device safe from toilets and hard surfaces. Instead, it hopes to keep it safe from hackers and prying ears. With this case, apps can re-route your conversations through secure, encrypted channels. It also provides a backup battery and has a shutter to turn off your device's camera. The company promises 120% more battery life, an encrypted media gallery that will protect your private snaps (even in iCloud), encrypted texting and impact-resistance. The case is currently on sale for iPhone 5/5s.