5 tactical holiday gifts under $50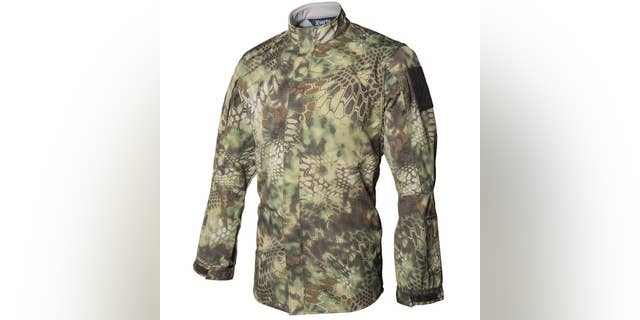 Looking for a gift with a tactical spin for the holidays? Here are five ideas under $50 that will last for years and years of adventures to come.
Give big while spending less. All of these picks are the maximum value for the dollar— and we even found some gifts with steep discounts for you to snap up fast.
The gift of hitting any terrain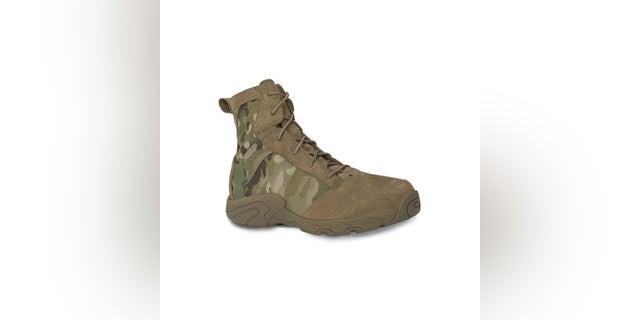 Equip your loved one for land, sea and air. The Oakley 6" LSA Terrain boot doesn't just look good. The design reflects mission requirements for some of the nation's most elite warriors.
While it may be premium battlefield footwear, it will also take hiking, hunting and really anything outdoors to another level. How so? They look cool for starters. Some standout features include puncture-proof underfoot protection, and slip-resistance for maximum traction. They're also designed for a snug, good fit, with ultra shock absorption— making the longest of walks in tough terrain as comfortable as possible.
HOW SKYDIVING MILITARY SNIPERS HARNESSED TOP OXYGEN TECH ON MOUNT EVEREST
And the best bit? Regularly they retail for about $140.00 but you can snap them up here for a mere $39.99.
Customize nearly any tactical gear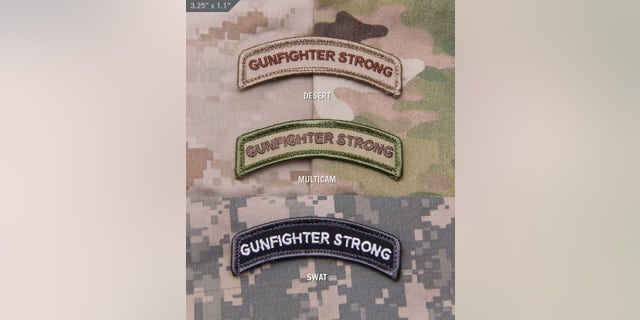 Patches are a great gift, and the wide range of excellent, durable options at Mil-Spec Monkey mean you can choose something truly tailored to your gift recipient. And your recipient can then use it to customize and add some individuality to tactical bags, tactical vests and most tactical clothing – not to mention their favorite hats.
The US flag is a classic. Monkey US Flag Patch comes in a bunch of colors and design options including multiple camouflage patterns. But there are also loads of other fun choices like "GUNFIGHTER STRONG" and "THAT GUY." Or "OLD SCHOOL" that the company describes as "for old timers and generally grizzled folks done in a retro style."
MILITARY VETERANS SMASH SKYDIVING WORLD RECORDS IN THE HIMALAYAS
The smart design means quick and easy application and removal. Patches retail for about $3.50 to $10.00
Two bags in one
Why not give two gifts, but only buy one? Maxpedition's 8" x 12" Pistol Case/Gun Rug is an excellent gun bag that will keep your weapon and components secure – but it also works well to tote around a tablet keeping it safe and scratch-free too.
Maxpedition's bags feature an extreme degree of excellent engineering. They're used by tactical professionals, but also by top professional shooters.
The padded main compartment can fit one pistol and up to seven magazines. Inside it is set up to keep magazines and tools organized and easily accessible. The company's nylon fabric is treated with Teflon to resist both water and dirt.
Comes in black, OD green and Khaki and retails for $41.99.
Defeat the cold with ultra tactical tailoring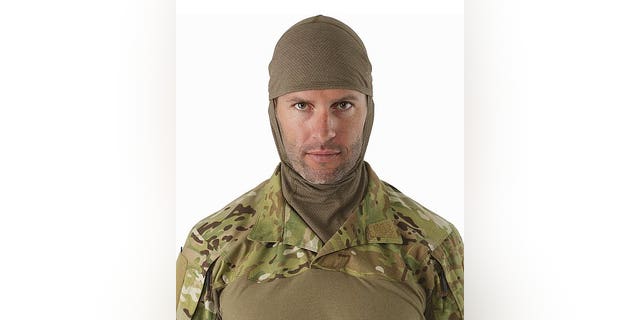 There's no question Arc'teryx LEAF is like the Savile Row of tactical tailoring. The engineering and quality of apparel is exceptional and well-recognized in the special operations space.
The Arc'teryx LEAF Assault Balaclava FR is a lightweight head cover that is fire resistant and yet made from a highly breathable material. It is designed to wear seamlessly with eye and ear protection which is fantastic for those working on their shooting outdoors in the cold weather – but it is also designed for compatibility with oxygen masks and helmets so it is also an excellent gift for skydivers, ATV off-roaders, and bikers.
SPECIAL FORCES' PARACHUTES: WHAT YOU NEED TO KNOW
Really, it is a perfect gift for anyone facing the cold whether out on adventures, at work or going about a regular day in the winter.
Ordinarily it retails for $55.00, but you can snap one up for $49.00 here.
Gunfighter shirt
The Vertx Kryptek Gunfighter Shirt is designed for top performance in the type of intense scenarios that tactical professionals encounter. But this means that it will also highly perform for all sorts of outdoor pursuits. The patterns both look cool and provide camouflage for hunters to blend in undetected.
It is made of a material originally developed for the military, engineered to be robust and comfortable at the same time throughout long missions. With flying hot brass in mind, the collar is designed to protect the neck, and there is a concealed bicep pocket to stash stuff.
Ordinarily it retails for $119.95, but you can snap it up here for more than a 50 percent discount $49.95.