5 best sites for finding travel deals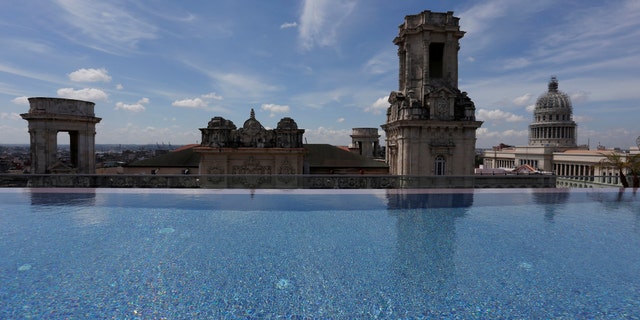 Summer is almost here, and millions of Americans are raring to take a trip. But where should they go? And how much should they budget?
I've been an avid traveler since I was a kid, when I would hop planes with my father, who worked for the airlines. Though Dad was particularly skilled at finding bargains, booking a ticket wasn't nearly as easy as it is today on the internet. Gone are the days of dusty travel agencies and dog-eared brochures.
Tip in a Tip: There are a ton of theories out there about the best time of day and the best day of the week to buy airline tickets. Some people say Tuesday at 3 p.m.; others say Wednesday at 1 a.m. or the weekend. So, which is it? I've done the research. Click here for the best time to book a ticket and to fly.
But doing everything yourself can be stressful. What airline should you fly? Where should you stay? How will you find the best deal?
For that matter, with so many online companies vying for your credit card, where do you even start?
These are the brands that I recommend. They all have their pros and cons, but they are comprehensive and easy to use, and they cater to a variety of needs and interests. And while most customers will be searching for flights, hotels and rental cars, remember that many of these services can book cruises and activities as well.
Here are my top five:
5. Travelocity
Though it is similar in many ways to sites like Priceline and Expedia, I am consistently impressed with Travelocity's travel packages. Instead of just booking a flight and a room, you can combine airfare, hotels, rental cars and more.
I'm often surprised how many people book these elements separately or just wait until they arrive at their destination to figure out the details. If you're not using rewards points, Travelocity is one of the best services for saving money on the cost of your trip. According to the company, people who combine just their flight and hotel save $525 on average. That's a lot of cocktail money.
Like many of the best travel sites, Travelocity has a free app for Apple and Android users. Its primary service, Farewatcher, monitors deals on desired locations. Once you tell it that you want to travel to Cancun, for example, you will receive notifications as prices drop. Click here to learn the insider secrets about using Travelocity.
4. Airfarewatchdog
Some travelers are more spontaneous than others. If you like to hop planes on a whim, Airfarewatchdog, which monitors airline sites for sales and discounts, will quickly become your best friend.
The best part is that it employs flesh-and-blood people who spend their days seeking out the best fares. It's kind of like having a personal travel shopper. Airfarewatchdog does the research while you sit back and wait for the deals to rush in.
The company specializes in last-minute fares, particularly the "blooper" and "mea culpa" ones that result when an airline messes up. Unlike a lot of companies, these folks also incorporate smaller airlines, such as Southwest and Allegiant, which are known for great prices but are often skipped over. If you're not tied to a particular brand, this is a great way to save money. Click here for tips on using Airfarewatchdog.
3. Travelzoo
About 27 million members can't be wrong: Travelzoo has partnered with over 2,000 companies to become a popular venue for great savings.
Travelzoo has won a lot of accolades for its quality, especially when it comes to international flights. Want to backpack through Europe, and you're not picky about where you start? You can even search for deals by continent. Click here to learn more about Travelzoo.
2. Kayak
For years, Kayak was the reigning champion of travel sites, aggregating data from hundreds of services, including booking companies, airlines and travel agencies.
The site is particularly suited for people with open-ended travel plans, enabling them to find recommendations within their budget. Kayak's "Explore" tool shows a world map that highlights each destination and a conspicuously cheap fare. For example, you might scroll over Asia and find a flight to Tokyo for $650. The dates might not be ideal, but the information will help you figure out the best times to book.
While a lot of services track airfares and notify you when they rise or drop, Kayak boasts a "Price Predictor" that anticipates the fluctuation in price before booking. Remember, nothing on the internet can prognosticate perfectly, but Kayak's metrics are a helpful gauge. Click here to learn all about Kayak.
1. Google Flights
Few will be surprised that Google Flights ranks No. 1 on my list, but it's not just because Google has so much data at its fingertips. The reason Google excels is that it can tell the difference between a cheap flight and a good one.
Many of us have made the mistake of booking a flight for a song, only to end up in a cramped seat, with no meal and hidden baggage fees. Even if you like to rough it, there is nothing wise or convenient about a 3 a.m. departure from Guatemala City. Click here to learn more about how to avoid this situation.
Google Flights allows you to set certain parameters when you search. Although many services let you modify your search options, Google Flights is particularly good at it.
For fly-by-night tourists, its most impressive feature is searching within a date range. Suppose you want to travel somewhere in Africa in October. You can select the dates you're available, and Google will figure out the best days and destinations for you.
But if that's all you do with it, you're missing out. Google Flights has some amazing features that make planning that vacation so much easier. Click here for five secrets to using Google Flights for the best deals.
What are other ways you can take advantage of online savings? Be sure to listen to or download my podcasts, or click here to find it on your local radio station. You can listen to the Kim Komando Show on your phone, tablet or computer. From buying advice to digital life issues, click here for my free podcasts.