4 Gifts to end high-tech family strife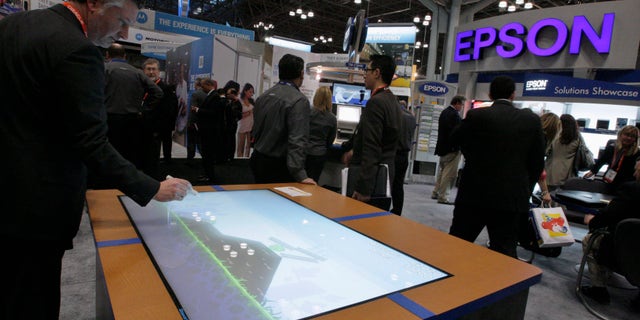 It may be the season to share, but it's not always that way at home. Sharing some high-tech devices just causes too much consternation and quarreling. So to terminate the digital family feuds, here are some tech gifts to keep everyone in a cheerful mood.
End paper fights
There's nothing more annoying than family members barging into your home office to print something. (I can't be the only one who feels this way, right?) The solution is to get a networked multifunction printer that does it all – scans, copies, and faxes — and then put it somewhere outside of your office where everyone can share (and deal with it on their own when the ink runs out).
The $129 Epson WorkForce WF-2650 is the perfect solution. It's a cinch to set up, it connects via Wi-Fi to a home network, and its software makes scanning and printing a snap (for instance, every member of my family picked it up in a few minutes). The inkjet printer is also relatively fast (13 ppm for black) and does a remarkably good job printing photos, thanks to its PrecisionCore technology that uses more nozzles and a more efficient print head to improve the sharpness of images.
Easy smart TV
Smart TVs can be too smart for their own good. Senior family members are often baffled by the array of apps, separate logins, and the plethora of buttons. Enter the smart TV for the rest of us, the Roku TV. There are no extra set-top boxes, input switching or confusing screens. On the new H4 Hisense Roku TV, everything is in one simple interface. Even the LCD HDTV's settings are presented in the large-format Roku graphical interface. You can search for videos and movies across all of its hundreds of streaming channels, including Netflix, Amazon, and HBO Go. So you won't waste money renting a show when it's available on another service for less. Want to know what's even better? The price of the 40-inch set is just $350, making it an ideal second set for the guest room.
Take two tablets
Any family with more than one child knows how this battle goes: If one sibling has a tablet computer, the other sibling better get one as well or there will be endless bickering. But who can afford to buy two $400 gizmos, let alone one? The solution is to go for a smaller, less expensive tablet and buy two of them. You'll be less anxious about Junior possibly breaking it, and you'll be less grumpy about having to upgrade next year when a better model appears.
My choice this year for a bargain tablet is Amazon's $99 Fire HD 6. It's quick enough at switching between apps and covers many of the popular applications, including e-books from the online retailer, movies from Netflix, music from Pandora, and Skype for video chats.
Concerned parents can also use Amazon's FreeTime service to protect kids from tablet overexposure.
Back-up system
It's a creed of bank robbers and business tycoons alike — always have a back-up plan. It should also be the splash screen on every computer. Every system at home should be backed up, lest you become the tech support person every time someone dumps the wrong file. Some back-up systems are simple, but not very flexible. Others are for engineers only.
Netgear's ReadyNAS 102 is somewhere in between. It's simple to set up, but offers a wealth of features should you desire to extend its range. A 1 terabyte model is about $270, but it can be expanded up to 8 TB. The ReadyNAS also works with Macs and PCs, and supports online storage service Dropbox.