10 smart devices you never knew about before now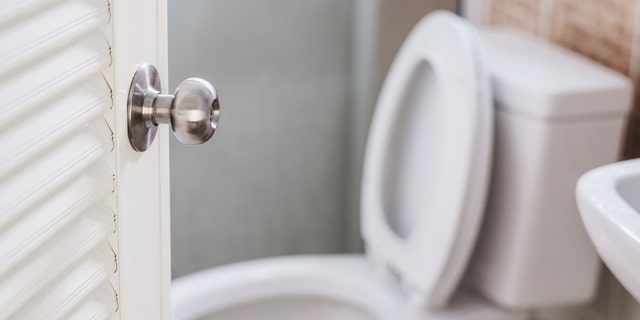 With all the buzz about smart devices, you may wonder: what makes technology "smart"? What about those old clap-on lamps? What about a multi-use remote? At what point does it stop being "convenient" and become a bona fide smart device?
A smart device is something that can function (at least partly) on its own, and they are typically connected to a wireless network. There are the usual suspects: smart TVs, smart light bulbs, smart speakers, smart thermostats, smart door locks, and so on.
These have become hot commodities among homeowners. If you are selling a home, many buyers seek out smart outfitting. Tap or click here for six smart home upgrades to help you sell your house.
These devices are only the tip of the autonomous iceberg. You may be surprised how many appliances have been redesigned for "smart" purposes. Many of them sound strange or frivolous at first, and some are prohibitively expensive; but nearly all smart devices have been designed for the sake of ease, efficiency, and personal health.
Here are 11 smart devices you may never have heard of, but could radically change your daily routine.
1. Smart Toilet
Although a "smart toilet" may sound like a joke, imagine a sleek, modernist commode that automatically arranges itself every time you enter the room, thanks to motion sensors. For cold abodes, the heated seat and foot warmer will provide the lap of luxury. The bidet sprays in a variety of patterns and Bluetooth speakers will play music for you as you – er – do your business. The touch-screen remote even allows you to flush from afar.
Most people will not want to spend $6,500 on the Numi from Kohler for their bathroom toilet, but there are serious benefits, including hyper-hygienic operation and savings on your water bill.
2. Smart Pet Food Dispenser
The anxiety of leaving a pet behind is no joke. Before a long weekend away, any responsible owner will feel pangs of worry about a homebound dog or cat. Even conscripting a pet-sitter may make you wonder whether the proper feeding schedule is being observed.
The $179 PetSafe high-tech pet feeder gives you control, no matter where you might be in the world. The feeder is permanently connected to your household Wi-Fi, and you can control its operation with a simple iPhone or Android app. You can set meal schedules and slow down the dispensation times to prevent overfeeding.
3. Smart Bed
Having a perfect night's sleep is vital to overall health and people have been using smart wearables like Fitbit to track nightly sleeping patterns. However, what if your bed does that itself?
Sleep Number's 360 smart mattresses can track your nightly sleeping patterns, make adjustments to their firmness and can adjust their temperatures. Many users are skeptical about wearable sleep trackers because they can shift around during sleep. The Sleep Number system is integrated into the mattress, which should provide for a more complete and accurate data collection.
Sleep Number is also designed to combat snoring and sleep apnea; once it hears that familiar grinding sound, the mattress will rise on the "head" end, causing sleepers to reposition themselves. The beds are pricey; they start at $3,200.
4. Smart Egg Tray
The term "rotten egg" is only cute until you encounter one. The $15 Quirky Egg Minder is a smart egg tray that will tell you how many eggs you have at home and when it's time to throw them away. LED lights on the tray will tell you which one is the oldest egg.
Thanks to a special smartphone app, you can receive an alert when you start to run low. This feat is especially convenient when you're shopping for eggs and can't remember how many you have left. If you eat a lot of eggs, this is an egg-cellent idea!
5. Smart Toothbrush
When it comes to tooth-brushing, there are very few people in the world who can impress their dentists. Most of us wing it, and sometimes we remember to floss. The $180 Oral-B Genius Pro 8000 helps you perfect your dental hygiene.
This smart toothbrush connects to your smartphone via Bluetooth to synchronize data. The real innovation is this: the device uses facial recognition to track where you've brushed. This way, your phone will point out the places you've missed.
The app will also provide real-time visual coaching on brushing time and pressure. It is so smart, pressure sensors will automatically slow down its brush speed to protect you from excessive brushing.
6. Smart Floss
While we're on the topic of our teeth, many dentists argue that flossing is even more important than brushing, and again, most people don't give proper flossing the time and attention it deserves. FlossTime is a $35 automated floss dispenser that delivers the perfect amount of floss with a single touch.
You can attach it to your bathroom mirror to make it visible to any family members and guests, and you can add fun animal shapes to appeal to children.
7. Smart Frying Pan
The SmartyPans frying pan is an interactive frying pan; its built-in sensors track the weight of the ingredients as you drop them on the pan. The pan not only counts calories as you add new ingredients but also records your cooking regimen, documenting the steps as recipes.
SmartyPans also have built-in temperature sensors that ensure you have the perfect level of heat. With the SmartyPans app, you can follow step-by-step cooking instructions, create and share your own step-by-step recipes and even track the nutritional value of what you're cooking. Even with all these smarts, you can still put the $229 pan in the dishwasher.
8. Smart Toaster
In the world of cooking appliances, toasters are among the most primitive. The controls are usually analog, the gauges mean something different with each model, and it takes some time to break them in.
In stark contrast, the $129 Breville Die-Cast 2-Slice Smart Toaster uses 1-touch automation to lower your bread automatically with delicate care, regulate the toasting time and a fancy LED panel will inform you about the current toasting cycle.
For extra entertainment, with its Lift and Look function, you can also check your toast while it's cooking without interrupting the toasting cycle. I'm not sure this qualifies as "smart," but it sure beats shoving a knife in the toaster to get the bread out.
9. Smart Water Pitcher
Many water pitchers double as water purifiers, and they'll alert you when you need to change the filter. Brita's $75 Smart Pitcher takes this concept one step further. This Wi-Fi enabled pitcher will keep track of filters – and then automatically order replacements from Amazon.
Like an Amazon button that operates itself, the Brita pitcher buys its own accessories and charges them on your credit card.
10. Smart Wine Dispenser
For centuries, opening a bottle of wine has been a sacred act. The bottle will never be the same, and its freshness will weaken in the hours and days that follow.
The Freshpour system was designed to sustain that freshness by (basically) mechanically sealing the bottle. To pour the sealed wine, you can use the Kuvée Connect or the Kuvée Key, Wi-Fi-connected wine dispensers that will always pour the perfect glass from a FreshPour-enabled wine bottle.
Meanwhile, you can use the built-in LCD touchscreen to rate, favorite, view and buy new wine bottles. The results: intoxicating.
What digital lifestyle questions do you have? Call my national radio show and click here to find it on your local radio station. You can listen to the Kim Komando Show on your phone, tablet or computer. From buying advice to digital life issues, click here for my free podcasts.
Copyright 2018, WestStar Multimedia Entertainment. All rights reserved.
Learn about all the latest technology on the Kim Komando Show, the nation's largest weekend radio talk show. Kim takes calls and dispenses advice on today's digital lifestyle, from smartphones and tablets to online privacy and data hacks. For her daily tips, free newsletters and more, visit her website at Komando.com.