World's Tallest Man Meets One of World's Smallest Men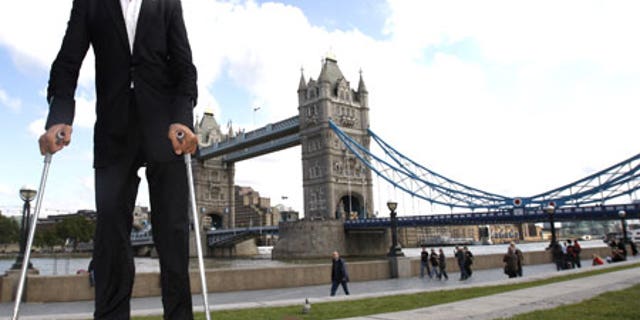 Sultan Kosen, the world's tallest man, measuring a mighty 8 feet, 1 inch tall, met one of the world's smallest men, He Pingping for the first time in Turkey.
Pingping, who stands 2 feet, 5 inches tall is from China. He was in Kosen's homeland to celebrate the opening of the new "Guinness World Records Live! Roadshow" at the Forum Istanbul shopping center.
Kosen and Pingping's meeting kicks off six weeks of record-breaking at Forum Istanbul where members of the public can attempt to smash 50 different records.
"I've wanted to meet Pingping ever since I was awarded the title 'tallest man' and I'm really happy that he was willing to travel to Turkey so we could both take part in the launch celebration of 'Guinness World Records Live!,'" Kosen said. "I can't wait to show him around our beautiful city."
Click here to read the full story at The Sun.