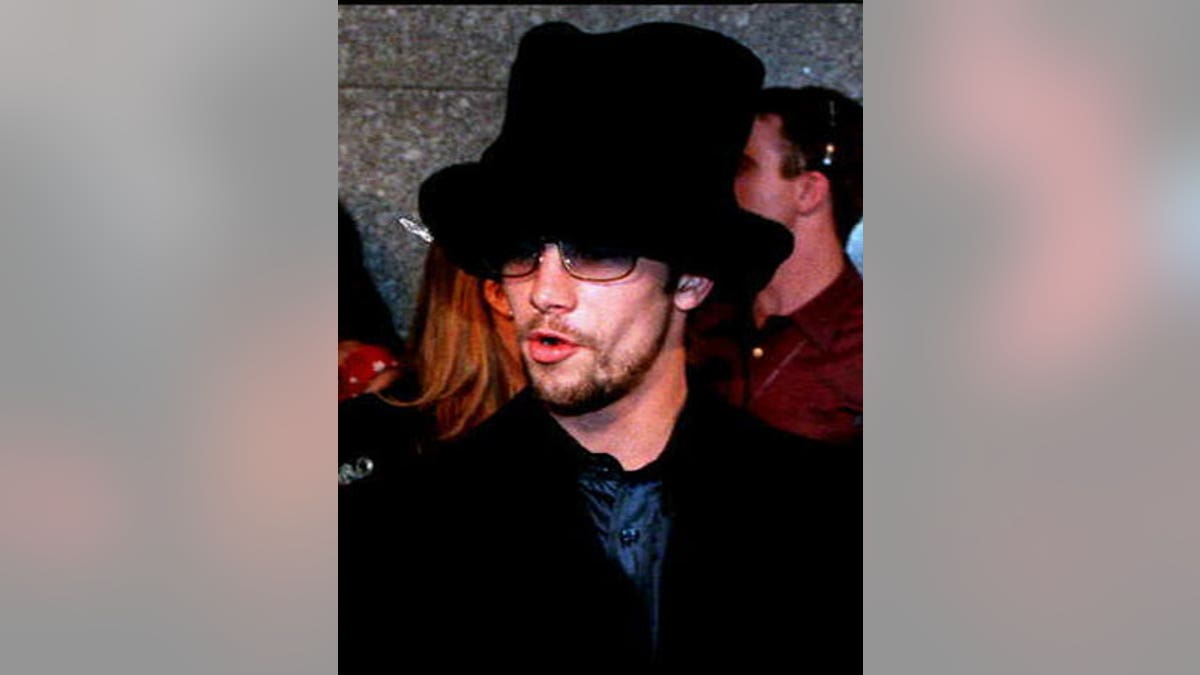 According to the Associated Press, more '90s bands are touring than ever before. No Doubt, Jane's Addiction, Creed, and Phish are just some of the legends who have decided to put their differences aside long enough to earn some summer concert cash.
When 2010 rolls around, the '90s will be 20 years old. Twenty years since we were all ripping our jeans, refusing to wash our hair, and crying over Izzy leaving Guns N' Roses. So while you stand in line for your Phish tickets wondering how long ago Kurt Cobain died (15 years) and trying to remember who sang that song "I Touch Myself" (it was the Divinyls), here's a brief update on some '90s artists who won't be on the comeback trail this summer.
Photo gallery: See these '90s hitmakers, then and now.
Kid 'n Play
Christopher "Kid" Reid and Christopher "Play" Martin formed their hip-hop duo in the late '80s, but they hit their stride in the '90s. They were one of the first rap acts to understand the importance of being in all places at once. Aside from albums they made films (the "House Party" series), had a Saturday morning cartoon, and coined a dance (the Funky Charleston) before splitting in 1995. Kid now acts (MTV's "Celebracadabra," anyone?) and wrote the theme song for "Real Time with Bill Maher." He also lost the hi-top fade. Play is now an artist-in-residence for North Carolina Central University's Hip Hop in Context 101 class.
Fugees
Lauryn Hill, Wyclef Jean, and Pras were the Great Black Hope when their second album, "The Score," was released in 1996. They won two Grammys and turned a new generation on to Roberta Flack with their cover of "Killing Me Softly with His Song." Like so many bands that rise so quickly, the Fugees crashed and burned just as fast. They all went on to varying degrees of solo success — and solo strangeness. A brief 2004-05 reunion was met with mixed reviews. Pras set the record straight in '07 about any future plans: "You will have a better chance of seeing Osama Bin Laden and Bush in Starbucks...before there will be a Fugees reunion." 'Nuff said.
They Might Be Giants
Brooklyn's John Flansburgh and John Linnell made alternative rock safe for accordion-playing nerds worldwide with their 1990 major-label debut, "Flood." By the end of the decade the Giants had had enough of that world and decided to take their geekdom to the Internet, creating one of the first artist-owned online music stores. More importantly (to their career at least), they partly reinvented themselves as children's music artists. Albums like "Here Come the ABCs" songs for Walt Disney Records and a children's book/EP called "Bed, Bed, Bed" ensure that a new generation of geeks will keep their legacy alive for years to come.
Slick Rick
Slick spent most of the '90s behind bars. The British native was convicted on two counts of attempted murder for shooting two people in 1990. Sitting in jail didn't reduce his earnings, though. His songs were covered and sampled through the decade by Snoop Dogg, Black Star, and Montell Jordan. Slick also quickly record an album of his own (1991's "The Ruler's Back") before his sentence began at Rikers Island. Released in 1996, Slick was back in jail in 2002 for illegally trying to enter the country but freed in 2003 and pardoned by New York governor David Paterson in 2008. He's now living in the Bronx and is "waiting for a market to open up for a mature audience" before making a new album. Does "mature" mean gun-toting?
Jamiroquai
The name "Jamiroquai" is not to be confused with lead singer Jay Kay, who is known for his fine taste in hat wear. Kay assembled the band after a failed audition for the Brand New Heavies. Jamiroquai's '97 single and video "Virtual Insanity" (helmed by "Sexy Beast" film director Jonathan Glazer) won four MTV Video Music Awards and made big hats the must-have fashion accessory. Aside from the group's various tours, Kay is now an avid sports-car enthusiast. He competed in the 2007 Gumball 3000 Rally, which traveled from London to Istanbul. The hat created a lot of drag; thus, he did not win.
Crash Test Dummies
The Canadian group led by baritone singer Brad Roberts had a huge '93 hit with "Mmm Mmm Mmm Mmm," which makes most people's lists for most annoying song ever. However, a lot of people were paying to be annoyed: the meditative single went gold. Since 2001 the other Dummies got smart and quit, leaving Roberts to release glorified solo albums under the Dummies brand name. He's now leading a series of mantra chants at a New York yoga studio. It's a short distance from "Mmm" to "Omm." Probably just as annoying, though. Wear loose clothing. Blankets, blocks, and bolsters will be provided.
Matthew Sweet
The Nebraska native was the Next Big Power-Pop Thing in 1991 when he released "Girlfriend," still considered the Holy Grail for power-pop aficionados (and immortalized in "Guitar Hero II"). Sweet criminally fell of the pop-music radar after the '90s but has collaborated with everyone from Shawn Mullins (in the short-lived folkie supergroup the Thorns with Pete Droge) to Susanna Hoffs (on two covers albums) to Hanson (he co-wrote their song "Underneath"). In addition to his music, Sweet is also an in-demand ceramics artist who sells his pottery to hip L.A. stores. No "power pottery" jokes.
Everclear
Art Alexakis survived a broken home, poverty, drug addiction, and a troubled childhood to join the '90s alternative hit parade. Everclear's 1995 "Santa Monica" single (supposedly inspired by the teenaged Alexakis' suicide attempt at the Santa Monica Pier) pushed them to MTV success. Ten years later Alexakis joined the broke rock-stars club, filing for bankruptcy and claiming over $3 million in debt. In 2008, Everclear released a compilation album of cover songs — usually a sign that the creative well has run dry and not a way to earn a fortune back.
Soul Asylum
Though formed in 1981, Soul Asylum made it into the '90s, unlike many of their Minneapolis musical contemporaries, such as Hüsker Dü and the Replacements. After three record labels and five albums, the band scored the biggest hit of its career with the 1992 "Grave Dancers Union" disc. Its "Runaway Train" single became an MTV staple. Founding member Karl Mueller died of throat cancer in 2005, causing lead singer (and resident playboy) Dave Pirner (remember him and Winona Ryder?) to cut back on his smoking habit. The band is also joining the '90s summer tour parade, including a July homecoming show at the Minnesota Zoo. "Hello, Apple Valley. Don't feed the bears."
More at GetBack.com: