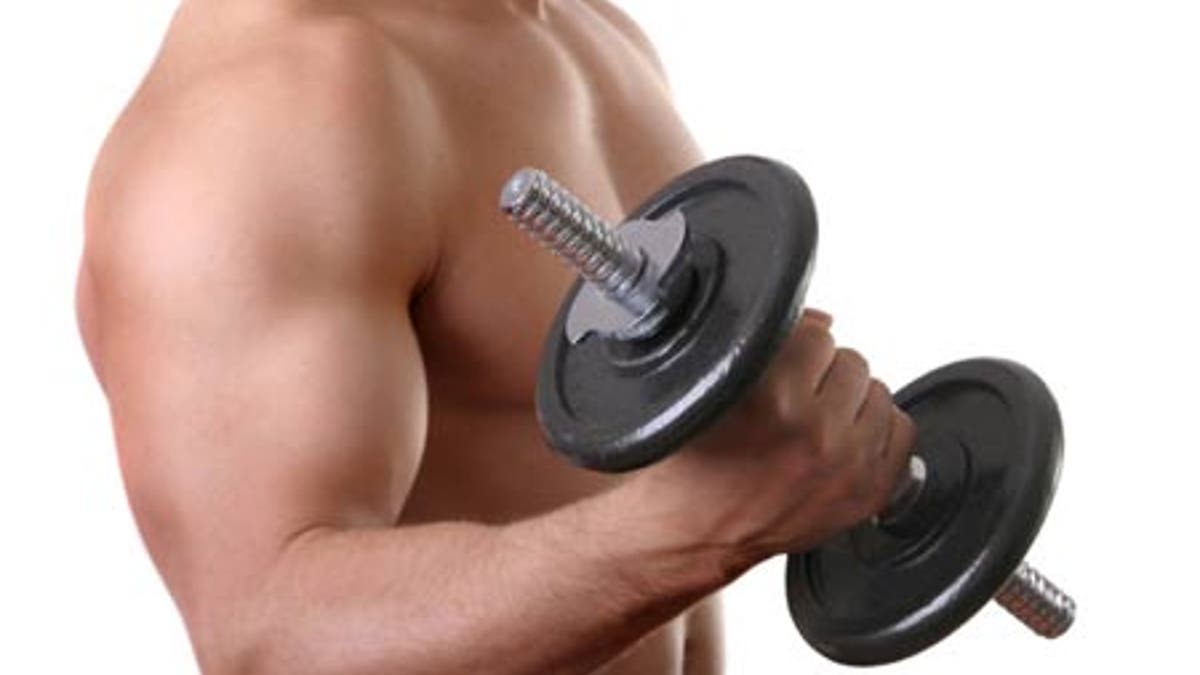 It's common to associate building muscle with weight lifting and fat loss with cardio training. Unfortunately, by doing so, you're really selling yourself short on potential results that could be seen if you truly understand the intricacies of working out, particularly when it comes to weight lifting for fat loss.
Weight lifting can actually prove to be a very effective method for losing weight, provided you go about it in the right manner. Here is the information you need to know about why you should choose weight lifting to help with fat loss, and how to design a program to get the results you desire.
Weight Lifting for Fat Loss
Increased Metabolic Rate
The first reason weight lifting is a good option for fat loss is because it boosts metabolic rate both over the short term as well as over the long term. In the hours after an intense weight-lifting session you will experience an increase in metabolic rate. What's more, weight lifting will help you maintain your total amount of lean muscle mass, creating a permanent increase in metabolism.
Cardio training will only cause a short rise in metabolic rate for an hour or two after the session, taking away from the overall calorie-burning benefits compared with resistance training.
Often, overdoing cardio will actually decrease your total lean body mass, so you could see a reduction in metabolism over time working against your fat loss efforts.
Altered Body Composition
The second reason to choose weight lifting for fat loss purposes is because, while cardio may make you lose weight, weight lifting will help you lose body fat, altering your body composition.
Many individuals who just hop on the treadmill to lose the pounds don't end up looking much different — even if they do successfully lose 10 to 20 pounds. This is because they still have the same proportion of muscle mass to body fat; they are just "smaller."
Weight training will help change the way you look completely, giving the impression that you've replaced fat with muscle and are actually working at improving your body and changing your body composition.
Design a Fat-Loss Training Program
While you aren't going to be doing a completely different type of weight-lifting workout compared to if you were attempting to build muscle, there are some important alterations that do need to be made when you are weight lifting for fat loss.
Decrease Total Volume
Because you' re no longer taking in as many calories, it's important that you reduce the total volume of your program. Generally, you can reduce the total volume by ½ to 2/3s and not experience any decrease in strength.
This is important to do because if you attempt to maintain the same volume while taking in fewer carbohydrates, you are not going to recover from workout to workout as you used to, and will quickly see your performance levels drop.
Maintain Weight Intensity
It's essential that you keep the same intensity on the bar by not reducing your total weight lifted. A big error many people make is to decrease the weight while bumping up the reps, thinking this will create a greater caloric burn.
While it is true that high-rep training does tend to burn more calories while you are actually doing it, it will not maintain your lean body mass as well, thus your overall metabolic rate will slow. Additionally, if you maintain the weight on the bar throughout the diet period, it's going to be easier to pick up where you left off after your muscle-building cycle, should you choose to pursue another one.
Utilize Circuit-Style Lifting for Cardio
The last thing you may want to consider is utilizing circuit-style weight lifting to replace any cardio you are currently doing. This style of workout will be completely different than traditional weight-training programs, but can provide a much greater boost to your metabolism than plain cardio.
If you are going to do some circuit training using lighter weight, be sure you are still incorporating enough rest between that and your heavier weight-lifting sessions. Since you are still loading the muscles with weight, it's critical you don't perform too many sessions back to back, otherwise CNS or muscular overtraining will become an issue.
Circuit-training cardio workouts will work better for those who are utilizing a two-day, full-body workout program rather than something where they are only lifting heavy three to four days a week.
Lift Away the Pounds
Choosing to abandon your weight-lifting program when it's time to cut fat is one of the biggest mistakes you can make, so be sure you don't commit this progress-damaging error.
More From AskMen.com
— Weight Training Without Weights
— Extreme Weight Loss Techniques