U.S. Suspends Haitian Deportations as Florida Prepares for Migration From Quake Zone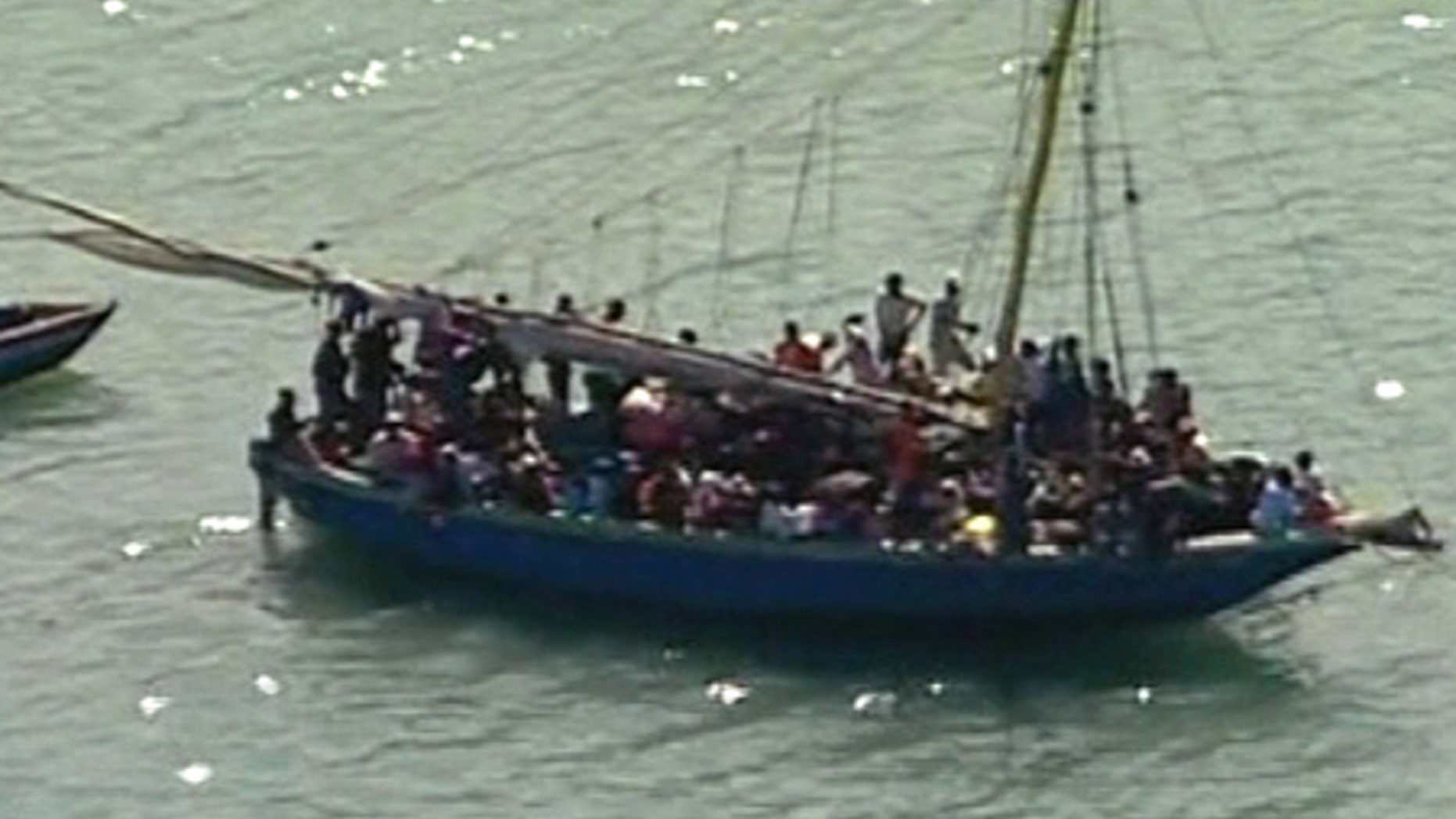 When Haiti's economy and political system imploded in 1992, thousands of Haitians decided their country was no longer habitable and boarded small boats for the perilous journey to the United States, often to Florida.
The situation in Haiti is far worse now, after Tuesday's devastating earthquake created an unimaginable crisis in an already poverty-stricken country.
But no one is sure if a new migration will occur. As of Thursday night, military sources say that no fleeing boats had been detected. But they are not sure how long that will last, especially as the security situation deteriorates.
At the same time, the Department of Homeland Security announced Friday that it was suspending deportations of illegal immigrants from Haiti, changing them to "temporary protected status."
"In a way, it's sort of a time out for Haitians in the United States, who can begin to work, can get authorization to work and have some resources then to send back to Haiti," Homeland Security Secretary Janet Napolitano said. She estimated one million to two million Haitians live illegally in the United States.
In Florida, which bore the brunt of the last wave of mass Haitian immigration, state officials are reviewing contingency plans and assessing resources out of concern that Haitians may once again flee in large numbers in the near future.
Mike Stone, spokesman for the state's Division of Emergency Services, said that Florida was deeply involved in looking at what might happen and "was ready to deal with mass migration, as we have in the past."
He said that there have been no changes in policy concerning migration so far. The old rules, which call for a swift return of migrant Haitians, still apply. Asked if there had been any discussions of temporary settlements while the situation in Haiti stabilized, he said "no."
SLIDESHOW: Devastation in Haiti
Samuel Bartholomew of the Haitian Center of New York said it was too early to predict migration.
"Haiti is getting help now. The world must help rebuild Port-au-Prince and build new towns around it to stop the flow of people to the city," he said. As long as that happens, he said, it was likely that Haitians would stay put.
Joel R. Charny, president of Refugees International, agrees that any refugee flow will depend on how effective the relief effort turns out to be, but he adds he doesn't expect the numbers to be massive, at least in the beginning.
"People are in shock now. Survival is the priority. When that changes to asking whether life in Haiti is viable, that is when we are likely to see refugees," he said.
But the logistics of getting out and the military presence in the waters off Haiti, he said, promises to keep the numbers down. That could change, he said, "if the administration extends temporary protected status to people trying to come here. Then the numbers would be larger."
The last influx took months of preparation as refugees who wanted to leave scoured the coast for boats or had craft built for the journey. Usually one or two leaders collected groups that wanted to share the trip and the costs, hid the boats while the final plans were made and sought the help of fisherman to captain the boat in uncertain waters. Most of the boats were small but could be crammed with over 100 people. Once the migration began, it was overwhelming.
On Thursday, the Department of Homeland Security activated Operation Safe Return, under which the Coast Guard will "continue its migrant interdiction mission in the vicinity of Haiti with a focus on safety of life at sea," Matthew Chandler, a department spokesman, said.
The U.S military also is considering using the Guantanamo Naval Base in Cuba to house any Haitians picked up fleeing their county. In the 1990s, the base held hundreds of Haitians picked up by Coast Guard cutters before they reached Florida. It was there that asylum hearings were held to determine if they could be sent on to the United States or were to be returned to Haiti. Today, the base's Migrant Operations Center only has room for only 400 refugees.
Laura Howe, spokeswoman for the American Red Cross, summed it up simply: "The folks in Haiti are going to go somewhere. We are just not sure yet when and where they will go," she said.