Trial to Begin in Idaho Girl's Hypothermia Death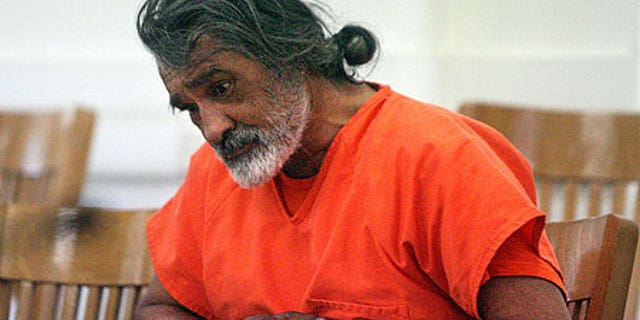 BOISE, Idaho – Eleven-year-old Sage Aragon and her older brother set out in the snow on Christmas Day, hiking along a frigid, desolate stretch of Idaho highway on their way to their mother's house.
Sage would never make it, and Bear would eventually turn up alone at a rest area.
A jury is expected to convene this week to consider whether their father, Robert Aragon, should be held responsible for her death and the hypothermia Bear, who was then 12, suffered.
The case garnered national attention, angering parents and prompting outpourings of both outrage and support from the community for Aragon, a 56-year-old single father who earned $12 an hour spreading manure and was raising Sage and Bear on his own.
Aragon was driving his children to see their mother when his 1988 Buick Century got stuck in a snowdrift and the roads, police say, became impassable last December.
The prosecution says Aragon then left the children to walk the remaining 10 miles to their mother's alone.
The defense says Aragon was a hardworking father who, when his children pleaded to see their mother for the holidays, gave in and would have never knowingly put them in harm's path.
Aragon has pleaded not guilty to involuntary manslaughter and felony injury to a child.
Sometime after the children began walking, Aragon was able to free his car from the snow and drive back to Jerome. Then the children's mother called to say the kids never arrived. When authorities found Aragon about 10 p.m., he was searching for the children at the site where the car had become stranded.
A search and rescue team soon found the boy at a rest area near the highway, about 4.5 miles from where the children started walking. Bear was delusional from the cold and had discarded his jacket and pants, stripping down to his long underwear and taking off his tennis shoes.
Sage walked about four miles with her brother. He told police that Sage turned back when she could go no farther. A search dog found her about 2.7 miles from where the two set out, barely visible under windblown snow. She was wearing a brown down coat, black shirt, pink pajama pants and tan snowboots.
Temperatures in the area at the time Sage was missing ranged from 27 degrees above zero to minus 5, winds were blowing up to 25 mph with snow and ice — conditions a local florist described days later as "razor blades on your skin."
Fifth District Court Judge G. Richard Bevan signed an order Thursday sealing both the list of witnesses and evidence to be presented at the trial.
The prosecution will be able to use a video to depict the road where Sage died and recorded testimony from a deputy who was supposed to narrate the scene during trial and describe the search for the children. Deputy Josh Eggleston, a key witness who died in a July car accident, testified during a preliminary hearing.
About two weeks before facing trial in the death of his daughter, Aragon attended a court hearing in Shoshone. He made small talk with a deputy before the pretrial conference began, said he was working mostly, trying to pass the time.
He faces up to a decade in prison for involuntary manslaughter, and up to another 10 years for felony injury to a child.