TIMELINE: The Last Days and Final Hours of Michael Jackson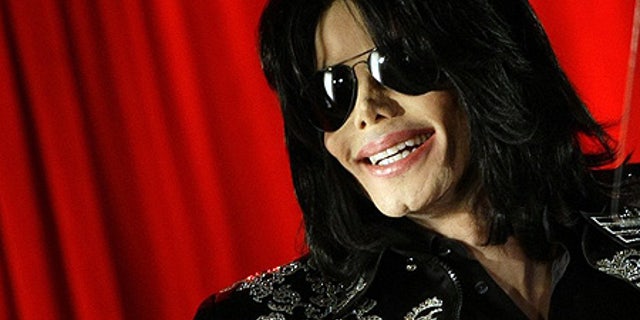 Michael Jackson's reclusive last years were punctuated by tumultuous final days spent alternately preparing for his "comeback" concert series in the UK and obsessing over his health and appearance during visits to a Beverly Hills skin doctor.
Before his death Thursday afternoon, apparently of cardiac arrest, Jackson had spent days getting back in shape for a 50-night engagement in London, though numerous reports cast doubts as to whether he was truly intending to return to the stage.
TOPIC: Click here for the latest coverage on Michael Jackson.
No one was available at the office of his dermatologist early Friday, but with Los Angeles still recovering from the news of his untimely death, here is what is known about his last hours:
THE FINAL WEEKS
— Jackson is spotted making repeated visits to his longtime plastic surgeon and dermatologist, Dr. Arnold Klein, a "doctor to the stars" who had performed numerous procedures on the King of Pop over the years, including facial reconstructions and, reputedly, skin lightening. Jackson appeared, as ever, in bizarre getups, and his constant care stirred rumors that he was being treated for skin cancer.
WEDNESDAY, JUNE 24
— 10 p.m. (PDT): Jackson arrives three hours late at the Staples Center to rehearse for his comeback tour, according to TMZ. Though there are reports of a "triumphant" performance by an ailing Jackson Wednesday night, an inside source tells FOX News that "Michael was under a lot of stress" and his "bad health" might have prohibited him from performing in London. "Michael wasn't well — he couldn't live up to his reputation and what others expected of him," the source said. "Everyone was hoping it would happen, but honestly there was so much doubt as to whether he [was] ever going to perform."
THURSDAY, JUNE 25
— 11:30 a.m.: Unconfirmed reports indicate Jackson received doses of a prescription drug, possibly the painkiller Demerol or morphine. "The whole concept of prescription drug abuse (would explain) the confusion at the scene," including the delay in calling paramedics while a personal physician was consulted, forensic pathologist Dr. Michael Baden told FOX News. Baden said the pattern was consistent with a drug overdose, but toxicology tests would have to be performed to confirm such a suspicion.
— Jackson goes into cardiac arrest at his rented home in Holmby Hills, an upscale neighborhood in Los Angeles.
— Jackson's personal physician, who was with him at the time and is as yet unidentified, tries to resuscitate Jackson using CPR.
— 12:26 p.m.: Paramedics are called to the home.
— 12:30 p.m.: Paramedics arrive and treat Jackson for 42 minutes before transporting him to nearby Ronald Reagan UCLA Medical Center.
— 1:14 p.m.: Jackson arrives at the hospital. A team of doctors tries for more than an hour to resuscitate him.
— 2:26 p.m.: Jackson dies in Los Angeles at the age of 50, with members of his family by his side.