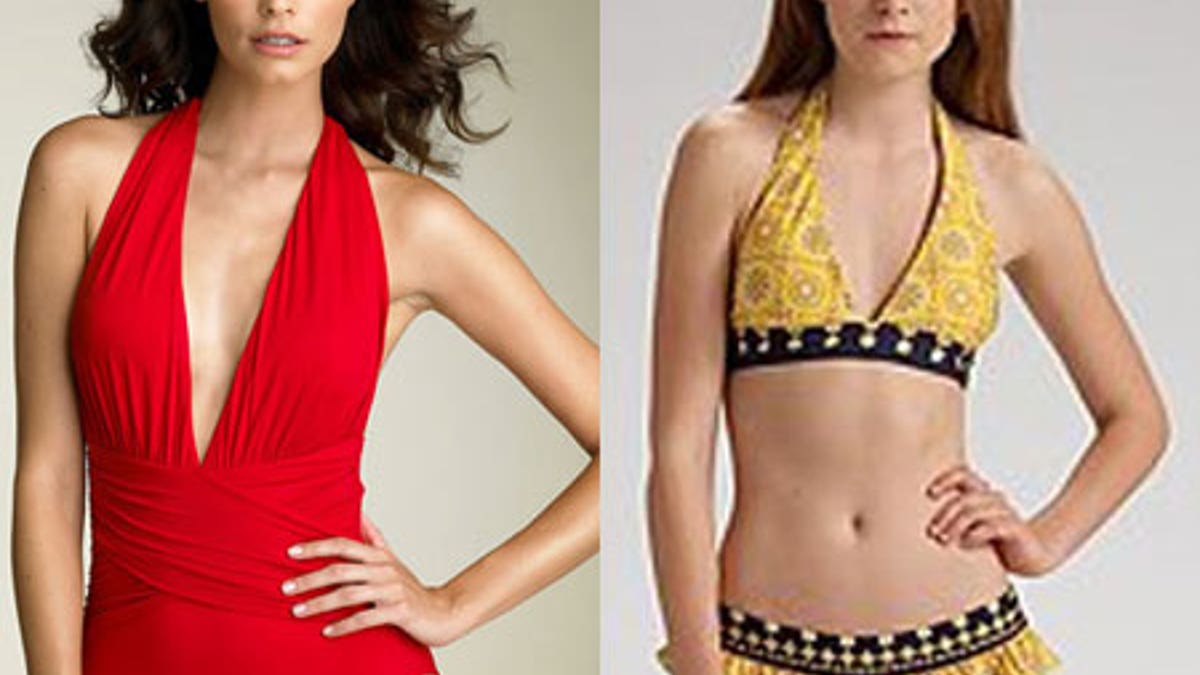 With spring break just around the corner, FOXNews.com has been working hard to bring you the best swimsuit styles that will flatter your shape.
For apple-shaped gals, the focus should be on swimsuits that will minimize the wider mid-section.
One-piece styles with v-neck cuts are ideal for adding shape and definition to the waist. Styles that plunge will have a waist-narrowing effect while a slight v-cut will draw the eye toward the bust and face, so either one can work. Styles with vertical stripes are also great at concealing flaws and can create the illusion of a longer, more streamlined mid-section. Tankinis or one-pieces with graphic prints or those in dark shades are also great ways to minimize the tummy or bust-region.
PHOTOS: Click here for the best suits for an apple shape.
Another style worth considering is the Miracle suit, which has a corset-type spandex band to pull in your middle, creating a more hourglass shape.
Since apples have a wider mid-section, it may be wise to steer clear of bikinis. But if you do choose to rock a sexy two-piece, pair a solid colored top with printed bottom which can create the illusion of a more balanced silhouette.
Bikini bottoms should have accents at the hips such as belts, ties, ruffles, and sashes to fill out the hip region creating a more proportional appearance and tops should have thick straps (halter styles are best) for added bust support.
Teeny tiny bikini bottoms should be avoided at all costs as they will make apples look even more top-heavy.
Horizontal stripes and shiny fabrics are also major no-nos and can make the mid-section appear larger which is exactly what you don't want.
Happy bathing suit hunting.
Sabrina Newman is a fashion writer and the creator of ANewMode.com, a blog dedicated to style, beauty and relationship advice. Stop by A New Mode for the latest and greatest fashion and lifestyle tips!