Sophie Monk Embarrassed by Former Fiance Benji Madden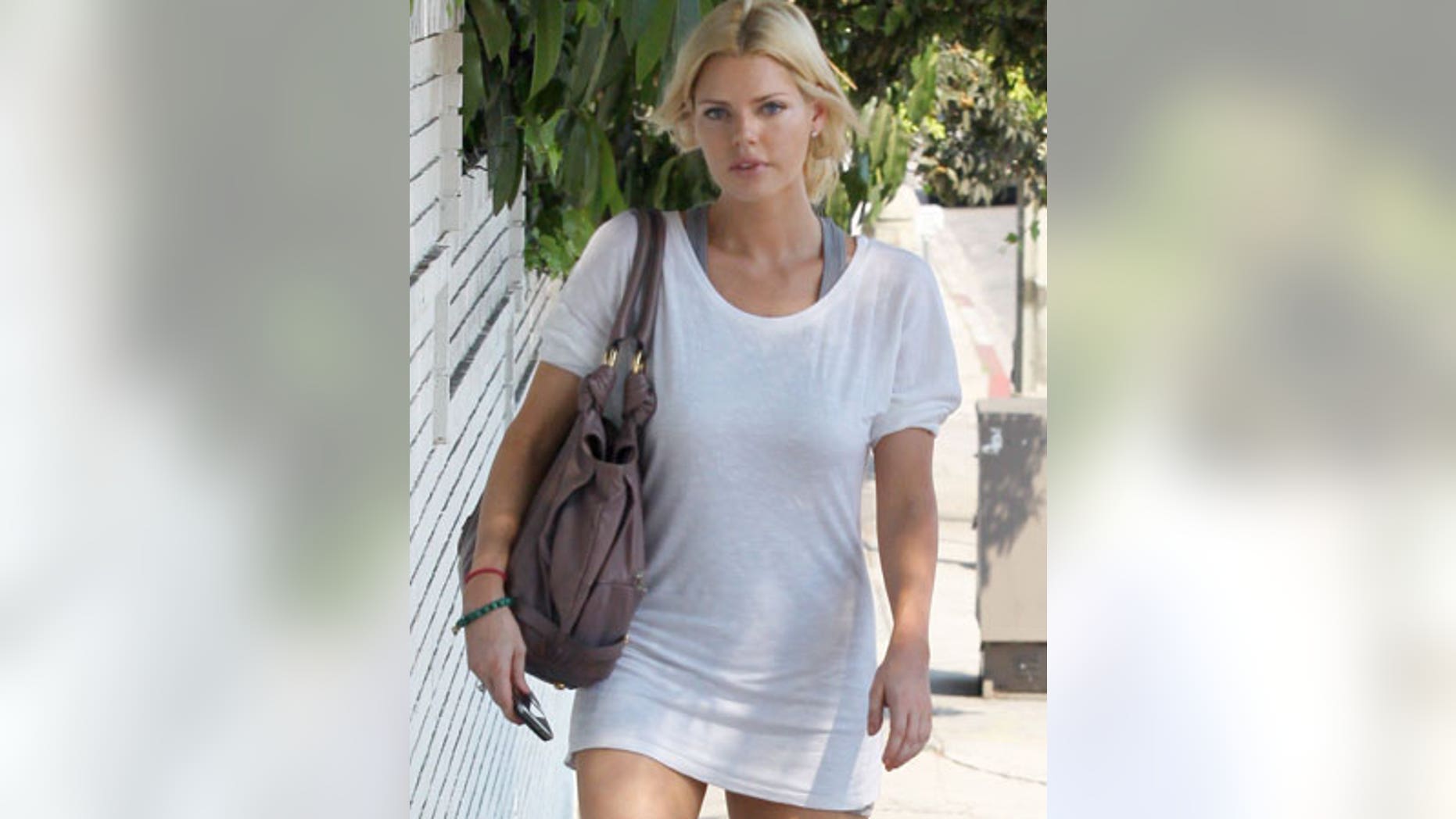 Sophie Monk Dissed and Embarrassed By Former Fiancé Benji Madden | Gabrielle Union Running for Dying Best Friend, Testifies Before Senate | Chris Robinson Beats Kate Hudson to Parenthood Again 
Sophie Monk Dissed and Embarrassed by Former Fiancé Benji Madden
Sophie Monk and Benji Madden called off their engagement over eighteen months ago (not long after the "Good Charlotte" guitarist struck up a romance with another petite blonde, Paris Hilton) and although things didn't end well it sounds as though Mr. Madden is still pretty sour.
"I saw him the other day actually but he wasn't as warm [or] welcoming [as] I was. I gave him a hug, but no arms came out, it was the worst! It was so embarrassing," Monk told 2Day Fm's Kyle & Jackie O in her native Australia last week. "I went out of my way to go to his table at dinner and everyone was looking at me so I was like, 'Okie dokie, I'll just back out.' Then I had a couple of glasses of wine so I went back and did it again, I thought, 'Oh hell, I don't care, I'm bigger than this. I've got no issue with him.' It didn't work again so next time, I might not do that. I can't do that though I'll always say hello."
Dating a rocker must have left a somewhat sour taste in Monk's mouth as she's now hooked up with a man out of the industry - kind of.
"He's a doctor. A plastic surgeon doctor. I was like, I've only known him for six days and everyone's going to pick me apart now even though I've had nothing done," Monk added. "It'll be like, 'Oh he did this and that.' My mum's going to hit him up though, she's like 'What can he do for me?'"
Gabrielle Union Running for Dying Best Friend, Testifies Before Senate
At just 32 years old, most women don't expect that they will have to tell their friends and family that have stage four breast cancer - but those were the terrifying words uttered from the mouth of one of Gabrielle Union's closest friends, prompting the actress to step up her involvement as a global ambassador for Susan G. Komen.
"I'm racing for her in New York soon, we'll be with her and all of our friends running through the streets of New York City," Union recently told Tarts."She's doing the best she can … but it is stage four."
On the note of charitable alliances, Union (who was attacked, beaten and raped at age 19 while working in a local shoe store) is still actively involved with helping other victims through their traumas.
"I'm really involved with rape and sexual assault awareness around the country. There are so many countries that are crazy affected by it but there is a lot to be done right here in Los Angeles too," union added. "I just testified before the senate to increase funding for rape awareness and we just shot a PSA with Kevin Bacon, Dylan McDermott and Christina Ricci."
So is the Obama administration doing enough for such a critical cause?
"There's no money period, we are trying to squeeze pennies from anywhere we can," she responded. "Every little bit helps."
Chris Robinson Beats Kate Hudson to Parenthood Again
While Kate Hudson is getting cozy with new beau Alex Rodriguez, her ex-husband Chris Robinson (who just released a new album "Before the Frost … Until the Freeze" with his band last week) is preparing for his second round of parenthood.
"Chris's girlfriend of almost two years, Allison Bridges, is indeed pregnant," a rep for the Black Crowes rocker told Tarts. "They will welcome their first child together in early 2010."
Robinson and Hudson officially divorced in October 2007 and have one child together, 5-year-old Ryder Russell Robinson.