Russian Nightclub Fire Death Toll Rises to 136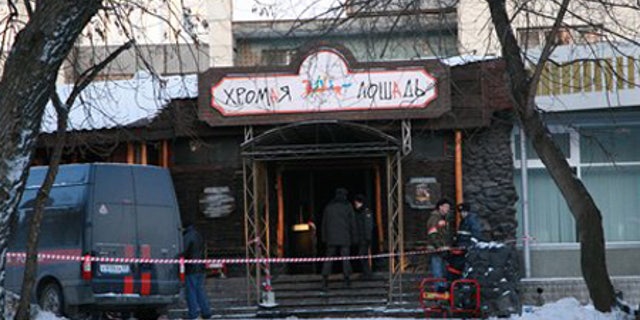 MOSCOW – The death toll from last weekend's nightclub fire has risen to 136, officials said Thursday.
Five more people have died from injuries since the morning, according to a statement posted on the regional administration's Web site.
The blaze at the Ural Mountain city of Perm's Lame Horse nightclub broke out early Saturday when an indoor fireworks display ignited the plastic-and-wooden ceiling. The flames spread while hundreds of customers tried to flee through a single exit.
Almost 100 people remain hospitalized, scores of them in critical condition.
Four people have been jailed pending the investigation into negligence, and several regional fire safety officials have been fired.
Another suspect, the man who leased the club from the owner, died Wednesday in a Moscow clinic from injuries sustained in the fire, the statement said.
Several regional fire safety officials have been suspended over the blaze, and the Perm regional government resigned on Thursday, though everybody retained their posts on an "acting" basis.