Prosecutor: Baseball Bat Linked to Suspect in Cold-Case Murder of Colorado College Student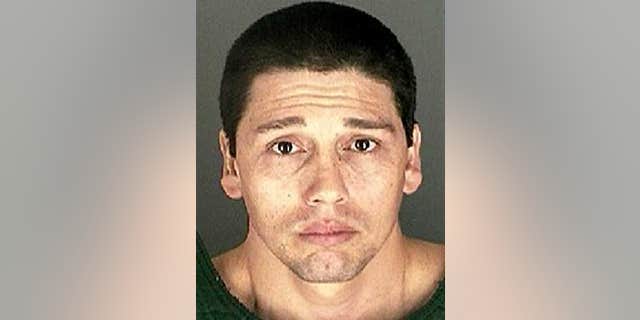 BOULDER, Colo. – A baseball bat found near where a University of Colorado senior was brutally beaten is connected to the man charged with the student's 1997 rape and murder, a prosecutor said Friday as opening arguments began in the once-cold case.
Diego Olmos Alcalde faces charges of first degree murder, sexual assault and kidnapping in the death of Susannah Chase of Stamford, Conn., who was attacked in an alley while walking home alone from a pizza parlor.
Authorities linked Olmos Alcalde, a native of Chile, to the crime last year using a DNA sample taken from him after a conviction in Wyoming for kidnapping.
That sample matched semen found in Chase, authorities have said. On Friday, prosecutor Ryan Brackley cited further DNA evidence, telling jurors that Olmos Alcalde's girlfriend in 1997 owned a similar baseball bat used in the slaying.
While investigators didn't find Olmos Alcalde's DNA on the bat, they did discover traces that belonged to the then-girlfriend, Brackley said.
"That connects him to that bat," Brackley told jurors. "It connects the defendant to the beginning of the crime scene."
Defense attorney Steven K. Jacobson said in his opening statement that the DNA profile of another man was also found on the bat handle, evidence he said investigators have ignored. He showed jurors a projection slide that displayed numbers corresponding to the unknown male DNA profile alongside the silhouette of a man.
"That man, the real killer, is there," he said, pointing at the screen. "If this courtroom had windows, he could be walking by right now."
Jacobson also suggested that the semen discovered in Chase didn't come from a rape.
"Miss Chase had consensual sex, a day, if not days prior to when she was senselessly attacked," he said.
Olmos Alcalde, 39, has insisted he didn't know Chase, or was even in Boulder when the 23-year-old was attacked a block from her home on Dec. 21, 1997. She died the next day in a hospital — the same day she was supposed to fly home to Connecticut for Christmas.
Olmos Alcalde was not among the suspects just after the slaying, when police interviewed hundreds of people, including Chase's boyfriend, and took DNA samples from at least 50 men. But no matches were made and leads in the case eventually fizzled out.
DNA was first collected from Olmos Alcalde in 2001 after the Wyoming kidnapping conviction.
After years of appeals, a new trial in that case and a long wait caused by a backlog of thousands of samples in Wyoming's state lab, Olmos Alcalde's DNA profile was uploaded into a national DNA database in January 2008. He was arrested within days.