Police Need Help Finding Suspect in Playboy Model's Murder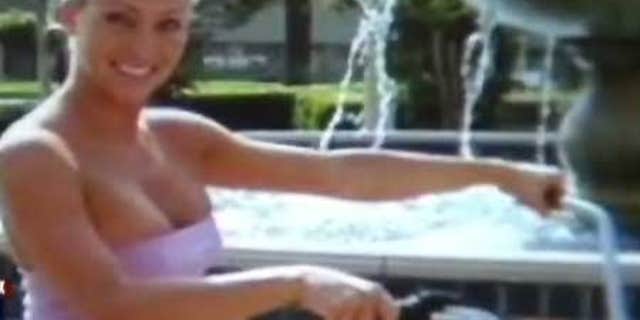 Police have completed their interviews with each employee working at the Miami nightclub where Playboy model Paula Sladewski was last seen before her murder.
Sladewski, a former Playboy model, was last seen partying with her boyfriend, Kevin Klym, at Club Space nightclub.
Klym, 34, has since become a target of suspicion — partly because an ex-boyfriend claimed Sladewski had been sending him text messages during the time she was dating Klym saying he was "trying to kill" her.
SLIDESHOW: Playboy model murder investigation.
Police don't have any new leads and have not received any tips, Lt. Neal Cuevas of the North Miami Police Department told Fox News.
They are hoping to get a composite sketch of the man witnesses said walked away from the nightclub with Sladewski on Jan. 3, the same day her body was found burned beyond recognition in a Miami Dumpster. Due to a lack of detail in the man's description, a sketch has not yet been made.
Video surveillance captured Sladewski leaving the Miami club at 7:21 a.m. on Jan. 3. — approximately 14 hours before her body was found. Sladewski is seen in the video being escorted out of the club by two bouncers.
Sladewski's body was found 10 to 12 miles away from the nightclub in a residential area, Cuevas told Fox News.
Investigators are looking for a "black male" who eyewitnesses say walked away from the front of the club with Sladewski, Cuevas told FoxNews.com. He said the man was not in the club.
Police are waiting for the state crime lab's report to identify what substance was used to ignite the flame in the Dumpster.
Sladewski's body was so severely burned that the medical examiner's office was unable to determine the exact cause of death, Cuevas told FoxNews.com.
Klym, who has returned to his home in California, remains a person of interest in the case since he was the last known person to be seen with her, Cuevas said. He does not expect Klym to be a person of interest for much longer.
A crew from America's Most Wanted was in Miami on Monday to tape a segment for its series. Police hope the show will help draw attention to the case and inspire people with any information to contact them.
The North Miami Police Department asks anyone with information to contact Crime Stoppers at 305-471-8477.
Click here for video of the family's comments about Sladewski at MyFoxDetroit.com.
FoxNews.com's Ali Reed contributed to this report.