North Carolina Nursing Home Gunman Had Explosive Temper, Was Prone to Violence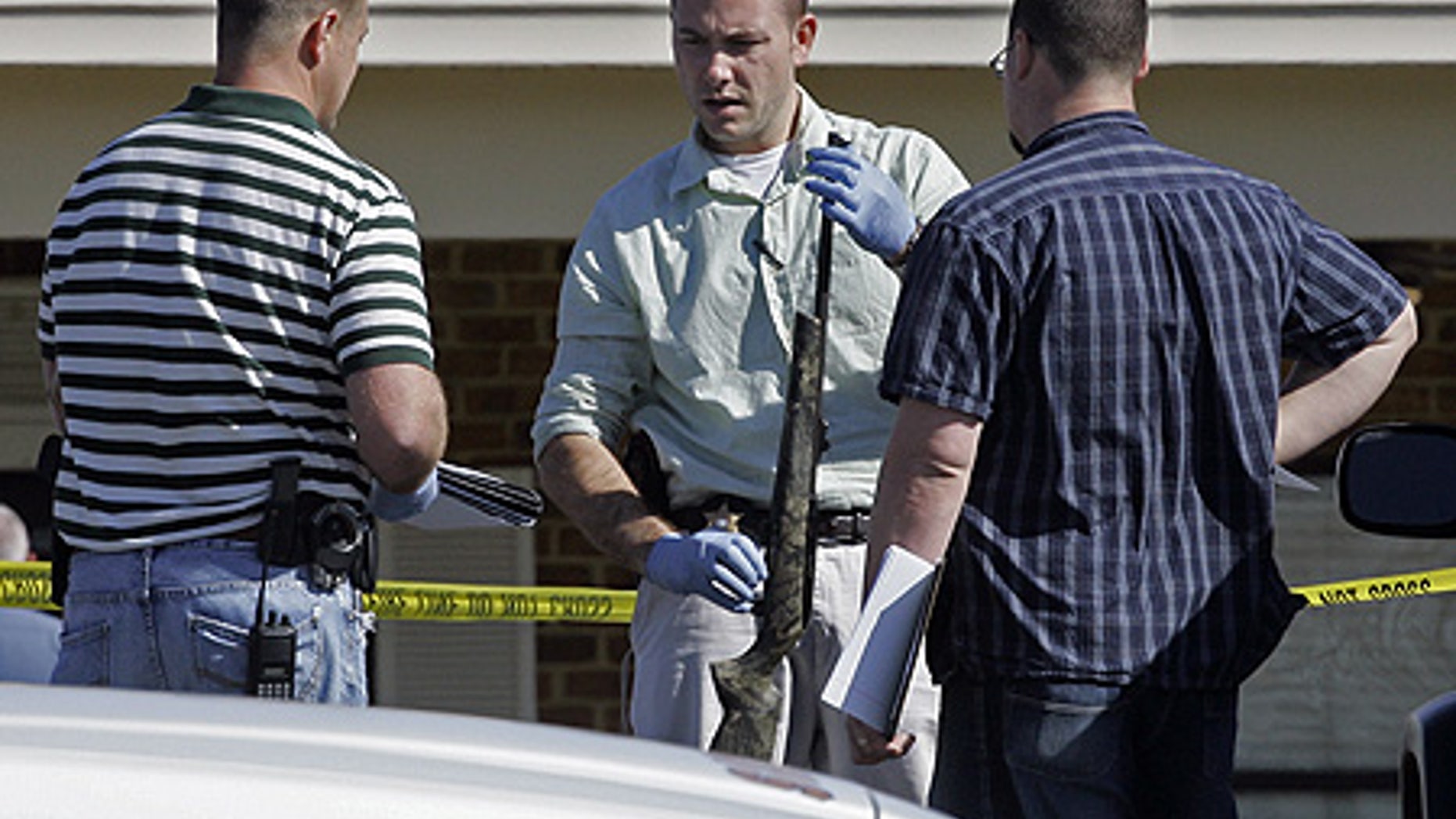 CARTHAGE, North Carolina – The mother of a nurse's assistant whose estranged husband is accused of carrying out a bloody rampage at the nursing home where she worked said the suspect had an explosive temper and was prone to violence.
Margaret Neal said her daughter Wanda had recently left Robert Stewart, who is charged in the Sunday massacre that killed seven elderly residents and a nurse. Neal believes Stewart was targeting Wanda.
The 43-year-old woman was on duty and survived by hiding in a bathroom in a locked section for Alzheimer's patients at Pinelake Health and Rehab until a lone police officer shot and wounded the gunman .
Neal said Stewart, 45, had an explosive temper and was prone to violence. Wanda remarried Stewart in 2002 after a divorce in the 1980s, court records show. But Neal said her daughter left Stewart about a month ago and moved back to a home on the Neal family property, about half an hour from the site of the shootings in Carthage.
"She just made up her mind that she had to get out," Neal said in an interview Tuesday. "And thank the Lord she did."
"He had a rage," Neal said. "It would just explode over everything. He would be good and then something would just set him off."
Authorities have said they are investigating whether the shootings were "domestic-related." Prosecutors have declined to comment more specifically on a possible motive, but have said Stewart's actions were not random.
Moore County Sheriff's Chief Deputy Neil Godfrey said Tuesday that detectives have yet to complete a full interview with Stewart, a burly painter nicknamed "Pee Wee" by his hunting buddies who remains in a prison hospital. His wife is among many witnesses who have been interviewed, but Godfrey declined to comment on what she said.
Defense lawyer Frank Wells said he met Stewart on Tuesday for the first time at North Carolina's maximum security Central Prison in the visitation area, a series of booths with reinforced windows between prisoners and visitors.
"He is being treated for his wound at the prison hospital," Wells said. "He was able to come down to the visitation booth and meet with me wearing a hospital gown."
Wells wouldn't discuss Stewart's frame of mind or what they talked about.
"It's the beginning of understanding the case against Mr. Stewart," he said. "There is an awful lot of work to do."
Court documents show Stewart and his wife had an on-again, off-again relationship over many years that bookended other failed marriages. Wanda Gay Neal, who also went by the last name Luck, and Robert Stewart first married as teenagers in the mid-1980s, a union that ended in divorce a few years later.
Even as they married several other people, Stewart still talked about her, said Sue Griffin, who was Stewart's wife for 15 years before he and Wanda reunited and married each other — again — in June 2002. Griffin said Stewart would often compare her and Wanda, complaining that, "Wanda doesn't do it like that."
"I'd look at him and say, 'Well, I ain't Wanda,"' Griffin said in an interview Monday. "As time went on, I could tell he wasn't quite over her."
Griffin said in an earlier interview that Stewart had recently started telling family he had cancer and was preparing for a long trip and to "go away." Neal said Tuesday that her daughter wasn't aware of a cancer diagnosis, but Stewart had long used oxygen for breathing troubles. In court documents, Stewart listed his employer as "disabled" with an income of $786 a month. He listed no dependents.
Authorities said Stewart arrived at Pinelake around 10 a.m. Sunday, carrying more than one weapon. Several people inside the home called 911, pleading for help: "There's a man in here with a double-barrel shotgun shooting people! White man with a beard."
Stewart made his first court appearance Monday on eight counts of first-degree murder and a single charge of felony assault of a law enforcement officer and isn't scheduled to return to court until next month.
Authorities identified the victims as Pinelake residents Tessie Garner, 75; Lillian Dunn, 89; Jesse Musser, 88; Bessie Hedrick, 78; John Goldston, 78; Margaret Johnson, 89; Louise DeKler, 98; and nurse Jerry Avant, 39.