Men Facing Dogfighting Charges Plead Not Guilty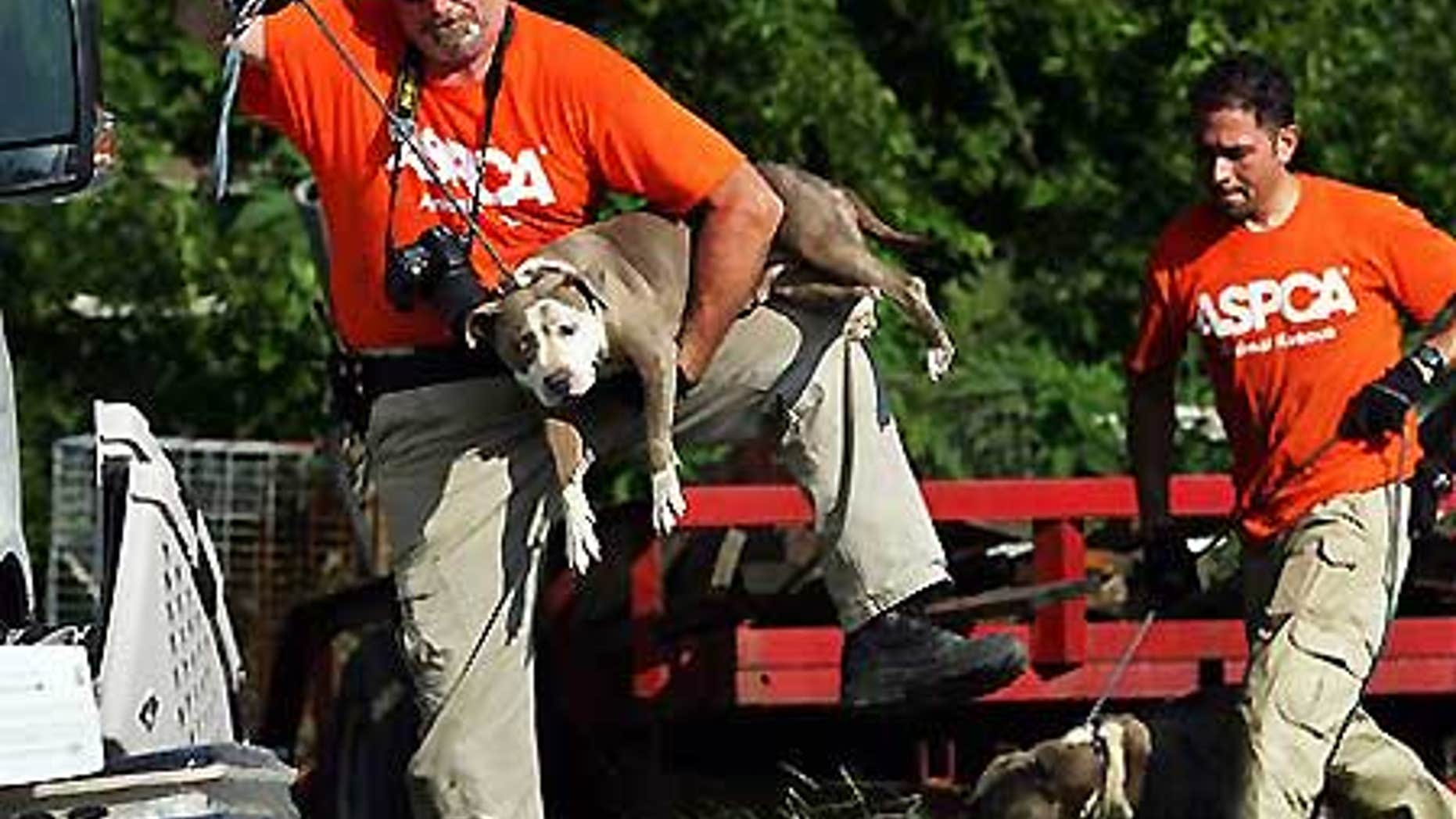 KANSAS CITY, Mo. – Two Missouri men arrested in a wide-ranging dogfighting raid pleaded not guilty to charges in the case.
Rick Hihath of St. Joseph and Cris Bottcher of Gilman City appeared in federal court Friday and entered not guilty pleas to one charge of conspiracy and two counts of transporting animals for fighting ventures.
Federal Magistrate Sarah Hays set bond for both men at $10,000.
Hihath and Bottcher were arrested after raids this week on dogfighting operations in Missouri, Illinois, Texas, Oklahoma, Iowa and Mississippi.
The indictment says Bottcher, a 48-year-old registered nurse, was accused of shooting underperforming dogs and putting their carcasses in plastic containers.
Hihath, a 55-year-old physical education teacher, is accused of promoting fights at Bottcher's farm.
The judge also ordered that the men not have contact with dogs as a condition of their bond.