Martial Arts Expert Challenges Chris Brown to a Fight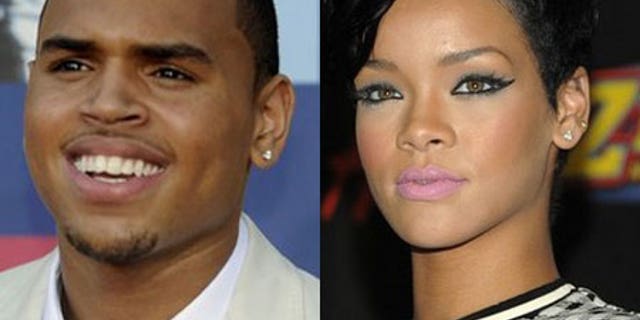 Chris Brown may need a ring doctor instead of a spin doctor.
Anthony Geisler, president of LA Boxing, has created a Facebook group called "I Want to Fight Chris Brown," to challenge the R&B singer to a fight in the ring to see "what it's like to face a real opponent."
Earlier this month, Brown, 19, was arrested for making criminal threats after a woman accused him of assaulting her. The woman, who was later identified as Brown's pop-star girlfriend Rihanna, 20, reportedly had several facial contusions and bite marks.
Last Sunday, Brown apologized for his actions, vowing to get therapy to work on his issues.
But there are at least 45 people who would prefer Brown step into the ring with Geisler, whose kickboxing and mixed martial arts training organization is the largest in the world.
VIDEO: Watch FOXNews.com videos about Chris Brown.
All have signed up to be members of the group, which encourages people to join if they would like to be next in line to fight Brown.
Could Brown be in for what some might say are his just desserts? We will have to wait and see. But Brown does have a few big names in his corner.
Last week, actor Terrence Howard told Hollywood.tv that the alleged attack was "just life man. Chris is a great guy. He'll be all right. Rihanna knows he loves her. They'll be alright. Everyone has just got to get out of their way."
LINK: Click here to see the Facebook page.
He later retracted his statement, saying that had he known what Brown was accused of, he never would have said anything so "insensitive."
[Incidentally, The Smoking Gun recently revealed that Howard was previously charged with simple assault, terroristic threats, harassment and stalking in 2002 when he broke into his estranged wife's home and punched her twice in the face with a closed fist, just like Brown is accused of doing.]
Maybe there should be a Facebook group for Terrence too.
VIDEO: Watch FOXNews.com videos about Rihanna.
But at least Chris has former-reality-star-turned-Playboy-cover-girl Aubrey O'Day on his side. She told FOXNews.com that we should just give Chris his space and let him and Rihanna figure the situation out.
"You never really know what happens between two people, and until you do, you shouldn't judge," she said at the William Rast show at New York Fashion Week. "I think it was wise for Chris to come forward and apologize, but we should just give them their space and let them figure it out."
Maybe so, but holding back judgment won't save him from a potential beat down in the ring.