Kentucky Police Said Census Worker Told Friend About Suicide Plans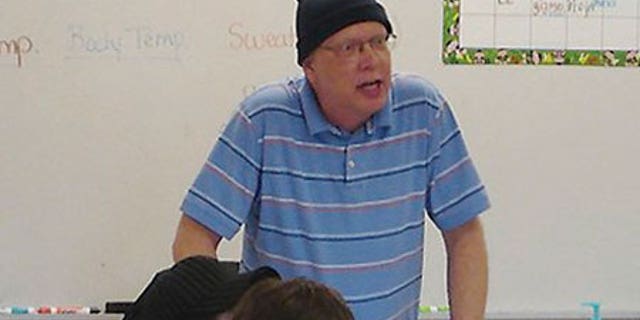 FRANKFORT, Ky. – An eastern Kentucky census worker found naked, bound and hanging from a tree had told a friend he intended to kill himself and that he had chosen the time, place and method to do it, police records show.
Those records about the death of Bill Sparkman were released Friday to The Associated Press by the Kentucky State Police.
Sparkman, 51, was found strangled with a rope around his neck near a rural cemetery in September with the word "fed" scrawled on his chest. It triggered a state and federal investigation that ultimately determined he had committed suicide.
The records show that Sparkman's friend, Lowell Adams, who had worked for Sparkman as a part-time security guard since 2007, told investigators that the federal employee wanted his suicide to look like a murder.
Adams said Sparkman told him that he had even practiced self-asphyxiation and had been able to cause himself to black out before he staged his death.
Sparkman's body was found Sept. 12 near Hoskins Cemetery in a heavily wooded area of the Daniel Boone National Forest. Investigators said Sparkman's wrists were bound so loosely that he could have done the taping himself. He was touching the ground almost to his knees. To survive, "all Mr. Sparkman had to do at any time was stand up," Capt. Lisa Rudzinksi of the Kentucky State Police said.
Adams, who passed a polygraph test on his statements, told authorities Sparkman paid him $7.50 per hour in cash to travel with him in the remote areas when he canvassed door to door for the census.
"In reality Bill spoke with me several times about killing himself and, on the Saturday before his death he told me he was going to kill himself on the next Wednesday," Adams said in a written statement included in more than 200 pages of investigative records.
Adams said Sparkman, who once had lymphoma, preferred to kill himself rather than to die from cancer.
"Bill said he had chosen a place to kill himself 'in the woods' in Clay County and he intended to hang himself," Adams said. "He said he intended to tie his hands behind his back so it would appear that someone else did it, to appear like a murder."
Adams said Sparkman asked him if he wanted to get drunk with him the weekend before his death. Adams said Sparkman bought a case of Budweiser beer in Richmond. An autopsy found that Sparkman was not under the influence of any drugs or alcohol at the time of his death. It also found that Sparkman did not have cancer.
Sparkman also had taken out two accidental life insurance policies totaling $600,000 that would not pay in case of suicide, authorities said. One policy was taken out in late 2008; the other in May.
Had Sparkman been killed on the job, his family also would have been be eligible for up to $10,000 in death benefits from the government.
Investigators said when they went to Sparkman's house to investigate his death they found no signs of foul play. What they did find was lots of dust and cobwebs.
"Other than the uncleanness of the residence, it appeared to be undisturbed," investigators wrote in a lengthy written report. "There were no signs of struggle that would indicate that William Sparkman was taken out of his home against his will."
Witness said the cemetery where Sparkman committed suicide was known for "a large amount of drug activity" including the production of methamphetamine.
In the days preceding Sparkman's death, a wrecker driver reported to police that he had been behind a pickup truck with several people in the cab and noticed what he "believed to be a pair of hands bound together rise out of the bed."